3 ways to help your organisation become "customer-adaptive"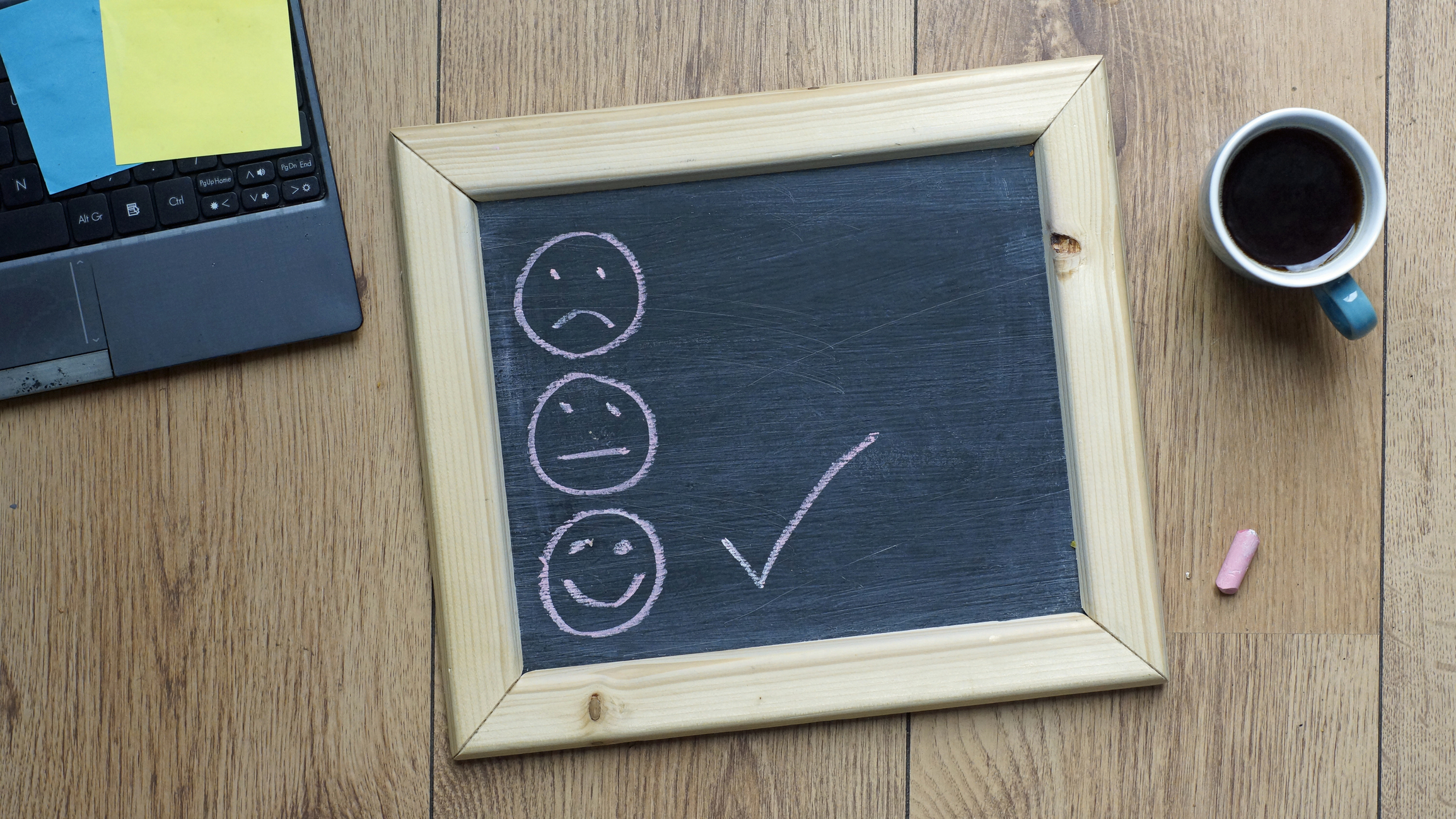 If the pace of change across the industrial revolution was scored a 6, it's probably fair to give the speed of transformation in the current digital age at least a 10.
Scary stuff if you're responsible for enabling digital innovation in the workplace, but you're not alone if you feel life is rocketing along right now.
Something we've been exploring here on Drop Everything is the question of how businesses stay relevant, competitive and continue to be profitable at a time of such massive digital transformation.
A recent step in this journey saw us taking part in The Ovum Industry Congress event in London, where we were joined by other industry experts on stage to discuss the topic. What we learnt was that customers and employees are key to innovation and digital transformation.
Ovum's Jeremy Cox spoke about the "customer-adaptive enterprise" – essentially, putting the customer at the heart of the trigger point for change.
He says, "The two key attributes for any company to inspire confidence in their customers is meaningfulness and relevance. If you fail to innovate, you risk becoming irrelevant – because customer expectations and behaviours are changing all the time."
Luckily, according to Jeremy and other experts we heard from at the event, today's technology is enabling businesses to provide this meaningful customer experience by allowing far greater adaptability and agility than ever before. The challenge for businesses is whether they can keep up; with both the changing needs of their customers and the pace of digital/technological change.
What does it mean to be customer-adaptive?
Although what it means to be customer-adaptive differs slightly from one business to the next Jeremy summed it up well during his keynote. He used fashion label Zara as a great case example of a business using employee/customer feedback to increase sales.
According to Jeremy Zara runs its production line at about 80% capacity, using real time feedback from stores to find out what people are actually buying. As a result of customer purchasing patterns on the shop floor, the extra space on the production line (20%) is used to make up new lines which can be sent out to stores in just three weeks.
Zara is using real-time feedback on customer buying habits – communicated through in store employees and demand signals captured at each store when a purchase is made – to deliver their customers exactly what they want, when they want it.
So how can you go about becoming more "customer-adaptive" inside your organisation? Here are three steps to get you started:
Create a collaborative culture
In order to make the customer experience great, you need to manage all interactions along the customer journey – and technology is the enabler here. Before you can implement a collaborative tech solution however, you need to break down the traditional departmental 'siloes' inside your organisation.
Why? Because for your technology investment to be successful, and truly customer-adaptive, you need to encourage collaboration, problem sharing and cross departmental problem solving amongst your employees.
Create a cycle of constant employee feedback
It's one thing to listen to what your customers want; it's another to observe what they actually do. Your customer facing employees are your biggest asset in creating an adaptive business, because they're experiencing how your service works.
It's here that your company's ability to be customer-adaptive either takes flight or fails. If you have invested in cloud technology, such as Dropbox Business, that allows your employees to input customer data into a single collaborative document – regardless of their location – you can react to trends and be agile in decision making.
However, if your feedback loop from customer-facing employee to decision makers is not real-time and collaborative, or overly reliant upon one-to-one communication, the process will be much slower.
Try to anticipate what the customer wants next 
As agile as you can be, customer needs change so fast that companies who simply respond to requests – in a reactive nature – simply can't stay ahead of the game. According to Jeremy, the most befitting attribute for CEO's is creating a culture of innovation and experimentation that allows all employees to contribute.
Approaches like design thinking use customer insight and employee feedback to triangulate new forms of value that are highly relevant to customers. This can result in delivering a fantastic customer experience, or, as in the case with Zara, creating, creating the latest fashions that will fly off the shelves.
The key to success for organisations is understanding what customers are trying to achieve and yielding novel ways to help them achieve their desires. The easier you can make the process Jeremy says, the more enduring bonds you will create with your customers.