Accounting in the clouds: a Bookkeeping "Revolution"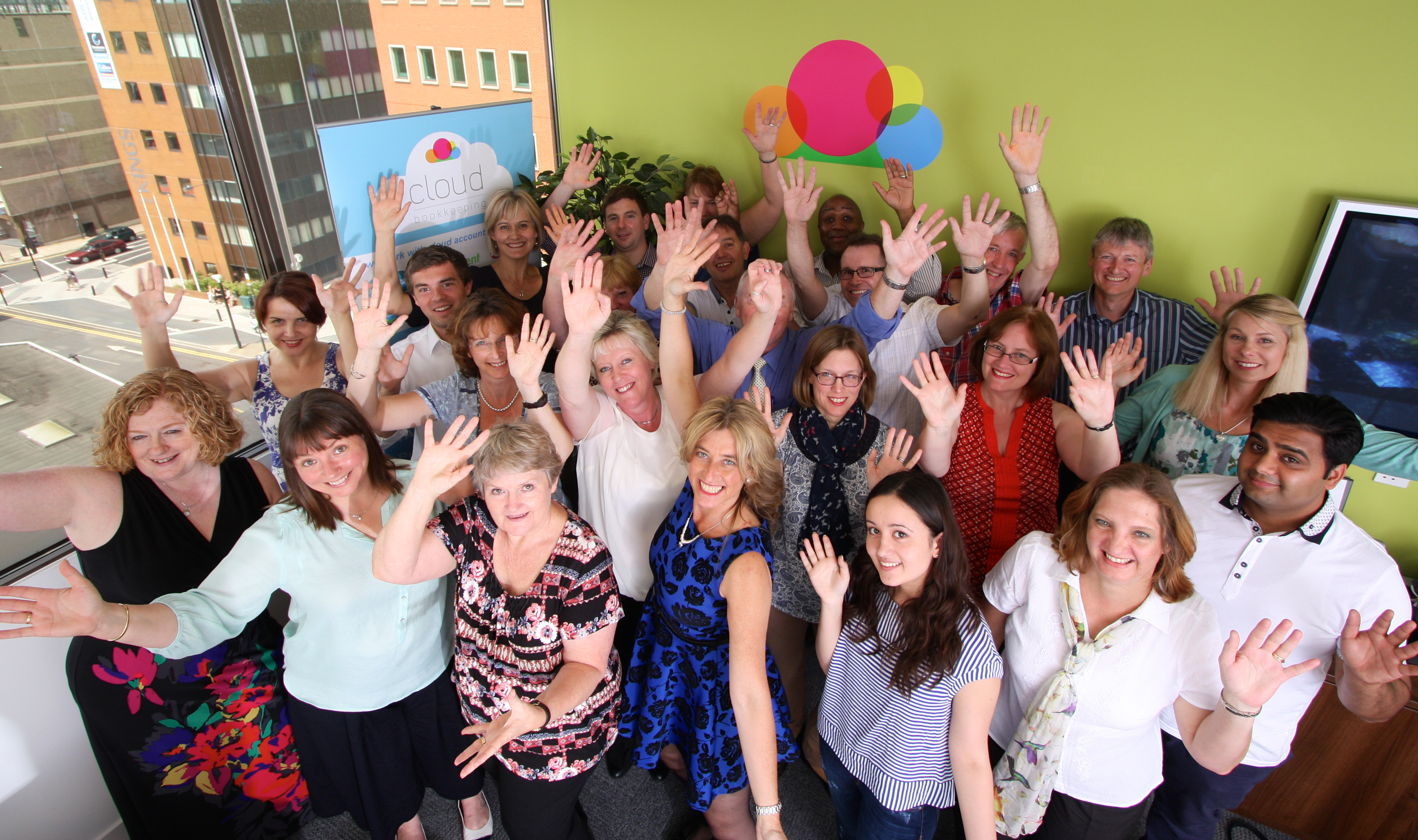 "I remember the day I downloaded the Dropbox app for my client's phone and showed the Managing Director how it allowed him to scan documents directly into shared folders.  He was amazed at how quickly he could create a scanned document, name it, file it and share it as a PDF – it was completely life-changing for him."
So one thing we've learnt in the build up to Small Business Saturday is that all of Britain's 5.5 million SMBs have the opportunity to grow their business bigger by using digital tools. That's certainly been the case with the dozens of business owners we've been talking to these last few weeks. But today we've found something a little bit different; a very successful entrepreneur who's built her business entirely in the cloud.
And all of this in an industry she says has been slow to adopt digital. Welcome to the world of Cloud Bookkeeping.
Here's founder Mandy Bagot:
"Accountancy has always been a little behind the curve when it comes to using the cloud, and when I started the company in 2010, the concept was definitely viewed as being pretty 'out there'. However, when I began demonstrating to clients and partners exactly what cloud-based bookkeeping – and other digital tools like Dropbox – could do for them, I started to see the beginnings of the revolution."
Why do you think adoption for cloud services is low among SMBs in the finance sector?
Historically it's been down to security concerns and a lack of understanding amongst SMBs about the benefits of adopting cloud services. That's why we're seeing such an upsurge in the market at the moment because adoption and awareness of cloud has grown astronomically, which has brought the benefits to the forefront for small business owners.  You only have to look as far as the HM Revenue & Customs' (HMRC) plans to shift tax totally digital, to realise the rest of the industry will soon be investing in the cloud wholeheartedly.
Secondly, accounting is a very traditionalist sector and there is an attitude of "if it ain't broke, don't fix it" – but I challenge that.
Small businesses are often – rightly – cautious about investing in new technology because that investment can be risky and budgets are tight.  But from a finance point of view, the "pay as you go" model makes the cloud affordable and risk-free, whilst the focus on security of cloud– as evidenced by the HMRC embracing the solution – makes investment a no brainer.
What role has the cloud, and tools like Dropbox played, in helping you grow your own business?
Today I'm essentially controlling my entire business portal from the cloud. Everything is stored there – from HR files to business accounts – and it's completely transformed our workflow. We have had up 21 franchise areas, with 45 people across them, all of whom need to work remotely in order to service their clients.
Each franchise is its own legal entity and a lot of my time is spent updating and sharing onboarding documents – most of which going forward will be distributed via Dropbox team folders. Unlike other file sharing tools, it gives us the ability to assign relevant folders and restrict permissions, meaning only relevant team members have access to the appropriate work files.
What have been the challenges of digitising your workflow and how did you overcome these?
I invest a lot of time in ensuring the franchises are equipped with the tools needed to improve internal and external workflows. The challenge on both fronts is of course time – tools need to be intuitive and 'just work' from the get go.
On the client-side, the staff often aren't tech-savvy, which means you really need to show them the value and time that can be saved digitalising workflows. Let's take the Dropbox document scan feature as an example:
I remember the day I downloaded the Dropbox app for my client's phone and showed the Managing Director how it allowed him to scan documents directly into shared folders. He was amazed at how quickly he could create a scanned document, name it, file it and share it as a PDF – it was completely life changing for him.
For me and my franchisees, it's about ensuring our clients' information remains secure, and we remain compliant. We receive a lot of important and sensitive documentation but are no longer restricted to using a freestanding scanner or printer; it's now an instant process, that brings a whole new level of flexibility to the way both we and our clients work.
What advice do you have for other SMBs wanting to adopt digital tools?
If you're an SMB that works with client information, then it's critical to be thoughtful and transparent in communicating why you're looking to go digital – what you're hoping to achieve and what the benefits will be for them.
We have a portfolio of 200 clients.  For them, it's about knowing their documents are instantly accessible, but stored safely and securely. That's a big weight off their minds, and can be the difference between them selecting you over another supplier.
To find out more about Mandy head over to the Cloud Bookkeeping website, or you can find her on Twitter here.