Announcing a new collaboration between Dropbox and the University of Manchester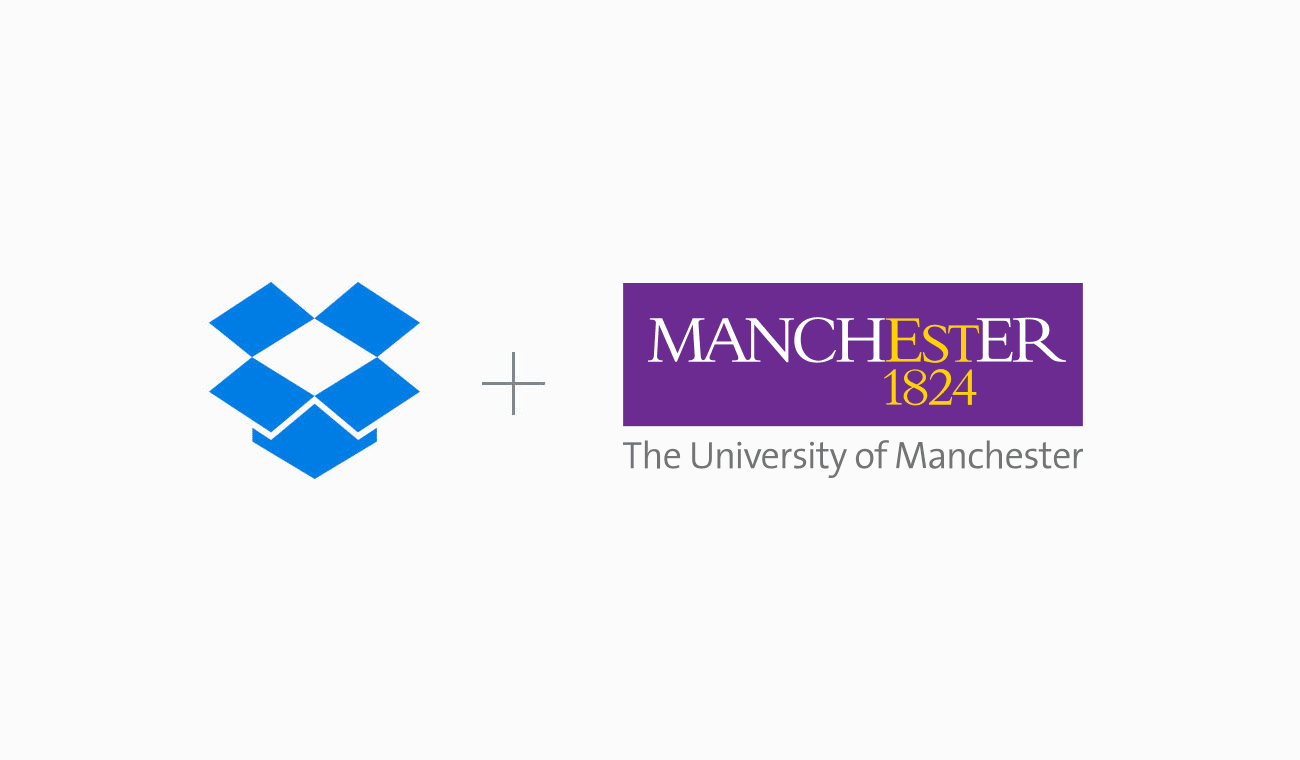 We've been hearing a lot from lecturers, researchers and digital experts at Universities about how the cloud can help campuses become more flexible, innovative and cost effective.
The University of West London's IT Director, Adrian Ellison told us that in his experience, "Students are always two steps ahead of what I'm trying to do. They will always find the best online resource to do what they want to do."
That's a familiar story at the University College of Northern Denmark – one of the first Universities in the world to pilot 100% migration to the cloud. Rene Storgaard Madsen, the lead on the project, told us, "customer satisfaction surveys showed that despite increasing the time we spent maintaining our core services, staff and students told us they still weren't happy."
For the University College of Northern Denmark, a move to the cloud enabled them to improve CSAT scores, provide the services required by a demanding new generation of students, and cut costs – all at the same time.
Elsewhere, Dropbox customers like Dr Noam Lesham at Durham University, have proved that a move to the cloud is much easier than expected.  Dr Noam told us, "The transition was much easier/more intuitive than expected as our team were familiar with and had previously used Dropbox. Dropbox was able to help us see what was already there".
Read our education ebook to find out how to fuel innovation
Download now
A sentiment we hope will be shared by the University of Manchester – one of the largest and most progressive educational institutes in the world – as it announces today it has deployed Dropbox Business to staff.
Caroline Hargreaves from the University's IT Services division says, "We deployed Dropbox Business to ensure that the University, its students, staff, research and global partners can continue to learn, teach and innovate truly world-class ideas securely without disruption."
IT Services at the University set themselves the objective of being at the forefront of technological advancements for educational institutes. 'We want to continuously improve the performance, robustness, and resilience of University IT systems, this is where Dropbox Business ticked all the boxes,' Hargreaves continues.
Going forward into 2017 it seems inevitable that more and more educational establishments will join front runners like the University of Manchester, in the quest for improved agility and collaboration. So, to find out why over 6,000 educational institutions worldwide use Dropbox, and how your University could benefit, click here.