Building Your Business Out Of Passion, Technology and Cookies!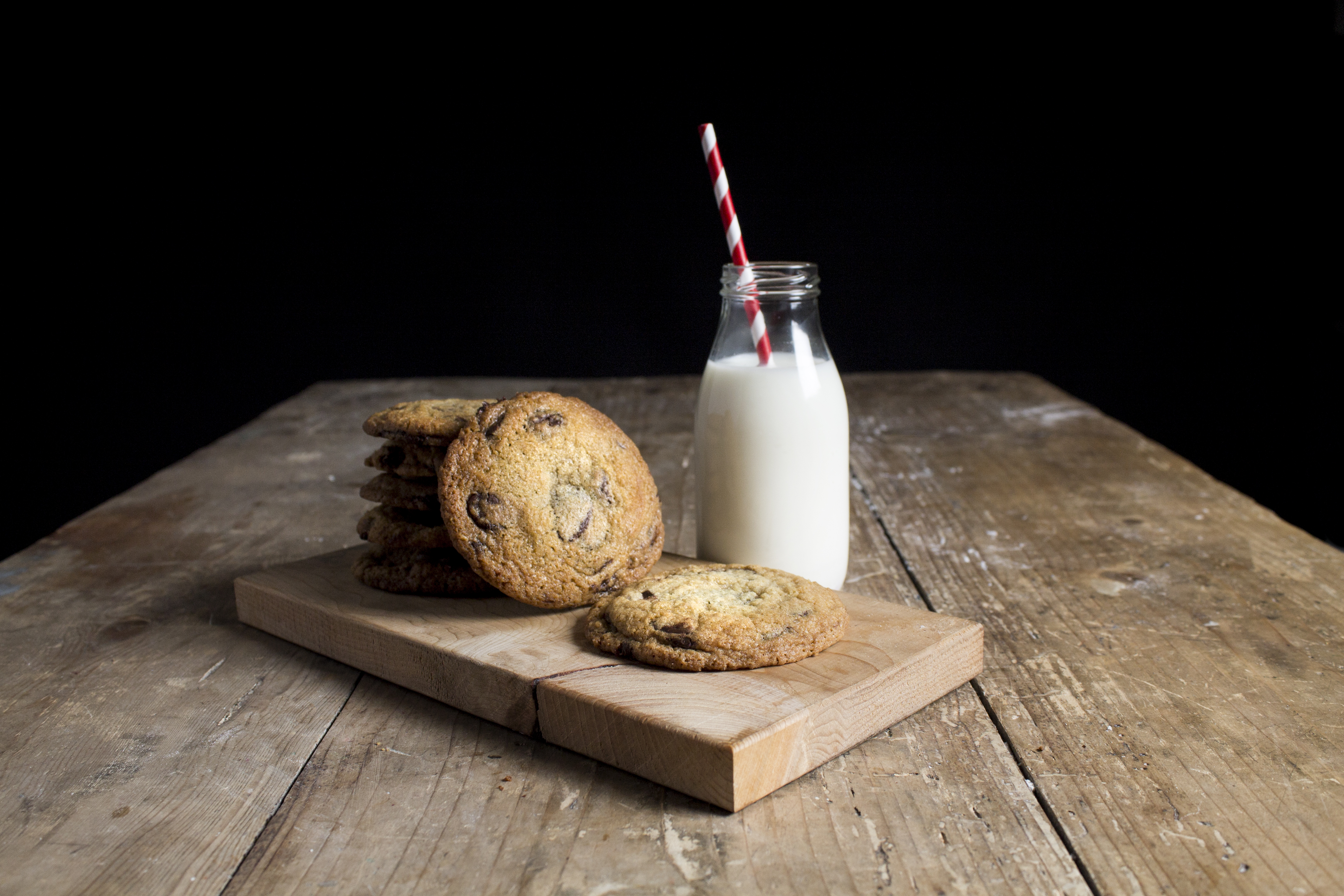 "When we started this business it was terrifying. And it's still terrifying, it's terrifying every day, but it's equally exciting!" Elaine Cohalan, co-founder The Dublin Cookie Company.
It takes a lot of guts to give up your steady executive job; to swap a comfortable pay packet for a spell of the unknown. It's even more daunting when there are two of you. But for Elaine Cohalan and Jenny Synnott, that's exactly what they did.
Bored of 'working for the man', they found solace in their inner entrepreneurial-selfs, and one year later managed to achieve something no one else in Ireland had ever done before.
Taking 10 minutes out from serving a hungry bunch of Dubliners, Elaine, co-founder of The Dublin Cookie Company, was kind enough to spend time talking to Drop Everything about the highs and lows of starting a business.
"We'd become so exhausted of the 9-5 life, and came to the decision that if you're going to spend so much time working, you may as well do it with someone you actually want to spend that time with; to make it more of a pleasure."
Elaine used to work as a general manager and registrar of various colleges, whilst her business partner, and the co-founder of their amazing venture, Jenny, used to work in senior events roles.
Elaine told us: "There was no bolt out of the blue, once we agreed to do something together, we took our time to discover what that something was. What happened next was a realisation that we both had a love of food – and of cooking – and one of our pleasures was socialising with food. "
Cookies were present (within moderation of course!) in both of their childhoods; Elaine growing up in Ireland – Jenny in Massachusetts. And Jenny in particular came from a family where baking your own cookies from scratch, using family recipes handed down through generations, as well as developing your own versions, was a rite of passage. Since moving to Dublin though, Elaine told us Jenny had grown frustrated at not being able to get a decent cookie: "Everything was geared towards kids, nothing for adults".
"But here's the thing; when she used her own tried-and-tested recipes from home, she was taken aback at how different, how much better, they tasted using local Irish ingredients. You hear facts, figures and stories about the quality of Irish food, but this proved it. We knew we could be on to something so special."
With market research revealing a gaping hole in the Irish market for decent cookies, the pair shook hands on a new joint venture; to open Ireland's first ever cookie shop.
And a year or so later, following months of testing, marketing, of baking in their own kitchens, and with the adventure of renting their first ever production premises under their belts, they did it.
"So here we are today, with our own shop, the first of its kind in Ireland. And truth be known, we're already planning our second; that should be open by the middle of next year."
When you're in the shop, everything makes you think it's a business built up of 'manual'; the mixing, the cooking, the coffee making, the serving – but is it like that behind the scenes? "Absolutely not" says Elaine: "Technology is the key to growing. Without it, without services like Dropbox, we wouldn't be able to do what we do."
Jenny and Elaine have a range of digital stuff in their pockets, and have tried various other services. "We've found it's important to keep tech simple, only using the tools we think will help us grow our business. For example, we use Dropbox for sharing design folders, pictures and other fundamental marketing materials with our external suppliers, and we're starting to use it for more. We use accounting tools, we use WordPress and we use social media too. These are the tools that help us communicate with our clients, ourselves and the world – tools that help us manage."
But what advice does Elaine have for other small business owners, who are looking for the type of success her young company is experiencing right now:
"I have two thoughts I suppose; firstly, you're not alone, so ask other people from your industry for their advice. It's amazing how we think everyone will be so closed, but people like to help. And that in itself can be such a major help.
Secondly, they say sweat the small stuff, and you should, but sweat it quickly. When we started we took too long to make decisions on the small things (like the weeks we spent dithering over logo colours). Make decisions, but don't agonise over things you might change down the line. Being fast in business is important."
You heard it here on Drop Everything first, The Dublin Cookie Company is expanding – so go check out their website to find out how, and where, you can get your fix. Their cookies really are worth drooling over.