A definition of workplace collaboration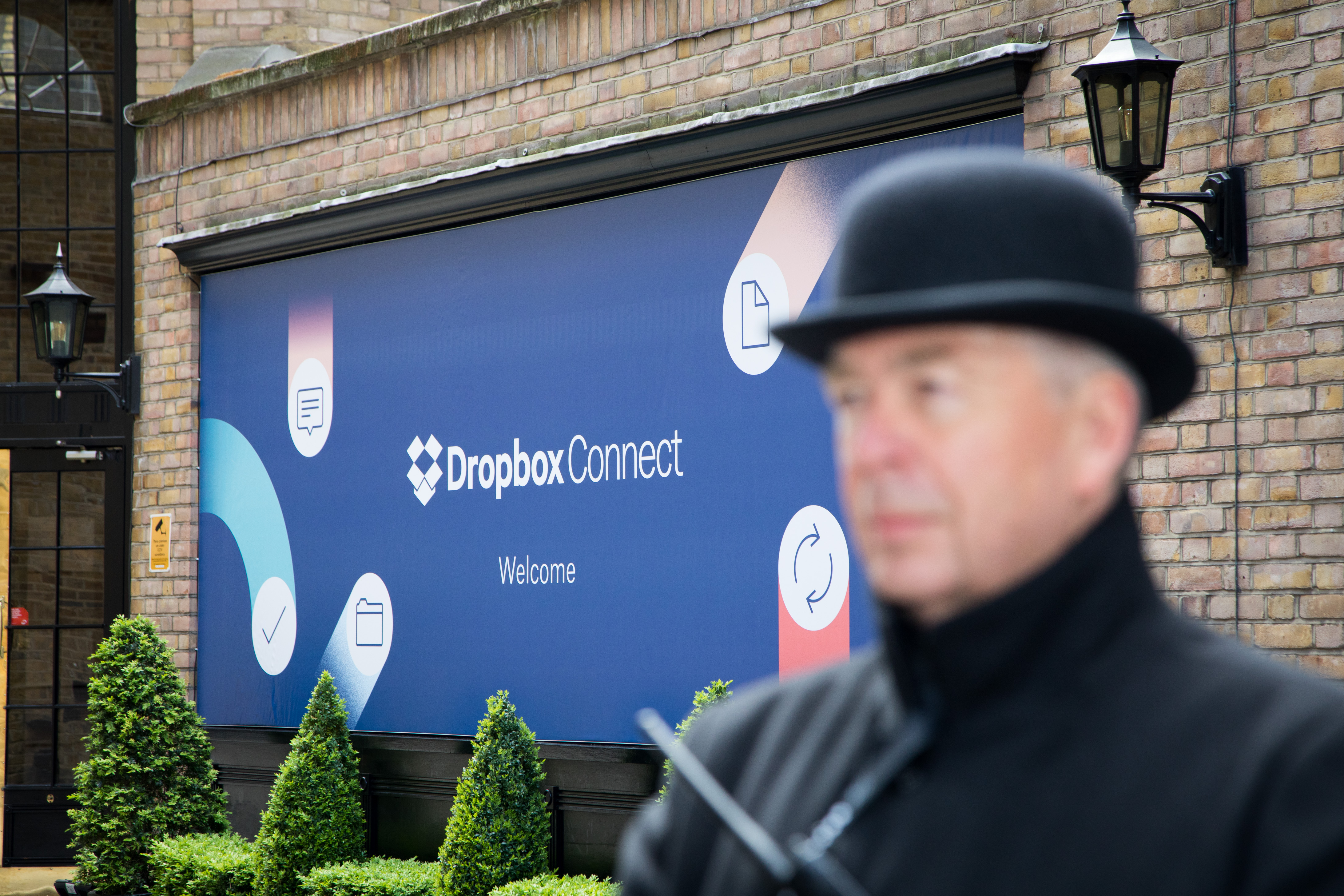 Amazing things can happen when people work together. They become better, they do their best work.
But recently at Dropbox Connect London, we learnt that 'doing your best work' doesn't just rely on connecting with your peers, or your colleagues, or the people you've always aspired to partner with. Perhaps most importantly, when a business has the right tools to keep teams in sync, it means breaking boundaries to do amazing things. That's a great definition of workplace collaboration.
Big enterprises and customers like Expedia, are doing truly amazing things by keeping teams in sync; sharing, imagining, innovating – giving people the freedom to 'Work Your Way'. On stage they went as far to tell us how the future of IT is 'user enablement'. We heard from News Corp too, a business listening to and empowering their 22,000 global workforce. And from Aller, a company founded in 1894, seeking to connect with the next generation of workforce by providing the best digital experience at work.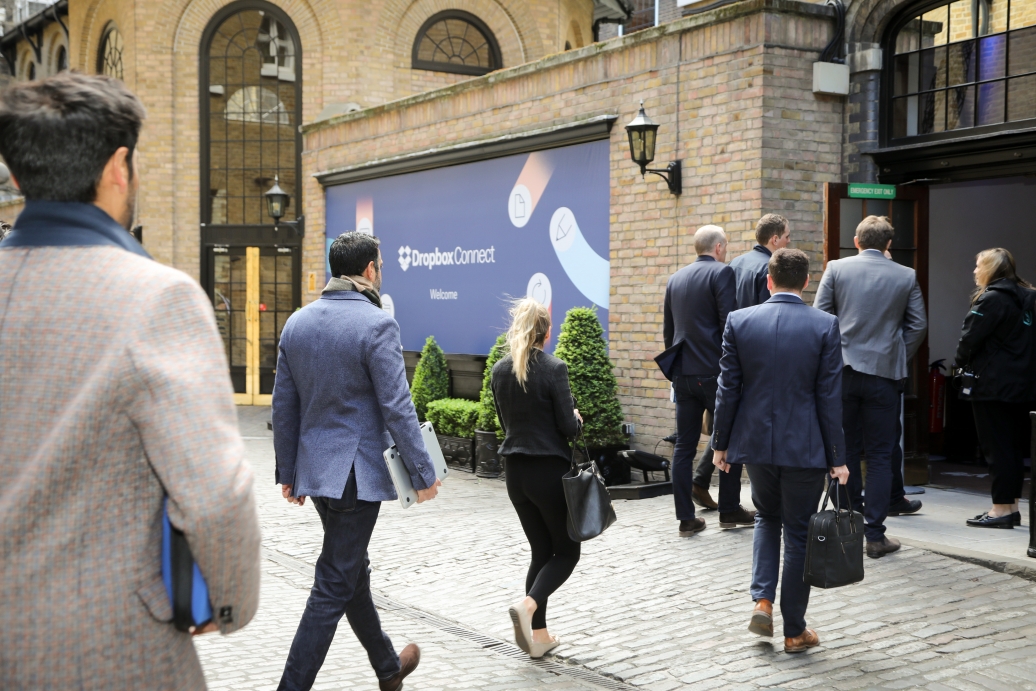 The role of Dropbox in the workplace
With 1 in 2 UK internet users now using Dropbox, our mission is to simplify the way they work together. It's not about telling people and organisations how to work, but rather providing frameworks and tools that work the best way, for their situation, their goals and objectives. We help teams to collaborate, to do those amazing things – to create, co-ordinate, and deliver.
At Connect, Philip Lacor, Dropbox's Vice President of EMEA, said: "Our commitment to user-centric design extends to the way we think about workflows and content-based collaboration. We believe even big teams should feel small. Just because you're in a corporate environment, doesn't mean you should be sentenced to having a corporate technology experience. Conversely, we want small teams to feel big. With the right tools to stay in sync, look what happens with ambitious brands like Ugly, Enda, or Small Business Saturday. Boundaries are broken and amazing things happen."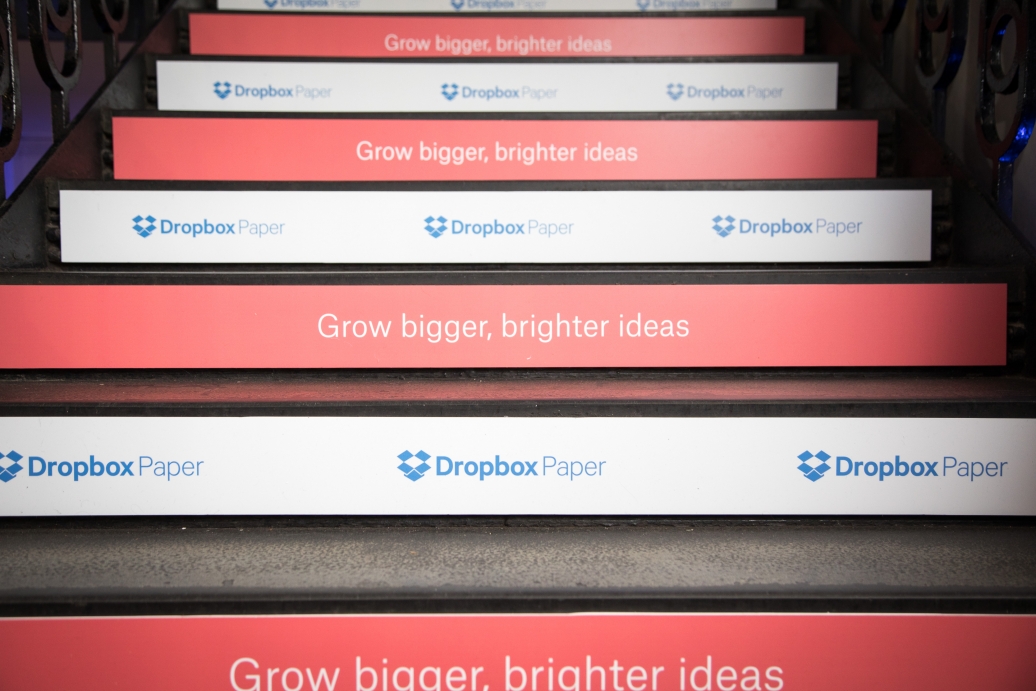 No more boundaries to workplace collaboration
With so many companies talking about productivity, at Dropbox, we believe we're tackling an even more important challenge. People are wired to work with other people and we want to bring that sense of connectedness and humanity back to work.
As Philip said: "We want to bring joy back to your working life, we want to help you make every minute count. This is why Dropbox needs to exist. This is what gets us out of bed in the morning!"
We'd love to help you with your journey to keep teams in sync, to break barriers and allow amazing things to happen. You can find out more about our latest innovation, Dropbox Paper, here, or if you're hungry to read more on workplace collaboration then check out our other customer stories here.