Designing the Future of Sustainable Aviation using Dropbox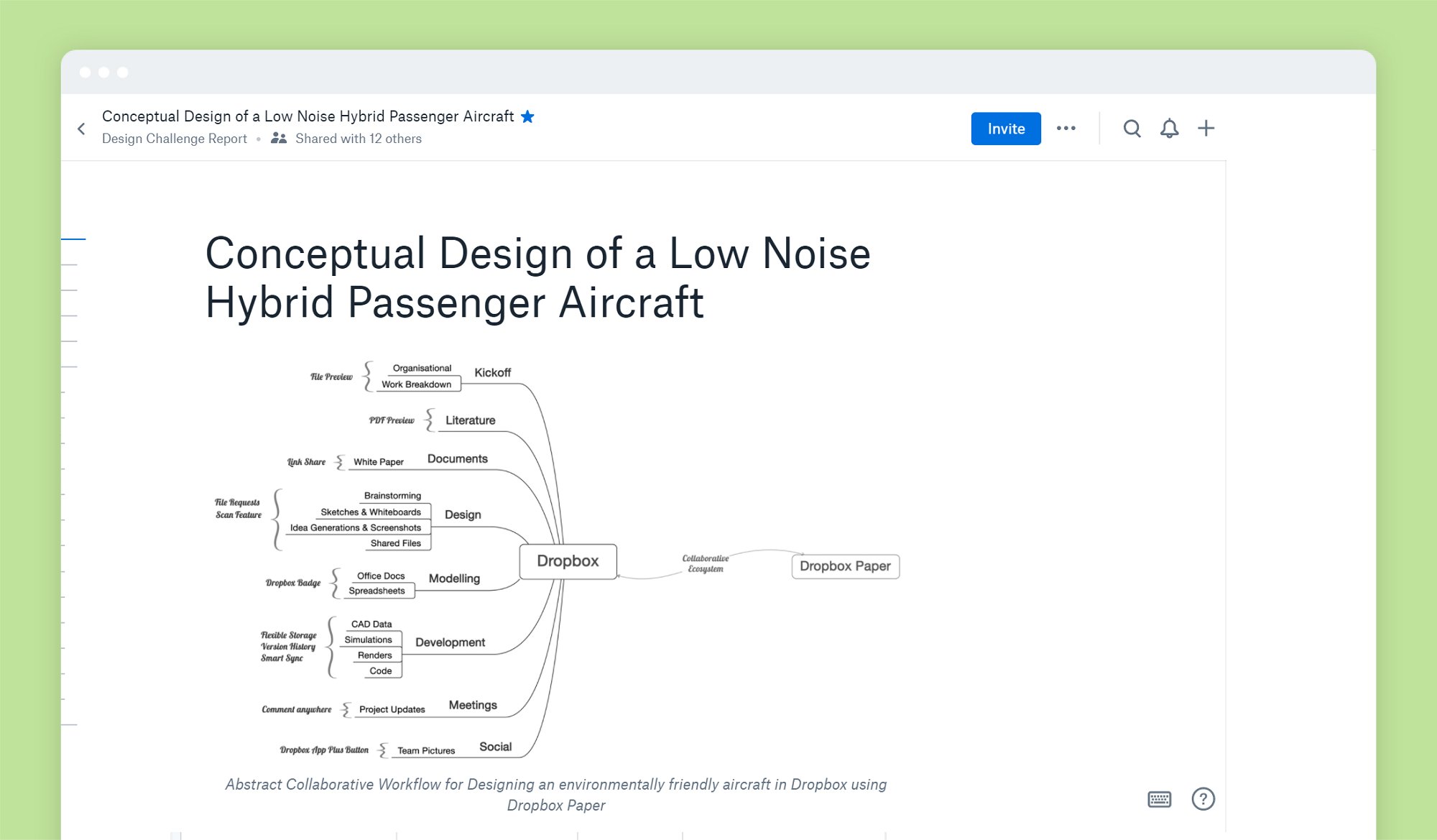 "Digitalsation is rapidly changing the concept of work and the workspace. When solving complicated challenges in teams, within confined time frames it is crucial to have the right collaboration and productivity tools." Humza Mirza, Engineering Student and participant of German Aerospace and NASA Design Challenge
Since the birth of Dropbox, 3.3 billion connections have been made by 500 million signed up users – all in just 10 years. The development of cloud technology has sped up the research process at Universities, helped small businesses to scale, and enabled the delivery of  great film productions. And now in aviation its helping a team of students design an environmentally friendly aircraft.
At the RWTH Aachen University in Germany, an international and multidisciplinary team of engineering students, participated voluntarily in the first ever joint NASA and German Aerospace Design Challenge 2017. The purpose?
As Humza Mirza, Engineering Student and participant of German Aerospace and NASA Design Challenge says: "We wanted to design a revolutionary quiet and low emission aircraft because we wanted to create a sustainable future for flights."
Announced in August as one of four winners of the competition. We inquired about their motivation and how they leveraged Dropbox for collaboration in their project
According to Humza the global population is projected to increase from 7.2 billion to 9.6 billion by 2050. He says: "The growing population, paired with the desire for mobility has created significant growth in aviation. However aviation in its current form adds global warming Carbon Dioxide (CO2), unhealthy Nitrogen Oxides (NOx) – which damage the Earth's protective ozone layer – and significantly increases noise levels above busy air routes. There is a need for advancements in green aviation technology, and adopting a sustainable design approach from the very beginning. This was our motivation for participating in the competition."
Humza and his team members designed a conceptual low noise hybrid passenger aircraft. The design consisted of a hybrid fuel efficient system, with a gas turbine operating at optimal efficiency to power the electric fans via batteries. The high wing configuration shields the noise emissions, while the integrated fixed landing gear in vertical stabilisers provide further weight reductions: "This contributes to an environmentally friendly and economically viable future for air travel," says Humza.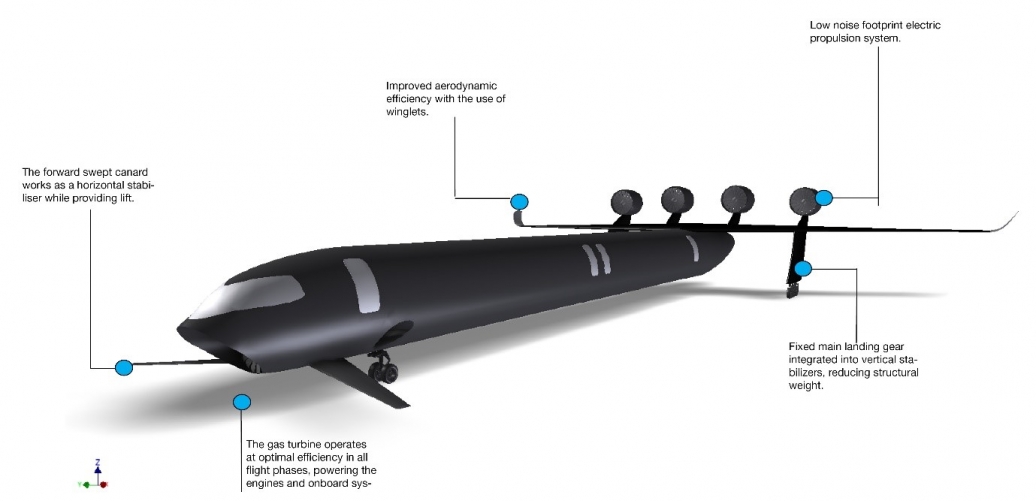 With team members from the UK, Pakistan, Germany, Belgium and Spain working on the project finding a collaboration tool to integrate with the teams existing tools was essential. Humza explains: "Dropbox features like File requests, shared folders, Smart Sync, the mobile plus button the Dropbox badge were our work horses which allowed us to iterate from concept to solution in just a few weeks. Dropbox Paper operated as an end-to-end, hyper-linked document in a hyper-connected world. It provided us with seamless collaboration and integration of our content and context from any connected screen."
When asked about their future use of Dropbox, Humza says: "Of course! In the era of connectivity, it's time to have an optimistic conversation about the future, and how we work in the future. Our challenges can be solved when people connect and generate ideas in groups from around the world. We trust Dropbox to provide us with the fastest, most intuitive and non-intrusive platform for collaboration.