How Dropbox is helping build the most efficient solar car in the world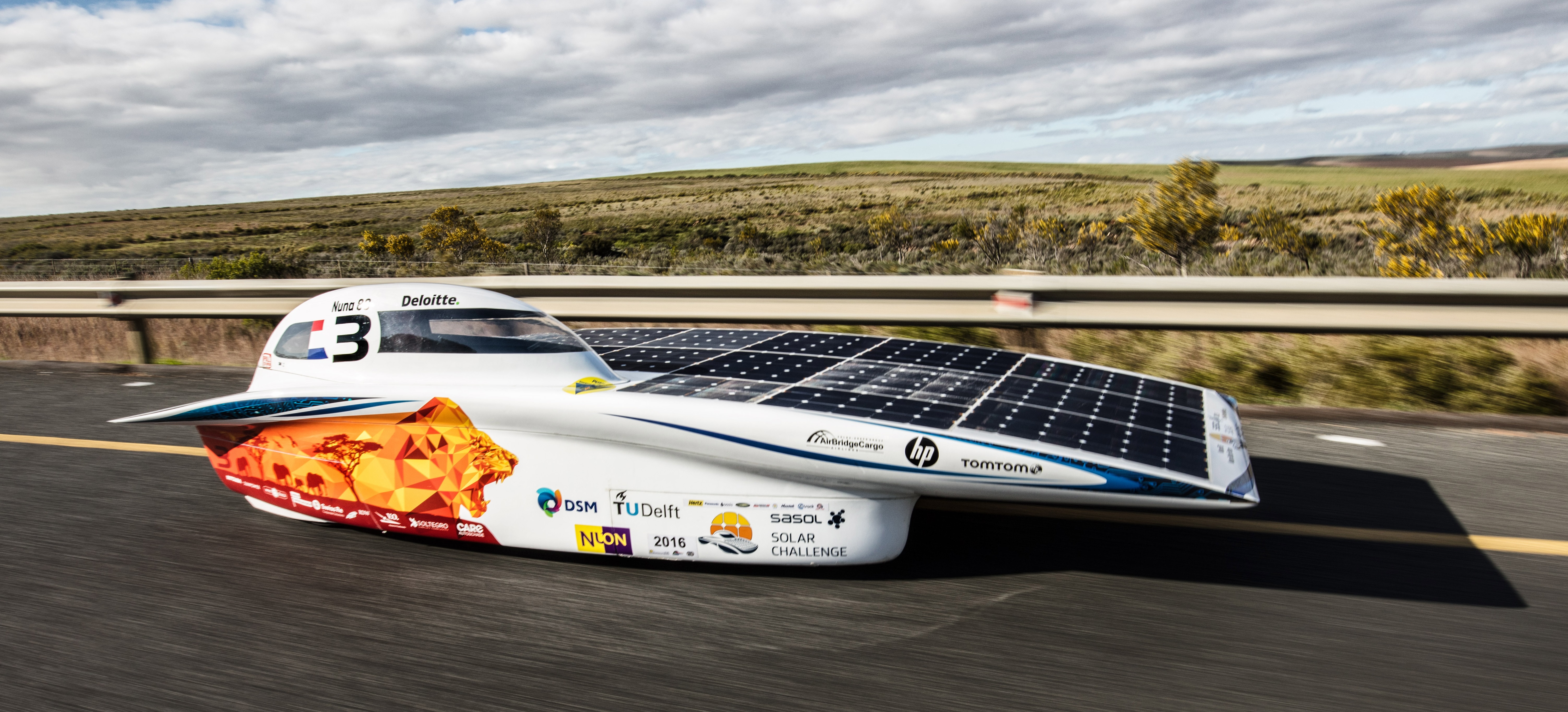 We've been hearing from digital experts like Sharon O'Dea about the importance of creating an agile, fast, simple workforce – and from the organisations who are proving why that's so critical, including huge business intelligence agencies like Informa D&B, to start-ups like Ugly Drinks and The Dublin Cookie Company. And, more recently we heard from PHYSEE about how their PowerWindow, a window that converts the suns light into electricity, could be the solution to the world's energy problem.
So, we're excited that Nuon Solar, a team of students at the Delft University of Technology has decided to collaborate with Dropbox Business again this year, for the World Solar Challenge in Australia. Due to take place from October 8th – 15th, the biennial challenge where teams design, manage, build and drive solar-powered vehicles, will see secondary students from over 30 countries racing 3,000km from Darwin to Adelaide – using nothing but the power of the sun.
For the Nuon Solar Team the stakes are high, they have a title to defend having won the race six times before. Made up of 16 students from Aerospace Engineering, Mechanical Engineering, Electrical Engineering, Applied Physics, Industrial Design and Systems Engineering backgrounds, their primary goal again this year is to make their vehicle unbeatable!
Like many of the businesses we've been speaking with, the Nuon Solar Team were facing familiar problems: the need for a robust collaboration platform, accessible from remote locations, which was fast, high performing and secure.
Team captain of the Nuon Solar Team, Sander Koot says: "Speed and performance play a crucial role when working with extremely large files and tight deadlines. Dropbox Business is extremely fast when synchronising new updates, because it only syncs the parts of a file that have actually changed, no matter where you are in the world. In addition, we can also use Dropbox to restore previous file versions."
This is crucial for the Nuon Solar Team as connectivity is a constant challenge when competing in challenges, particularly when facing races through uninhabited areas. But, according to Sander: "Poor or no Internet connection does not impact results during the race. It didn't when we were racing in South Africa in 2014, and it won't in Australia this year. If the connection is poor, we can securely access our data offline, which has always proved crucial."
On race day in October, the team will take their place alongside other competitors, in the hope of proving that collaboration and speed is the key to regaining their title.
Sander says, "Two years ago, we focused on working together as a team extensively. We had the right tools in place to help us win, and worked as a team to share crucial roles and responsibilities. We have the same again this year and are confident we can regain our title."
To find out more about the Nuon Solar Team, and monitor their progress in the lead up to The World Solar Challenge, click here.