Dropbox Paper: Speeding up the fashion design process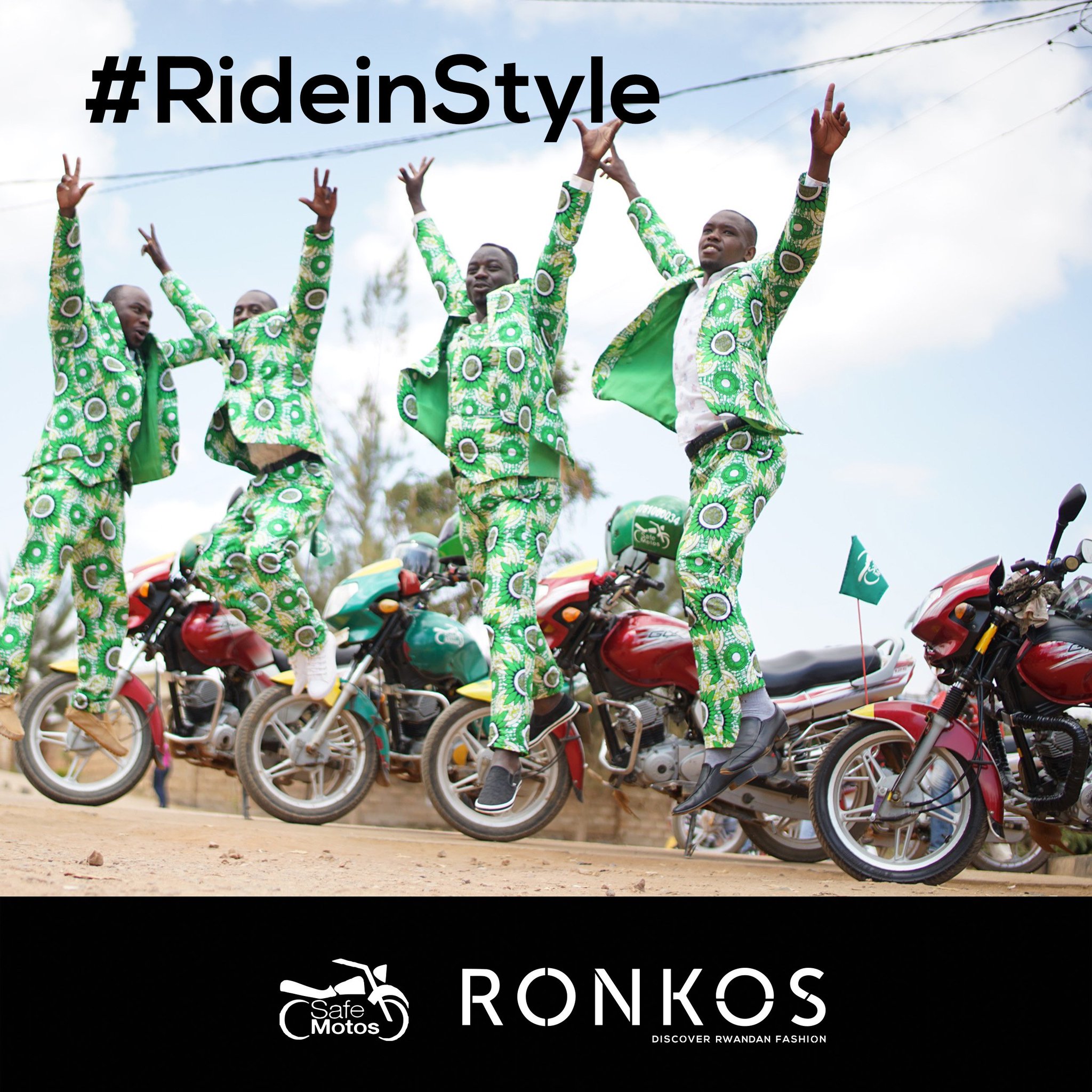 "Previously it would have taken us over two months before we had an agreed creative theme, and full design for our fashion range. Using Dropbox Paper, we have reduced that to just over a week." – Lorcan O Cathain, Founder, RONKOS
Africa is increasingly becoming a serious contender in the world's fashion market. Known for its unique textiles and daring use of colours, designers from across the continent are continuing to establish themselves internationally, with Sub-saharan Africa's apparel and footwear market reportedly worth $31 billion.
The support of ecommerce companies is helping this, allowing customers to buy from retailers online, as well as providing local fashion houses the opportunity to showcase their brands to a global audience.
One such company is RONKOS, a group of fashion-first businesses offering services across the retail apparel supply chain in East Africa. We spoke with Founder, Lorcan O Cathain, an Irishman living in Rwanda, who recognised the level of talent in local fashion and wanted to help these small businesses scale: "Africa has always had incredible fashion design and production talent. It's just about ensuring these designs are seen internationally."
Launched earlier this year, RONKOS is the first fashion-focused ecommerce portal in East Africa to be dubbed one of the 'fastest growing online businesses in the region': "We are champions of #MadeinRwanda and do everything we can to help promote the brands we work with," Lorcan explains. "On the website front we provide photo shoots, marketing campaigns, customer service, and logistics support. On the production side, we help source fabric and support production for brands during periods of peak demand."
It starts with inspiration
Not content with working with over 20 brands across the continent to help them grow, RONKOS also creates its own fashion collections. But while the fashion focus is local, the team of 20 is spread across Ireland, Uganda, the Philippines, the UK, Ethiopia and South Africa: "I have only met the entire team face to face once and initially we had some issues enabling creativity across such a disparate team. It led to issues with designs as there was a lack of collaboration in what needed to be a creative process," Lorcan explains.
That's where digital collaboration tools like Dropbox Paper have streamlined the workflows at RONKOS and helped harness the creativity needed to succeed in such a competitive market: "It starts with inspiration," says Lorcan. "The team throw in their different styles and ideas, from all walks of life that might be the reason behind the season's collection. From there they use Photoshop to illustrate ideas/designs, and throw those images and links into a Dropbox Paper document where everyone can see and provide feedback."
Once it gets into the specifics of producing the designs, all that information goes onto the same doc: "Then we can download the relevant sections as a PDF/Word doc and share a Dropbox link with the production team," said Lorcan. "Dropbox Paper has truly helped speed up the process from idea to production, and anyone from our international team can follow the process from day one, all the way through to how the fashion line is made.
Keeping communication creative
For the RONKOS team, using Dropbox Paper has drastically reduced the time it takes to get an idea into production: "Before it would have taken us over two months before we had an agreed creative theme, and full design for our fashion range. Using Dropbox Paper, we have reduced that to just over a week," Lorcan says. "Rather than the team waiting to access emails on different time zones, read them and create perfectly formed responses, people can consistently chip in, as if we are all in a room together."
Lorcan explains that his team's ideas and inspiration come from photos, GIFs, videos and more – all of which they can share on Dropbox Paper, a collaborative workspace. He continues: "Opening and working through emails is not engaging, especially for a team of creatives."
"Often, people are hesitant to react to emails knowing they are text-based. Using a tool like Dropbox Paper means our communication can be a lot more interactive and creative. You're more excited as you can see exactly what's being achieved. This has made the creative process more interesting, fun and ensures our team is more engaged."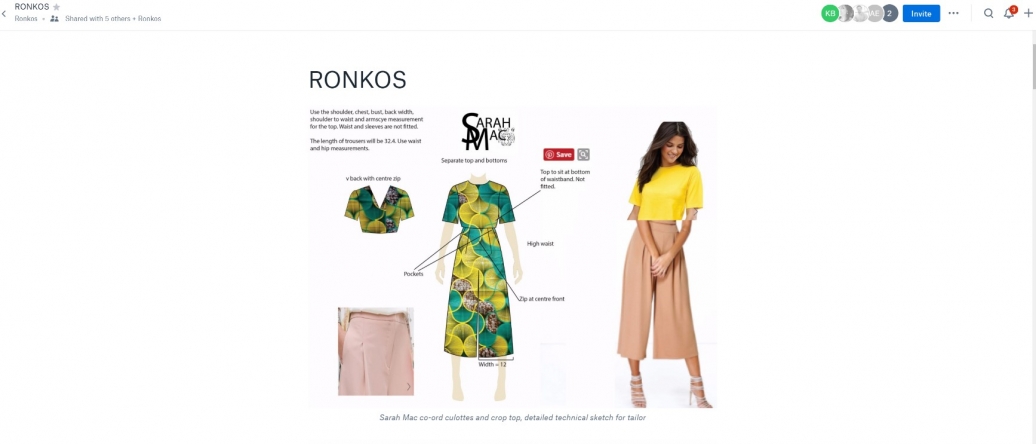 Finally, we asked Lorcan how using collaboration tools has changed the team dynamic at RONKOS: "Before, we struggled a little bit with getting ideas across, given the time difference and lack of visuals. The unconventional way we worked, with contributors spread out across the world, meant some of the more visual creatives struggled," Lorcan says. "Now we feel much more part of a close team, all going on a creative journey together."
To find out more about how companies are using Dropbox Paper to share and collaborate on ideas, click here.