Dropbox + Small Business Saturday: Meet Jodi Vernon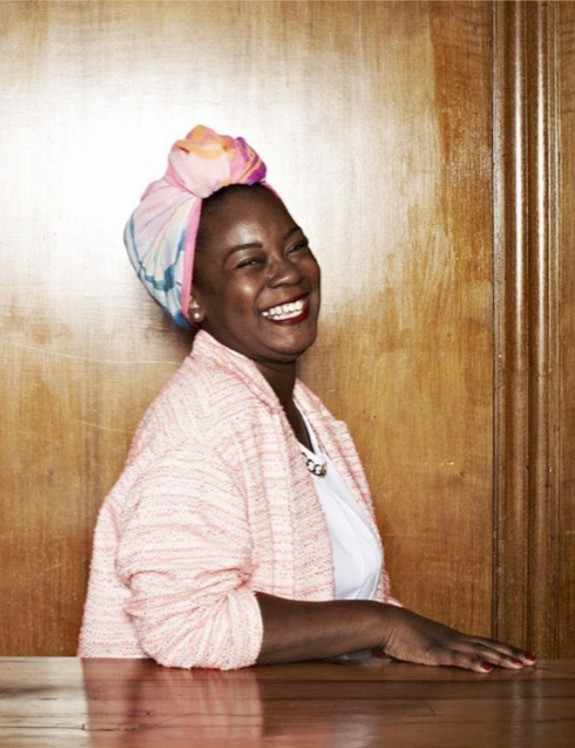 In the build up to Small Business Saturday, Drop Everything's been meeting with business owners to explore what it takes to run a small business, the motivation for starting one, and how technology's being used to help growth. Today, we're delighted to introduce you to Jodi Vernon, Founder at Clarkes Closet.
Meet Jodi Vernon; entrepreneur and mum of two.
In 2015, when searching the high street and browsing online for a black rag doll for her daughter, Jodie identified a problem – she just couldn't find what she was looking for. Rather than sitting back and accepting that her daughter would have to go without, Jodie identified a market opportunity and created a niche for herself.
She says: "I started Clarkes Closet about 4-5 months after my baby girl was born. I wanted to buy her some hair accessories, and a rag doll, but couldn't find what I wanted, so decided to make them myself. I soon realised there were other people out there looking for similar products to me and that's where Clarkes Closet was born."
Today, Clarkes Closet fits around Jodi's lifestyle, and she can't imagine working any other way! The flexibility of running a small business allows her to work from home – look after her children, take them to school, and do family things – something she says wouldn't be possible working a typical 9-5, or without the support of her amazing partner.
For Jodi that's why Small business Saturday is so important. "There are so many small businesses out there providing personal services for consumers that big businesses just can't compete with. Today, a personal service is so important, big businesses just can't cater for people in the same way as SMBs, and Small Business Saturday helps us celebrate that," she says.
Although Jodi makes juggling a family and small business look easy, she says it's not always been plain sailing. "One of the main challenges I've faced is operating in such a cluttered marketplace. What I've realised is if you don't stay up to date – and on the ball with the latest developments – you risk getting lost in the noise."
Her advice for others wanting to follow in her footsteps is to "use technology to your advantage." Technology she says "definitely plays a role in helping businesses grow; without digital services and social media, Clarkes Closet wouldn't be where it is today."
You can find out more about Clarkes Closet on Etsy, Twitter and Instagram.
Dropbox is proud to be an official supporter of Small Business Saturday – join the conversation at #SmallBizSatUK.