Dropbox + Small Business Saturday: Meet Liz Wilson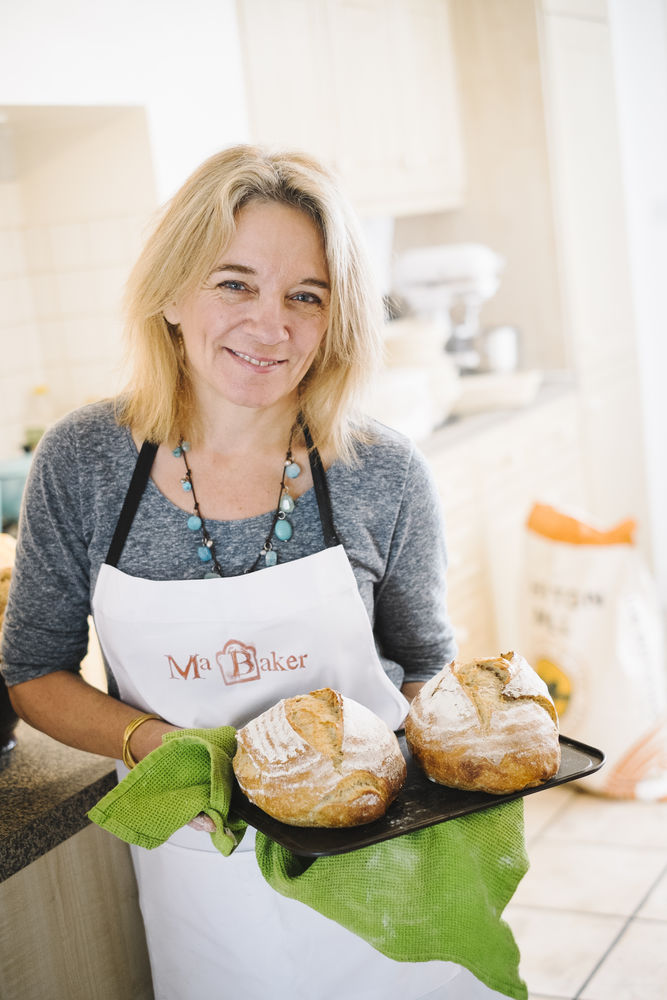 In the build up to Small Business Saturday, Drop Everything's been meeting with business owners to explore what it takes to run a small business, the motivation for starting one, and how technology's being used to help growth. Today, we're delighted to introduce you to Liz Wilson, Founder at Ma Baker.
Meet Liz Wilson: Foodie, teacher and supplier of bread for the good people of SW6.
Roll back six years and you'd have been forgiven for not knowing your herby fougasse from your Jumblenot, or your Dampfnudel from your Babka; but then along came the Great British Bake Off, and overnight we all knew our 'show stoppers' from our 'soggy bottoms'.
Hot on the heels of Mary Berry – and following a bread making class that sparked a light-bulb moment for her – Liz Wilson set up a micro bakery in Fulham, where she sells, bakes, and delivers bread to the people of SW6.
Ironically Liz says, "I started my own small business because I wanted to do something in food and have flexibility in my work. Now, I find myself working harder and longer hours than I ever have before, but I absolutely love what I do and that's why I'll continue to do it."
On reflection, she says it wasn't the prospect of starting a small business from scratch that she found daunting, Liz was more concerned of feeling alone and isolated. "Starting up a new business can be a little lonely, but I soon realised there were people and organisations like Small Business Saturday offering support and networking opportunities to business owners like me."
Liz is the first to admit that when starting up her business she wasn't as confident with technology as she'd have liked to have been, but now says she's come full circle: "My business is very hands on so I rely on technology to support the business side of things, it's key. I have a laptop, tablet and smartphone, and often run my business from my pocket."
Her advice to others who are nervous about using technology is 'to embrace it'! "You have to learn how to use technology and there are lots of people out there to show you how technology can help grow your business. If I can do it then anyone can!' she laughs.
You can find out more about Ma Baker on Twitter and by clicking here.
Dropbox is proud to be an official supporter of Small Business Saturday – join the conversation at #SmallBizSatUK.