Dropbox + Small Business Saturday: Meet Sam Scott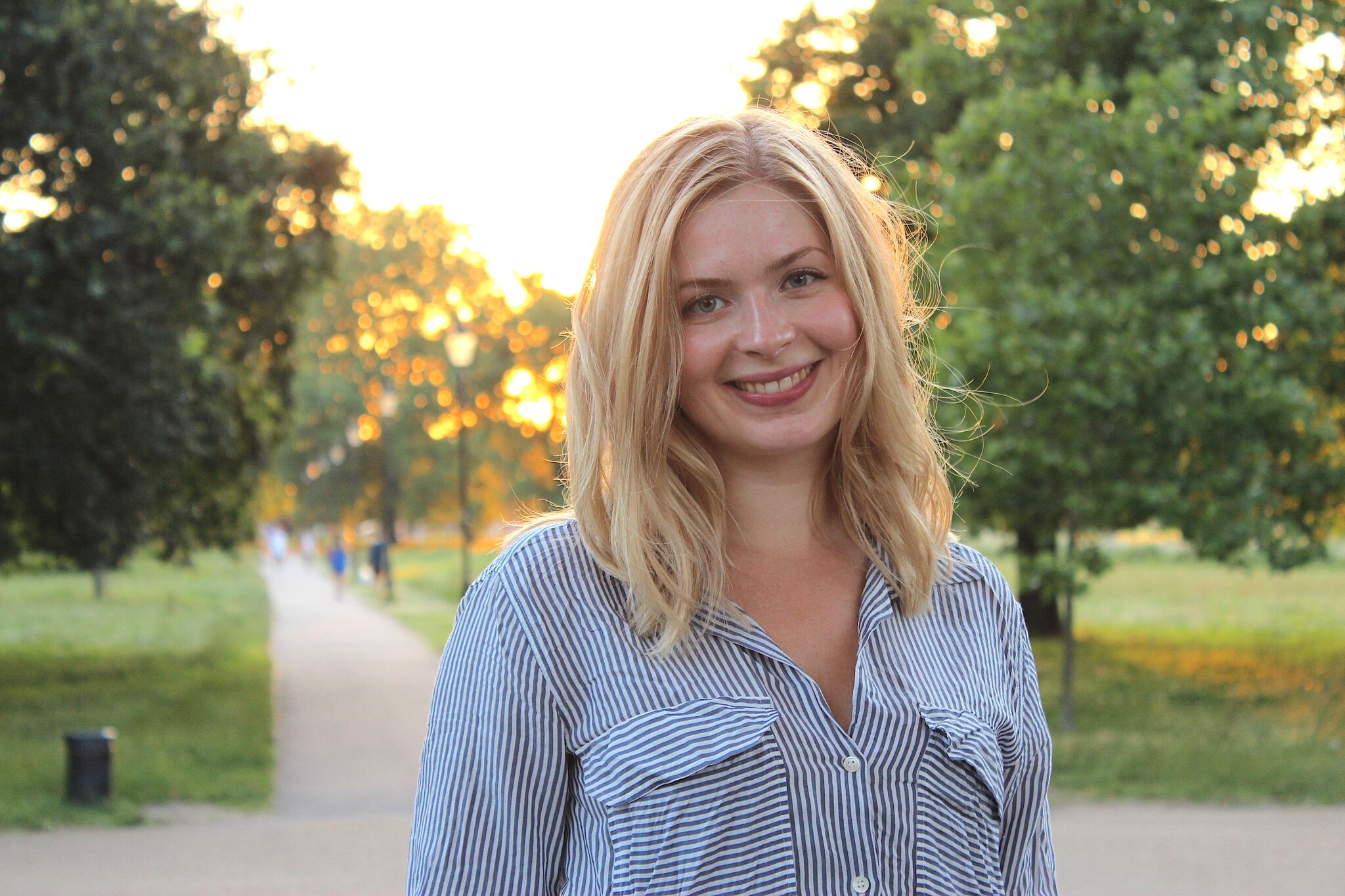 In the build up to Small Business Saturday, Drop Everything's been meeting with business owners to explore what it takes to run a small business, the motivation for starting one, and how technology's being used to help growth. Today, we're delighted to introduce you to Sam Scott, Founder at Sam Loves Copy.
Meet Sam Scott; creative and freelance copywriter.
Whether working from her flat in London, inside a client's office, or even at the local coffee shop with views of the beautiful green common to keep her company, Sam uses digital tools to make her freelance copywriting business work for her.
Part of her motivation for going solo was to 'find a job on her own terms' – something many of us can relate to. "Writing is creative and part of my creative spirit found it hard to be tied to a 9 – 5 job," she says.
Although Sam loves the diversity of work she's been involved in since starting her small business – everything from website copy to advert limericks – Sam admits the main challenge is learning to be a 'jack of all trades'. "I'm one person, running a small business and trying to doing everything. I find it hard because I like to focus on the words; sometimes I forget that if I want to be paid for those words I need to do some invoicing!"
For Sam it's all about writing content, putting it out there, and having lots of people read it – something she says is much easier to achieve with digital technology. "There isn't really such a thing as being a 'small business' anymore, digital allows you to speak with lots of people, regardless of their location (or yours)."
Sam Loves Copy is proof of that, having already gone global.
In the first five months of business Sam's found herself working with companies as far flung as Florida and Dubai, because she says: "We can work without ever being face to face. Everything we create and share is digital and that's massively important in helping me grow my business and client base."
Speaking from experience Sam says: "Companies that aren't using digital are missing a trick. There's lots of opportunities out there – no matter what your business – to use technology to grow your reach and client base".
You can find out more about Sam Loves Copy on Twitter and Sam Loves Copy's official website.
Dropbox is proud to be an official supporter of Small Business Saturday – join the conversation at #SmallBizSatUK.