Dropbox at Sundance Film Festival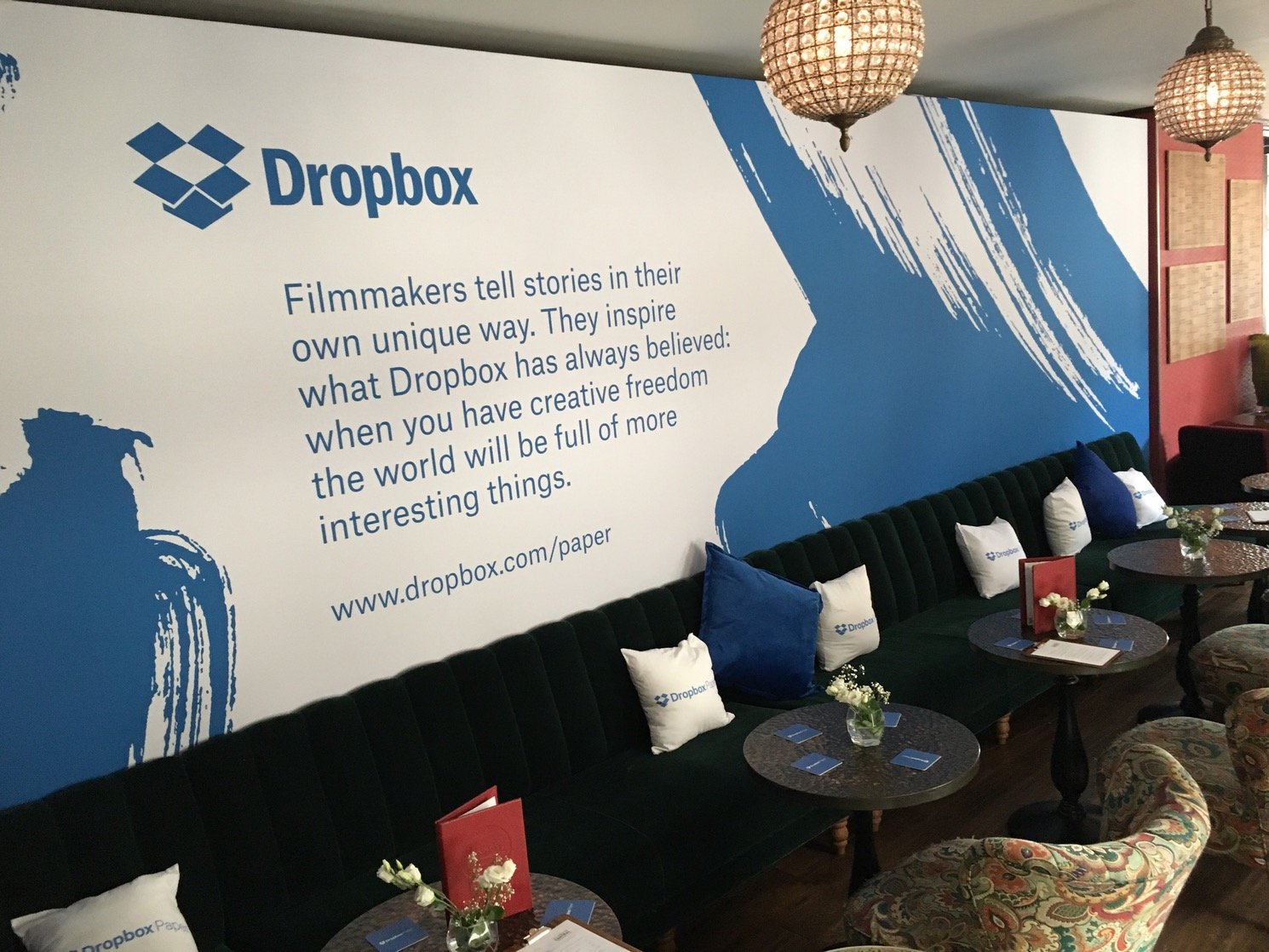 Here at Dropbox, we champion teamwork in all its forms and celebrate our customer stories. From big teams like News Corp, a business listening to and empowering its global workforce of 22,000, to small tight-knit teams like Ugly Drinks, the SMB taking on the world's fizzy drinks market. We know the amazing things teams can achieve when they keep in sync.
And when it comes to seeing teamwork in action, there's nothing quite like the teamwork of a film crew; hundreds or even thousands of people pulling together to achieve one, single creative vision. As Oscar nominated director Matt Heineman told us at last year's Sundance Film Festival "Filmmaking is a team sport".
We've already spoken to some amazing customers that stick to this mantra, including the Oscar nominated composers of LION, Dropbox Discovery Filmmakers Award winner, Yanillys Perez, the remarkable Kenyan-German collaboration that created KATI KATI, the "extended family" of Gaucho Productions, and the Story Agency, Catsnake.
We are incredibly proud to be helping these teams achieve their creative ambitions, and we're also proud to help power the Sundance Film Festival, which is synonymous with the celebration of creativity and independent cinema.
That's why we're thrilled to announce we are bringing our partnership with Sundance across the pond by sponsoring Sundance London – a festival that brings fourteen feature films and their directors from the Park City, Utah event, directly to a London audience.
Jon Barrenechea, Deputy Director of Marketing, PictureHouse Cinema – organisers of the event – says: "Having watched the following for the event grow over the past few years, we're thrilled to bring Sundance to a UK audience. It's all about celebrating collaboration in film; the collaboration of directors, actors, and script writers. What better place to do that than London?"
Having spoken with Jon in the lead up to the big event, we're pleased Dropbox Paper has helped play a role in making it happen. Jon continues: "We've been using Paper to collaborate with our colleagues at the Sundance Institute in Los Angeles and Utah, as well as with colleagues across the UK. It allows real-time collaboration and we are able to share content in any format; images, documents, video links and more."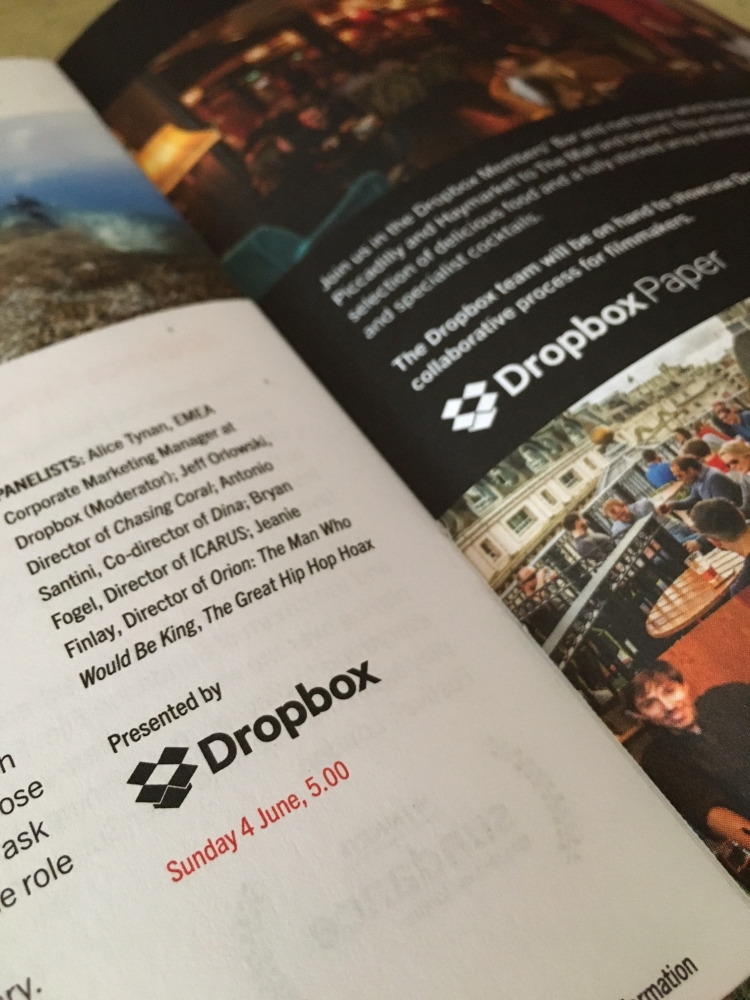 If you fancy joining us at PictureHouse Central from June 1st – 4th, you can kick back and relax between films at the Dropbox Members Bar. Check out how filmmakers use Dropbox Paper, while enjoying a Kind Bar and an Ugly Drink. Or join our documentary panel with Jeff Orlowski, Director of Chasing Coral; Antonio Santini, Co-director of Dina; Bryan Fogel, Director of Icarus and Jeanie Finlay, Director of Orion: The Man Who Would Be King, The Great Hip Hop Hoax.
We'd love to see you there for a celebration of creativity, of independent cinema, of those big and bright ideas that have made it from first scratchings on paper, all the way to the silver screen.
Inspired by the amazing Sundance storytellers? Find out how Dropbox Paper can help you jumpstart the creation of your own magic cinema moment.