Future-proofing education: Dropbox and GÉANT working together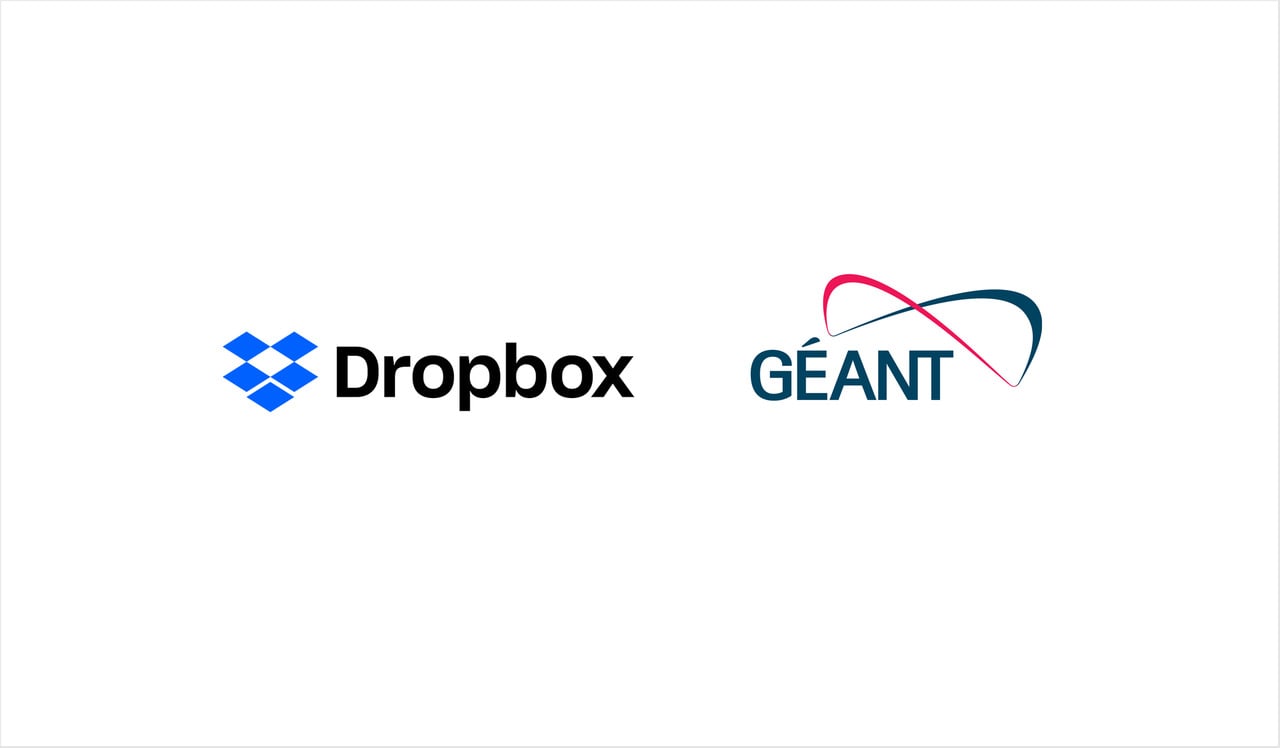 When collaboration in education and research is easy, university students, lecturers, researchers and partners all benefit, developing new ideas, and pushing new boundaries. But when it doesn't, and IT infrastructure fails to support the need to share and work together, everything becomes much harder.
Understanding the challenges IT leaders are facing today, and helping universities overcome them, is something that Dropbox has been doing for many years. And, that's why we're excited to announce that we are working with GÉANT in the next phase of our goal to help universities find new ways to collaborate at all levels.
GÉANT is Europe's leading data and collaboration network for e-infrastructure and services within research and education. It is responsible for delivering the pan-European GÉANT network for scientific excellence, research, education and innovation. In addition, it provides its users with highly reliable, unconstrained access to computing, analysis, storage, applications and other resources, to ensure that Europe remains at the forefront of research.
Dropbox and GÉANT what does this mean?
"In the future the education and research workplace will see even broader adoption of end-user selected tools, it's how the sector is evolving" says Andres. "Workflows will migrate more and more to the cloud and the utilisation of artificial intelligence and machine learning will bring a range of new possibilities. GÉANT, with its 40 National Research and Education Network members, helps the 10,000 research and education institutes throughout Europe to benefit from cloud services and prepare for the future."
Andres continued, "As competition for places and applicants increases, the need for online services supporting research and education grows in parallel. Students and researchers are looking for universities that make it easy for them to study and collaborate. This is why we are pleased for Dropbox to be working with us – they make it easy to do exactly that. Whether that's an exchange between professors to advance their teaching models or the collaboration between students to complete assignments."
It is important that Dropbox has a tailor-made offer available for the European research and education community, through GÉANT. With ready-to-use and compliant agreements, storage in Europe, single sign-on support and special prices for our community"
The need for creative collaboration in education
Collaboration and knowledge sharing are the core pillars of education. Instead of working in silos, detached from other educational spaces, universities can leverage cloud services to break down barriers and bring people together. This creates opportunities to drive efficiency, improve the effectiveness of research and elevate innovation in higher education and research.
Good collaboration within a university, as well as across campuses and with other institutions, increases faculty and student engagement too, helping to deliver exceptional experiences for students and researchers alike. "Science can be a long and lonely process," says Dr Tiago Branco from University College London. "Dropbox helps me feel like I'm not alone here – that we're in this together. Working at two in the morning and seeing notifications from a colleague pop up – it shows me we're working hard together on a common goal."
Martin Meusburger, Head of Central & Northern Europe Sales for Education at Dropbox agrees: "Collaboration is an integral element for the research and education workflows and will only become more important in the future. Most researchers can't rely on the expertise and tools available at a single institution so in order to advance science, they need to work together with their peers across the world. This is also evident with the Horizon 2020 initiatives that want to remove barriers to innovation and make it easier for the public and private sector to work together."
The future of education
Universities bring together some of the greatest minds from across the world. By leveraging innovative technology to collaborate, universities are positioned to share knowledge at an exponential rate. Increased engagement and collaboration can power new discoveries and uncover untapped potential. Continuing these efforts can help universities attract top faculty and students, secure funding, accelerate research and boost academic rankings.
"Already used by more than 6,000 universities, Dropbox Education has a significant presence on campuses and is continuing to grow," says Martin. "This relationship with GÉANT represents a significant opportunity for us and the education sector to come together, tackle some big challenges and elevate research."
To find out more about how Dropbox is elevating research and driving collaboration in education, head to the education section on our blog. Dropbox has partnered with GÉANT to provide affordable access to Dropbox Education to its network of 10,000 Education and Research institutions across Europe. To find out more about this offering, talk to our team.