How Garsington Opera and the Philharmonia Orchestra are securing the future of Arts through creative collaboration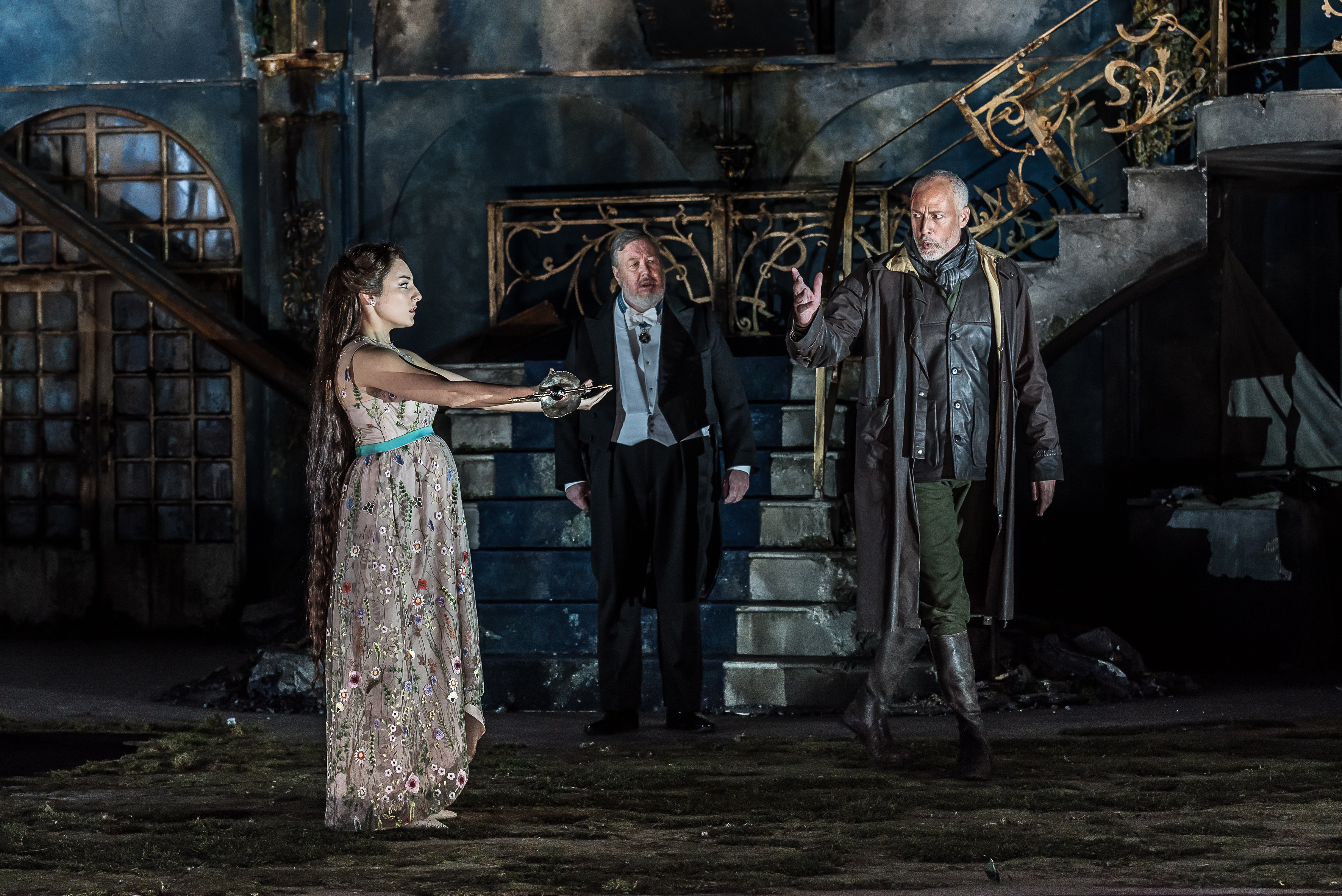 "The ability to be completely open with your content on Dropbox, and host it centrally – and give people access when they need it – is very useful. Its changed the way we work together and the speed at which we can go through the creative process." – Tim Woodall, Marketing Director of the Philharmonia Orchestra
When different people, different organisations, even different industries collide, amazing things can happen. We learned that first hand at this year's Inspirefest, where the message was loud and clear; diverse voices, working towards the same goal, are key to creative inspiration.  So, when we heard that Garsington Opera had joined forces with the Philharmonia Orchestra, we knew something big was going to happen.
Garsington's Artistic Director Douglas Boyd is an old hand when it comes to fuelling creative collaboration so we knew we wouldn't be disappointed. This time last year he shared his vision of bringing opera 'to the masses' and told us how Garsington was able to share their 2016 performance with tens of thousands of online viewers, totally free of charge, just by sharing one link to the cloud.
Fast forward a year and cue Johnny Langridge, Director of Development & Communications at Garsington Opera, and Tim Woodall, Marketing Director of the Philharmonia Orchestra. Both sat down to explain the new collaboration they have been working on and how a partnership between one of the world's great symphony orchestras and one of the most forward-thinking opera festivals was so important.
Between them they staged Pelléas et Mélisande last month, an opera by Claude Debussy. Over 4,000 people got to see the performances, and feedback has been incredible.
Asked to share the secret to its success Johnny answered: "An enterprising creative collaboration." He explained that collaboration between different organisations is more important now than ever before: "Creative collaboration is essential for the future. Without working with others and challenging your own processes and ideas, you stagnate and struggle to innovate. With the world around us becoming increasingly insular, the arts play a crucial role in stimulating communication with others outside our own sphere and a collaboration like this helps to broaden the conversation."
Johnny explained that by bringing together two organisations that have different expertise, ideas and audiences, each can learn from the other: "Garsington and the Philharmonia are two very different organisations. The Philharmonia performs in London and also tours globally. Garsington performs around a focused festival. It was great to come together and see what we could learn from each other."
Tim agreed. He believes in the arts sectors especially, working together to take advantage of each other's expertise is key: "In the arts world, creative collaboration is vital. There are organisations that pay for different expertise, but when you have two creative groups coming together as a partnership, for mutual gain, you're looking at the future of arts."
However, the idea to work outside the confines of a familiar industry is one thing – ensuring collaborations are productive, efficient and simple is another. This is where Johnny believes technology is vital: "Technology plays a huge role in creative collaboration. Putting on a production alone involves many moving parts with different people in charge of those parts. Combine that with a completely different organisation and you have a large number of artists, all with different needs, information and different ways of feeding into the process."
After two and a half years in planning, the time came to make all the exciting ideas discussed in meetings, into reality. To do that, both organisations needed to share content easily with each other: "We use Dropbox extensively within our own culture at Garsington Opera to create digital, video and marketing content," explains Johnny. "From the beginning of this project we used Dropbox to share, schedules, budgets, images, videos, designs and marketing materials." The Philharmonia team would access this content on a daily basis, feedback and also share their ideas using the same process. Tim said: "The ability to be completely open with your content on Dropbox, and host it centrally – and give people access when they need it – is very useful. Its changed the way we work together and the speed at which we can go through the creative process."
The result? An impressive stage production with nightly standing ovations, and a mutually beneficial partnership that will only strengthen as both companies continue creating together: "The Philharmonia has a great reputation. It opens Garsington up to new audiences and new ways of doing things. This partnership is helping Garsington raise its own profile and encourages us to be more ambitious," says Johnny.
For Tim and the Philharmonia Orchestra, it was about learning how to engage an audience: "Opera is all about bringing people together, but that's harder to do now than is used to be. So, to work with an Opera house like Garsington and see the expertise that goes into getting an audience for the show is a great learning curve for us."
Finally, we asked both Johnny and Tim what advice they would give companies yet to consider creative collaboration. Tim says organisations need to be open minded: "Be very open. A lot of arts organisations are very small. They should go into partnerships with bigger organisations, and enter these discussions with an open mind. They need to go beyond thinking about what they can get out of the partnership, and think about what can be done for mutual gain."
While Johnny told us that the foundation of successful collaboration is trust: "You need to be working towards a shared goal and trust that you are both doing it for the same reason. In creative collaboration, a lot of data is shared so there has to be trust. It's the key to a fruitful partnership."
Photo credit: Clive Barda