Growing an 'old fashioned' business in the cloud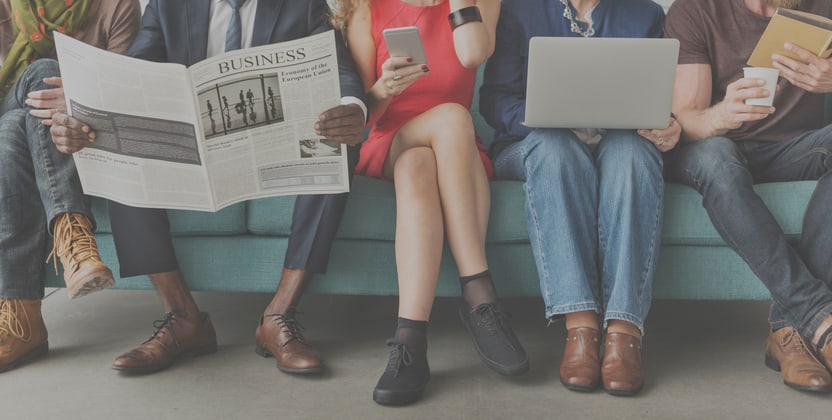 Print is often considered an industry in decline as more and more of us consume content online and move to digital channels. Unless that is, according to Yvonne Gorman, owner of Essential Print Services, you use the cloud to revive what's considered a traditional industry. Just two weeks prior to our conversation, Essential Print Services, a company that offers bespoke products and services ranging from business cards to promotional items, moved into a bigger office in Derby, and experienced its biggest ever sales month in its six-year history.
So, what is it about Essential Print Services that is helping it grow steadily in an industry that many perceive to be to be fallow? How is it able to overcome the competition and grow the business with a team of just four people?
"To be really honest, cloud technology has been instrumental in our growth," Yvonne tells us. "It's quick, cost effective and really easy. It has saved us valuable time that we can then use to reinvest in finding new clients and maintaining existing ones. It also means we can turn around projects super-fast for our customers."
As a company that manages confidential client assets, the design process, and the print process internally, Yvonne says the cloud has reduced the constraints associated with on premise technologies, and helped improve data security. "Last year, an employee's laptop stopped working," she says. "Before we had migrated to the cloud this would've been a huge problem for a small business like ours. But, we were able to wipe the device remotely and then went to the nearest shop and bought a new one. Within two hours we were back up and running at full capacity."
Following this experience Yvonne has moved all operations to the cloud; everything from client work and design files, to HR and accounting. "We have our accounting in the cloud and we use Dropbox Business to work with clients and partners," Yvonne continues. "With print jobs, many of the files are huge so working collaboratively from inside Dropbox without having to email large files back and forth is a necessity. I don't know how we did it before."
Running a successful small business often comes down to the smallest of margins, so being able to respond rapidly to any changes in deadlines or projects is essential. "I pretty much work from my phone," says Yvonne. "I love the fact that wherever I am, either mobile or laptop, I can access anything I need. I can see files, review proofs and approve final edits form the team and client. There are no hurdles anymore, it's seamless from job input to finished order."
When asked about how to overcome the challenges faced along the way, Yvonne had some great advice to share, "One of the biggest challenges we faced was finding the time to do our own marketing. It can be so easy to get wrapped up in work, producing things for your customers. You have to take the time to promote yourself. We're actually using Dropbox to help us orchestrate our social media channels. We have created a folder where we place all our approved imagery and then we use that photo folder to load images directly onto our social channels."
Looking to the future, Yvonne says, "However big we grow we will always be a cloud business – we are looking forward to what 2018 will bring. My advice to any businesses out there wondering how to expand is to investigate how you can migrate and take advantage of the cloud. What better time to do it than at the start of a new year?"
If you are a small or growing business and want to find out more about Dropbox Business, head over to our SMB hub here.