How sharing one Dropbox link brought opera to a national audience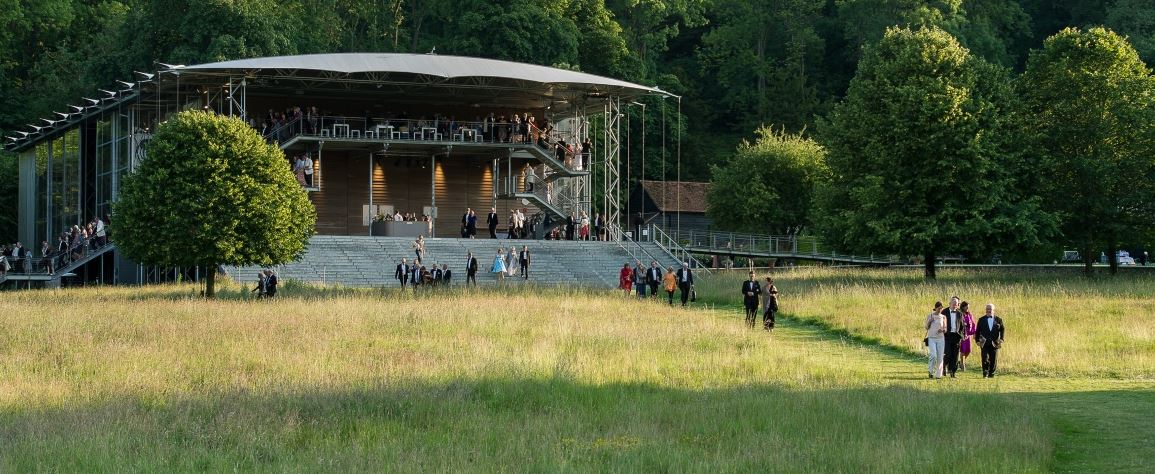 "'But you've only sent one link', and we said, 'But it's Dropbox Business– it's only one link but it's everything you need." Johnny Langridge, Director of Development & Communications, Garsington Opera
Sometimes, something very big can come out of something very little.
As an opera company in Buckinghamshire, Garsington Opera has just ten full time staff.  That's during the quiet season. Come the summer it's very different, because that's when their numbers shoot up, incredibly so, swelling to over 300 staff as they put on spectacular operas – from a field, in the middle of nowhere!
This year, inspired to break the pattern of opera only being accessible to a privileged few, Artistic Director, Douglas Boyd wanted to see his work made available to everyone, totally free of charge.
Through a pioneering partnership, and the sharing of one link to the cloud, Garsington were able to share the performance with tens of thousands of online viewers.
Douglas says, "Excellence and collaboration are at the heart of everything we strive for at Garsington Opera, so we were really excited to make our productions available online for a wider audience."
In preparing for the opera's online launch Johnny told us that initially the production company was confused.  "They said, 'But you've only sent one link' and we said, 'But it's Dropbox Business – it's only one shared link to a folder, but it has everything you need in it'.  From that shared folder link we were able to send all the text that went on the website, all the costume designs and production shots – some huge files were shared via that link – and the video itself was shared via Dropbox."
In another example of old meets new, Garsington also focuses a lot on traditional print marketing – but even then, they use the cloud to facilitate proofs, drafts, updates and concurrent editing.
"We care a lot that opera is accessible to all audiences.  Our office is based out in the sticks and our annual summer performances are completely packed. But we're not just about getting people to come to Garsington Opera in person.  Each year, as part of our Opera for All programme, we go out with a lorry and a big screen to many different locations across the UK to work with community groups and children to just encourage an audience for the arts in general."
"Since making Eugene Onegin available online, in full, and for free, we're really seeing the impact.  In terms of website hits it's been extraordinary and the work has been seen right across the world.  And yet the process of sharing our work with such a huge and varied audience was so simple.  Dropbox Business made it easy and infallible."
So what are you waiting for? Tchaikovsky's Eugene Onegin is only one click away.
Share