Living the Dream with my Bike… And Dropbox Account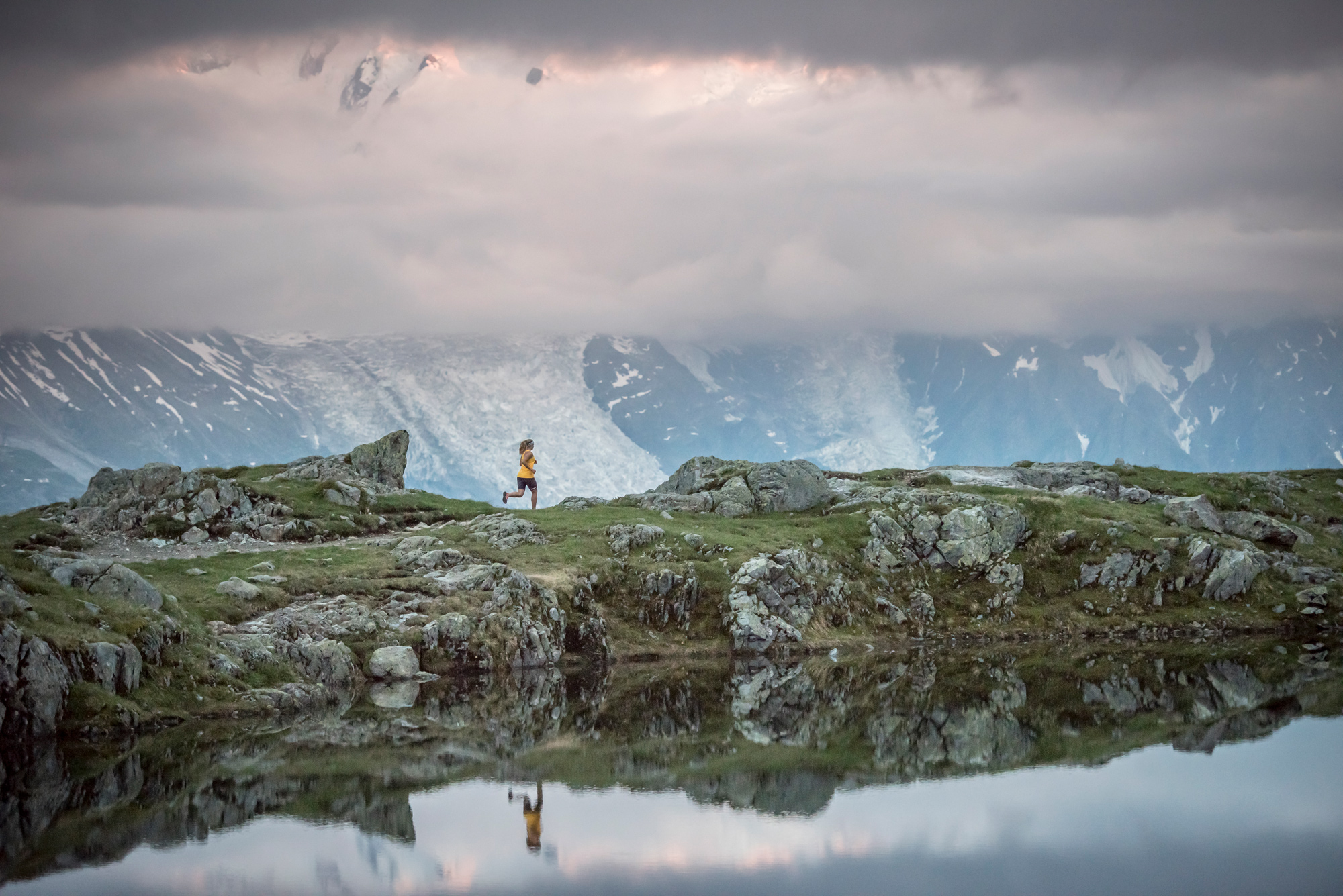 "Dropbox is where I store, create and share stories from my adventures. Without being able to document them and share them, I wouldn't have been able to turn my passion, into my career."  Sophie Radcliffe, Challenge Sophie
Just three years ago Sophie Radcliffe was firmly entrenched in the rat-race.  Managing the commercial division of a tech start-up in London, she had her head down and put everything into her work.
Then in January 2013 something changed, she gave it all up.
Having started adventure sports as a hobby (and gotten pretty good at it) she put her head above the parapet, quit everything, and moved to the Alps (because she'd always wanted to). No plans, no ideas – just a strong feeling that personal courage is the differentiator between an ordinary and an extraordinary life. She was aiming for the latter.
Fast-forward 36 months, was the bold move worth it? We heard about Sophie last month, so we tracked her down, to find out how her passion for adventure sport has now become her day job, how she's using Dropbox to share her adventures with the world, and why the world wants to/should want to listen!
"I spent eight years behind a computer screen dreaming of the life I'd love to live, one day. Adventure taught me that you are stronger than you think and gave me a real drive to do things that made me feel alive. I came to this realisation in November 2012; if I wanted to create a new path, I had to make decisions that were hard and scary.
 I'd been working hard towards a certain projectory at a start-up business, and taking on fitness challenges in my spare time. I'd cycled London to Paris in 24 hours, climbed Mont Blanc, completed an Ironman triathlon and the 3 peaks Cycle Challenge in the UK. I soon realised the challenges were what gave me a true sense of purpose and decided to see if I could do something with this passion that could have a lasting impact on the world.
It got me thinking: what does differentiate us all as people?  Why do some succeed, achieve amazing feats or make the record books?
I believe it comes down to courage.  Courage to stop doing the same thing every day and hoping for change. Courage to try something new, to experiment.  Above all, courage to take that first step.  You need determination, goal-setting and self-belief.  But it's courage that differentiates us.
Once I quit everything (my job and my home), it was a bit of a "now or never" moment, so I went all out.  I took on some challenges no-one had ever attempted before – like the alpine coast to coast.  That's climbing the highest mountains in the Alps then cycling between them, something I never dreamt I'd have been able to achieve.
I covered five times the height of Mount Everest in 32 days.  Cycling, climbing, climbing, cycling, day in and day out.  The thing is, I didn't start out on top of my game.  In London I cycled from my flat in Fulham to Fulham Broadway to get to work. It never occurred to me to cycle across the city to the office.  How could I cycle that far?!
It was a slow process, because I had to start it by getting fit. By finding one challenge, then upping it, I got there.
Of course, it didn't happen overnight, and I came to the realisation that to do what I loved full time, I'd have to make my hobby into a career.  I became a good storyteller, started a blog, won a top blog award and slowly began to gain sponsorship. It turns out my background in a tech company wasn't wasted after all; sharing experiences and telling my story relies heavily on the right technology, understanding marketing and being able to build key relationships.
I soon realised how important it was to get great pictures, to learn how to make films, and to bring my adventures to life with words.  I use my Dropbox account to store and share my experiences with the world. I wouldn't exist, and be able to live my dream, without the content I create. Dropbox acts as the content hub on these adventures for my team, my sponsors' and my followers.
I think the key thing I've learnt through all of this is about the power of the mind.  You might not dream of climbing mountains or competing in Ironman's – trust me it's not everyone's cup of tea – but whatever your dream, it's only the limits of your mind that are holding you back. 
I followed a lot of people who inspired me online and one-day thought "I'm not going to sit behind a screen any more, and live everyone else's version of a normal life."  I wanted to see what my life would look like if I could live my dream.  And that started with the courage to take that first step.
It's not always an easy step to take but there are plenty of initiatives out there to help. I actually set up one myself and am encouraging people to cycle from London to Paris in 24 hours, my favourite challenge in the world. So, if adventure sport is your thing, why not take the first step and sign up here?"
To hear more about Challenge Sophie you can follow her adventures on Twitter, Instagram and Facebook.