Marketing without borders: how to build a remote marketing team that works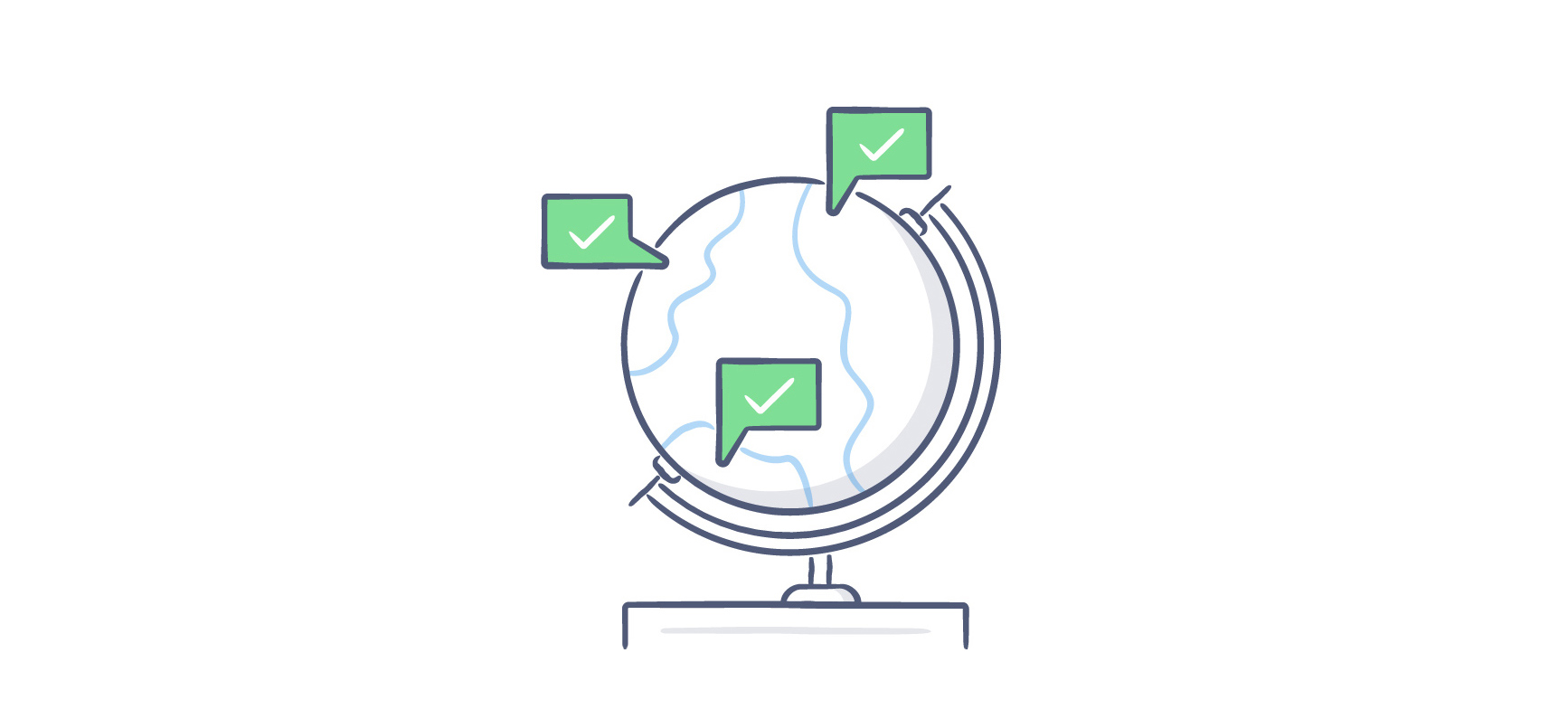 When your Digital Marketing Manager is based in the Paris HQ, your analytics team is in India, and your Freelance Designer works from home one day a week, how do you keep everything on the rails?
It's increasingly common in highly skilled occupations such as marketing to work with a geographically dispersed team. It's not unheard of for entire teams or companies to have no office of their own. The challenge of having a remote marketing team is compounded by the fact that marketing touches all areas of the business – from PR and events to sales and finance – and you need to keep everyone in the loop.
The key is managing your team's communications, culture and technology, so let's take a look at some of the ways you can keep your marketing team in sync.
Group dynamics
Managers of remote marketing team members must do everything possible to remove any sense of detachment that comes from working outside of an office.
The first step is to set aside time each week for an online team catch-up, preferably via video, so that employees get the face-to-face interaction they'd enjoy in an office. Record such meetings, so that anyone uncertain about a marketing timeline or feedback on a creative concept can re-watch proceedings.
But, not everything needs to be formal. Just because marketing team members aren't in the office, doesn't mean they shouldn't be able to discuss ideas and even non-work related matters in a more casual, open forum.
Tips & Tools: Introduce substitutes for the office watercooler or post-work drinks, where bonds between team members are formed. You can do this by creating informal channels on team chat systems such as Slack. This is where employees can discuss the latest marketing industry gossip and even share jokes, GIFs or what they watched last night on Netflix.
For more formal conversations, try video conferencing. Video chats via Google Hangouts provide a quick and easy way to make meetings or conversations with remote workers more personal.
Keep in the loop
When you come out of a marketing strategy meeting in the office, you can walk to the Marketing Manager's desk and give them a quick update on how this affects their next event. Or at least, you can if they're in. Chances are they're at another meeting themselves. Or on an offsite. Or working remotely.
The biggest danger for remote marketing teams is a breakdown in communications. Even though employees may be working on a marketing project in physical isolation, they must feel that they are part of a team – and that means collaborating with everyone, not only management.
Tips & Tools: The flow of information is critical – it's important that team meeting outcomes and action points are shared in a central repository, such as Dropbox Paper, that's available for everyone to see, so that some employees don't feel left out.
But it's not enough to simply provide the platform to support collaboration, take the time to make sure team members are engaged by overseeing the key conversations that inevitably develop via comments on shared documents. And involve yourself in them where appropriate. Make sure people are responding to notifications, and that such platforms are used for collaboration, as well as file storage and sharing.
Stay on message
There is a common misconception that email is dead, or dying. That's wrong, it's just getting harder and harder for marketers to manage it. Head off to a meeting for an hour, spend a few hours on a flight, or even switch off from email for a while to focus on a particular task and you'll return to an inbox full of messages – some important, some not.
It's essential managers don't feed the beast, particularly given that it's tempting to funnel all communication to remote workers through email.
Tips & Tools: Quick updates – simplify notifying everyone that you'll be late back from a meeting, for example – don't need to instigate an email thread. Share the information via tools such as Slack or Dropbox Paper.
Essential updates that are relevant to bigger groups may require an email, but pick and choose the right time to send it. It may not need to be a talking point for everyone at 9am; perhaps send the update towards the end of the day. You don't need to wait until 5pm to actually write it, make use of the Delay Delivery feature in Outlook, or the Send Later feature in Gmail, for example.
If it's a longer message for one person, or a small group, email could be the answer. Or perhaps a video chat is the answer.