Olympic Ceremonies; Delivered Via The Cloud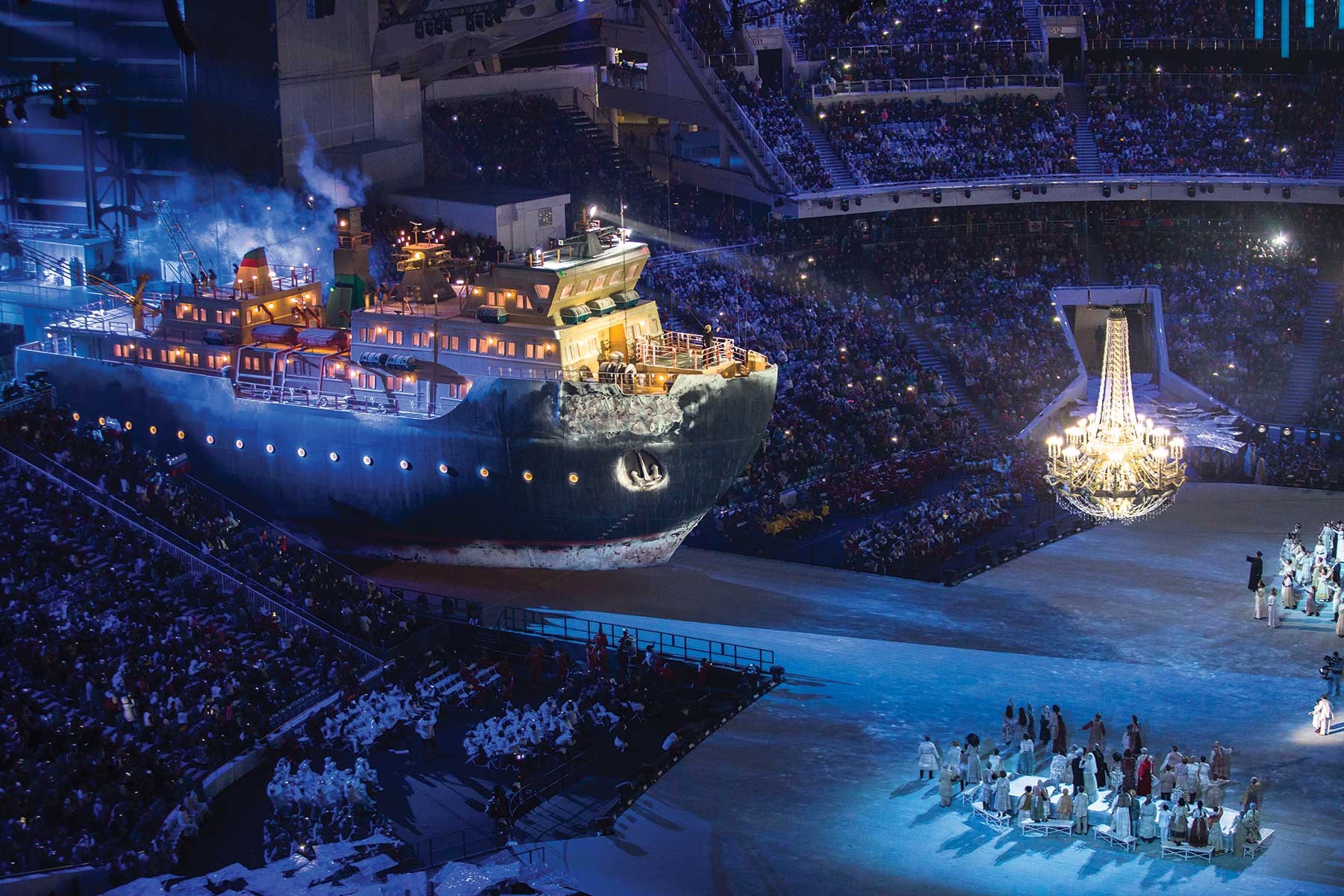 If you go to Balich's website it won't take long to work out what they do.
In their words: "We create shows." Not just any shows either: "Our aim is to achieve excellence."
And today they're busy. Really, really busy.
In fact they are putting on what's likely to be one of the most-watched shows of all time. And much of it's been enabled by the cloud, or to be more specific, by Dropbox Business.
Today, the President of Balich Worldwide Shows (BWS), Marco Balich, is the Executive Producer of the 2016 Olympic Opening Ceremony, produced by CC2016.
Something that'll be seen by almost 3 billion people. All over the world.
We all remember London 2012, and Danny Boyle's 3 hour extravaganza. The show we'll see on our televisions tonight will be, "an all-singing and all-dancing celebration of Brazilian culture"according to Marco. "It will be full of beautiful moments. We want to show how the population can be happy; to convey the joy of the nation, and the joy of life.
But with nearly 3 billion people expected to tune in, what's the driving force behind the show?
Just hours before the big show, Marco was kind enough to spare some time with Drop Everything to explain:
"We create dreams and emotions by producing the most prestigious and unique live shows in the world. Our aim is to achieve excellence and go beyond managing the complexities of production within scheduled deadlines and costs. We create, develop, and produce Olympic Ceremonies, permanent shows, and new ground-breaking formats."
"As we work worldwide, with several production teams working at the same time in different countries, it's crucial for us to be always connected, and to share our files in the fastest and most organised way possible," added Simone Merico, BWS Managing Partner. "We've had some problems specifically working in foreign countries with a low quality internet connection. Order is crucial for our archives and since the files we work on are often strictly confidential, security is also very important to us. So we chose Dropbox Business as the easiest and most effective tool to improve the workflow between our different departments and teams."
The ceremony's due to start at 8pm Brazilian time (12pm – midnight UK time), at the Maracana Stadium in Rio de Janeiro. Rio 2016's closing ceremony, again, with Marco as Executive Producer, will be on August 21st at the same time and in the same venue. Balich Worldwide Shows will also be associate producer of the Tokyo 2020 Olympic Flag Handover.
And according to Marco, they'll be back in the office and working on the next project on the 22nd!
"Even though we have more than 20 years of experience, Balich Worldwide Shows is a startup and like every other company we tried different solutions to satisfy our needs before we chose Dropbox Business. And it's not just used for front-of-house. All our departments use Dropbox Business, from admin to creative. Each of them have their own needs: creatives share large videos and graphic files all-over the world while admin use it to store large numbers of files and scans. Dropbox Business is also an excellent mean to share with clients and suppliers technical design, bid attachments, slideshows, etc. It's fast and safe."
Check out more of Balich WorldWide Show's incredible work here.