Solving problems by ripping up the rule book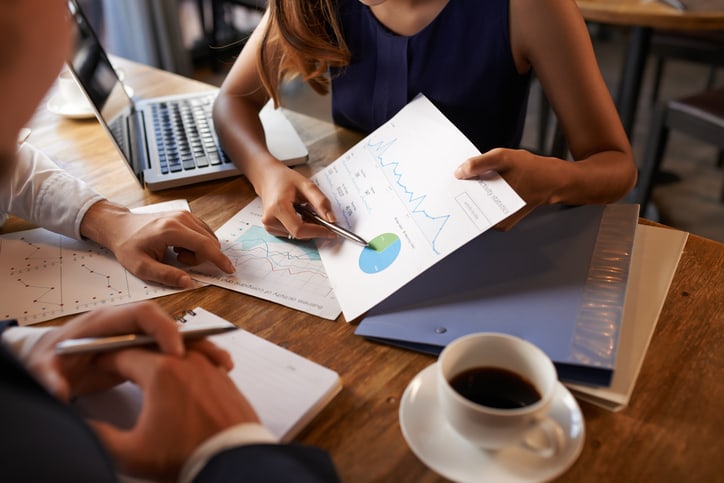 "Create good habits at the beginning," Alison says. "If you do that then it's much easier to keep them going. For example, working from a proper database rather than spreadsheets. If you follow good advice from the start then it's easier to adapt." Those are the words of Alison Edgar, founder of Sales Coaching Solutions and The Entrepreneur's Godmother, two brands set up to help small and growing businesses be more successful.
Earlier last year, Alison won the Francesca Kemp Award for Small Businesses. It is given to the organisation or person that 'contributes the most' to small businesses and the wider small business community across the UK. Her company has also recently been part of Small Business Saturday's campaign 'Small Biz 100', the 100 companies chosen each year to be celebrated for their individual success. We caught up with Alison to find out what is making her successful and what advice she has for others.
"I've been running Sales Coaching Solutions since 2011," Alison says. "I created the Entrepreneur's Godmother brand in 2016 to really zero in and support start-ups and micro businesses." Alison runs her two companies with a team of three employees, offering full training and sales coaching to teams and individuals across the country. "What I have found with small business owners is they are usually ideas people, extremely passionate but they aren't necessarily the best sales people," says Alison. "I realised that in order for them to succeed they would need some guidance, which is exactly what I provide them."
Alison offers her clients three ways of working together, running online courses, workshops and personal coaching. She also provides access to course materials and other documentation beyond the course itself. "It's all about having access to the tools and support you need for now, and the future," says Alison. "We use Dropbox Business to give clients the tools they need and to simplify the task of sharing materials while still controlling access. We simply create a folder for the client and put everything they need in there and send them a link."
"I can remember when someone first explained to me what Dropbox was and what it could do," Alison continues. "It was like someone had ripped up the rule book of what was possible and transformed everything. Everyone needs to be educated in the power of the cloud, it has been totally revolutionary."
Alison has found it easier to work with clients anywhere in the UK and found that she can now work from anywhere, often running the business from her tablet. "When you are the owner of a small business, you find that you are so rarely at your desk," says Alison. "Using Dropbox Business ensures that I am always in touch with what is going on with my business, even when I am out with clients or travelling."
"Primarily we use it for file transfer," explains Alison. "Instead of sending actual files via email, we send and share links to attachments, graphics, videos and collateral. It saves people time and inbox space, and means that we can still edit or update files post sending. It has helped us with processes and it integrates with other tools like Slack and Microsoft Office that we use to improve the way we work and the level of collaboration. What I talk about with clients is the importance of technology and how the right tools can give you an edge. It would be remiss of me to then not follow my own advice."
If you are a small or growing business and want to find out more about Dropbox Business, head over to our SMB hub here.