Solving the world's energy problem, in the cloud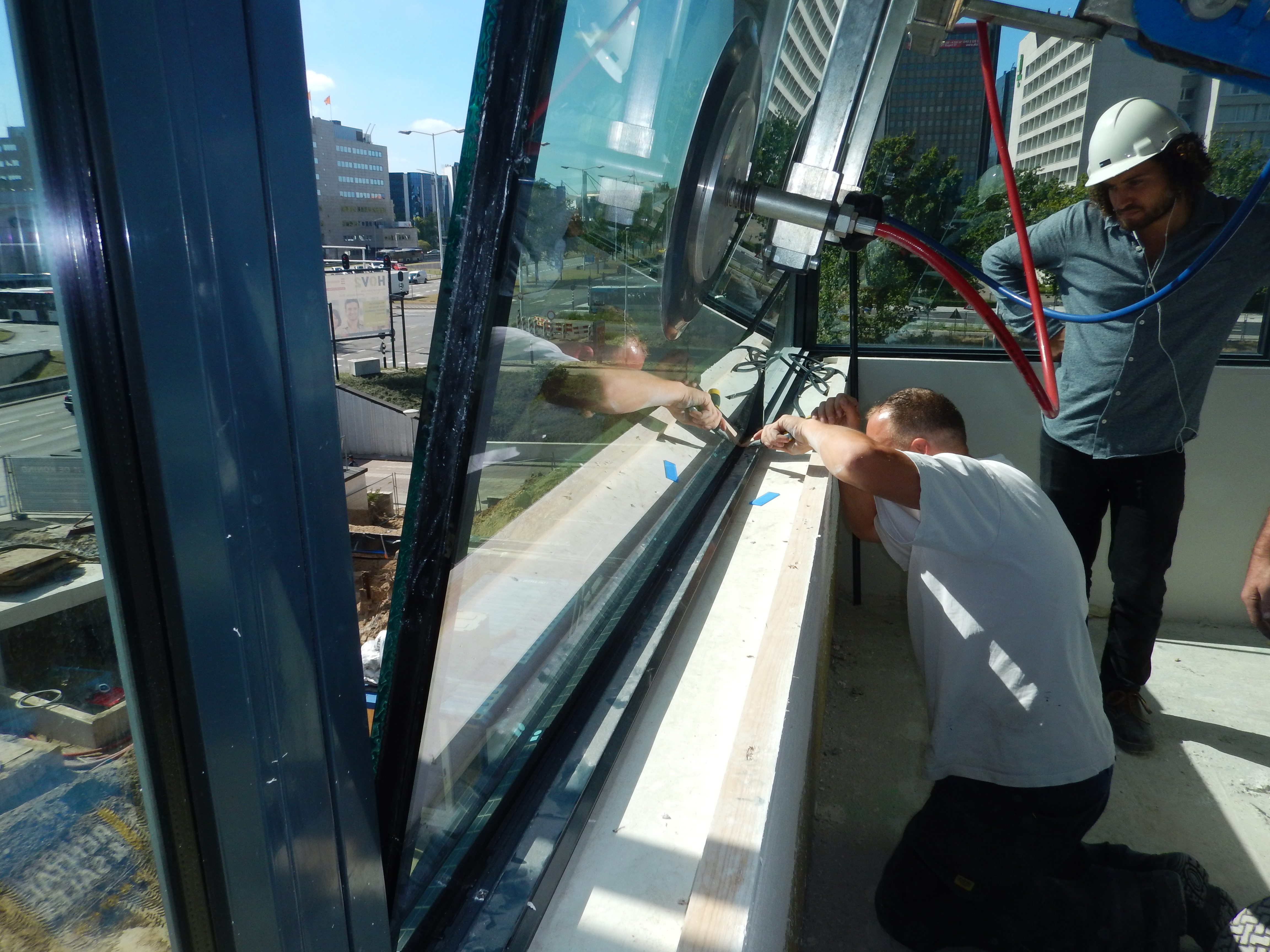 Imagine the sun streaming in your office windows.  Now imagine if the sun's energy was being collected as it passed through the glass, and stored, to power your business – now matter how big, or how small your company was.
Cue Dropbox Business customer PHYSEE, who've built their business on this inspirational concept.  A small group of physicists have created the PowerWindow, and are now marketing it as a solution to the world's energy problem.
As a fast-moving start up gaining lots of media attention in the Netherlands. PHYSEE soon needed to upgrade its collaboration platform to support the business as it grew.
Thijmen de Vries says, "We've always been a very agile business and although we wanted to continue growing with that start up mentality, it was time to base ourselves on a professional platform.  We needed a solution that was reliable, secure and fast.  Dropbox Business gave us all that."
Like most digital companies, PHYSEE needed its content to be available on every device and from any location, so flexibility was a big factor.
"Our growing customer base needed to be served as quickly as possible so we wanted one central place to organise our folders and give access to employees across all departments."
The problem Thijmen says, which is shared by many SMBs, was the need to scale the business – as our customer and employee base grew – whilst still maintaining an agile, entrepreneurial mentality.
"We've found the Dropbox Business experience calm and reassuring – we can access all of our documents from anywhere, at any time, and that breeds a sense of peace and confidence in the technology. Now our team use Dropbox for the production and assembly of windows, to send clear instructions to manufacturers, and to collaborate on the evolving design.  We can see who's been working on what document through shared folders, and thanks to Dropbox's sync technology we can ensure we're always accessing the most up to date file version."
When asked his advice for other SMBs in a similar position Thijmen says: "I would say to other small businesses looking for a platform for growth: Dropbox Business presents a huge opportunity for growth and scaling up your business. If you put great technology at the heart of what you're already doing well, you'll futureproof your organisation for whatever comes next."
Learn more about the PowerWindow on the PHYSEE website.