Succeeding with Cultural Change: how Dropbox helps Amaechi deliver success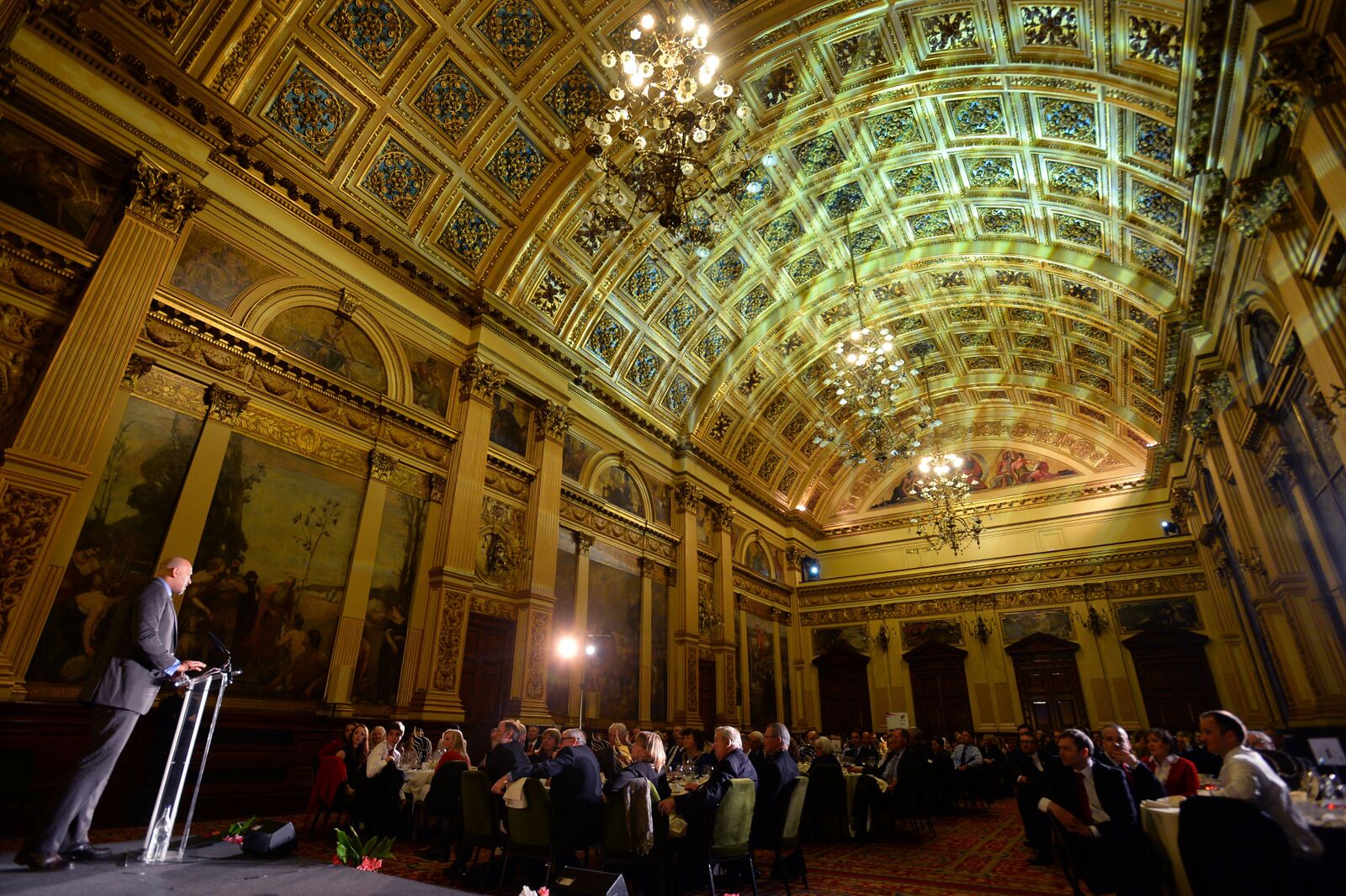 "Optimising workplace culture is a 21st-century performance prerogative. Leaders are custodians of organisational culture and the tone they create can radically impact the performance of the organisation as a whole. Changing your culture or going through corporate transformation can irrevocably change the dynamics of your business. You need to choose the right tools and give your people the right skills to make sure that change is meaningful and sustainable."
Chris Garrison, Director and Chief Problem Solver, Amaechi Performance
Whether you work for a bustling multinational enterprise or a disruptive start-up, the working culture and relationships with your colleagues matter. Our relationships at work can have an impact on job satisfaction, employee turnover, morale, and even our quality of life. They're also vital for teamwork. If you respect and understand the other people in your team you will value their opinions and take the time to consider them. That makes for a more effective, positive, and happy workplace.
But, as we all know too well, as leaders it isn't easy to create harmonious teams, particularly when you are confronted with big organisational changes. We spoke to Chris Garrison, Director and Chief Problem Solver at Amaechi Performance, a psychological advisory firm helping businesses change their culture and train their leaders. In this interview she tells us how she and her team are enabling businesses to solve the 'team challenge', and how Dropbox is helping make it all happen.
"We are typically engaged when a business has a desire to change their culture," says Chris. "Leaders in many organisations have created a transactional workplace that can lead to a toxic work culture that damages performance. The fix may be to improve leadership skills, teamwork and collaboration or understand the value of a more cognitively diverse and inclusive workplace. Many leaders recognise the need to make a change but aren't sure of the best way to go about it."
Taking the right first step in any transformation project, whether its culture or technology, is critical for its success. "When working with our clients our first step is to conduct a full organisational diagnostic," explains Chris. "We examine performance appraisals, engagement surveys and conduct cognitive interviews. We need to understand exactly what is happening from the leadership group, all the way down." Once all the information is collated, Chris and the APS team conduct thorough analysis and produce a report of insights and recommendations.
"It could be that we suggest a full leadership development program or a smaller leadership workshop for example," says Chris. "What we often find is that technically adept people are promoted to leadership and then not given the support needed to develop the right skills to lead others. It's definitely a fixable challenge if people are given the tools they need to develop as individuals and team leaders."
Working with multiple clients, helping develop culture strategy and targeted leadership programs is complex work, involving careful planning and thoughtful preparation. "At any one time we could be helping several businesses deliver tailored training programmes to coach them through specific challenges," explains Chris. "We need to ensure that we work collaboratively and stay on top of each project. We use Dropbox Business and Dropbox Paper to help us stay connected even when we are geographically separated. We take notes in Dropbox Paper, work with clients from shared folders and use Showcase to deliver insight reports and information about our services to prospective clients."
"Many of our insight papers, diagnostic reports and documents that describe our services are used together for clients and prospective clients," says Chris. "We were stuck between sending large files in emails and trying to figure out a way we could host those documents on our website behind a wall so that it didn't give away too much of our intellectual property. Showcase was an absolute revelation when it was launched. It instantly eliminated two challenges that were impacting our work by allowing us to provide large amounts of information in one place with a single link."
As well as helping solve logistical problems and ensuring that the teams stay in sync, Dropbox is enabling Amaechi Performance to work collaboratively with clients to create the perfect program. "We've been able to shorten the communication, planning and delivery times on projects through working together in the cloud," explains Chris. "We can gather feedback directly in Dropbox Paper, tag and allocate tasks and keep everyone moving in the same direction. It has also allowed us to work from anywhere, which is important considering how often we find ourselves working in our client's offices. One of us can be updating a note in Paper in real time while we're with a client and people back in our office can seamlessly monitor and contribute to the work being done."
"Dropbox Paper has become our go-to tool for meetings and note taking due to its versatility and how easy it fosters collaboration," continues Chris. "We can add documents into it, have multiple people writing at the same time and it was incredibly to start using from a UI standpoint."
APS has helped thousands of business leaders who run some of the biggest brands on the planet to inspire their teams and drive successful cultural change. In the challenging work of helping organisations solve intractable people problems, having the right tools is something Chris says makes their work substantially easier!
For more stories of how Dropbox is helping businesses achieve amazing things, head here.
SaveSave
SaveSave
SaveSave
SaveSave