How technology can expand creative horizons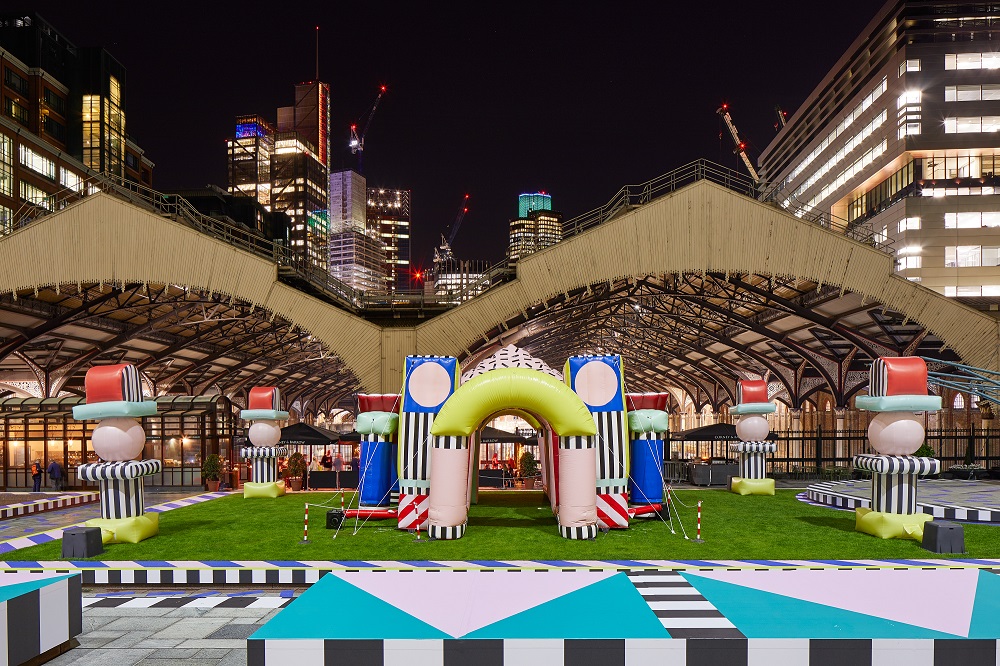 "Working with others is always more creative than working alone and technology opens doors to a whole new creative horizon," Camille Walala, Artist.
You might think technology and art operate at opposite ends of the spectrum.  But after reading this, you might be surprised that they don't. Technology has embedded itself into every aspect of life – and that's just as true for creative industries too.
As the prestigious London Design Festival 2017 kicks off, we caught up with artist Camille Walala. She's responsible for one of the headline installations – a huge 10msq colourful "architectural landscape" in Exchange Square, Broadgate. Constructed of vinyl, PVC and high strength nylon, "Villa Walala" is intended to be a playful distraction in the heart of London's business district.
Looking like a child's soft textured building-block castle, and decorated in tutti-frutti colours, Villa Walala is on show for a week during London Design Festival. Its creator, Camille, told us, "I wanted to create something that would make people smile. It's a very busy area and I hope people will react and be surprised by the sheer unexpectedness of it. People can wander round the villa, and inside you can sit in deck chairs to watch the world go by. I hope it will become a talking point in quite a corporate area of the city."
Having established her studio in 2009 around textile work, this is quite an achievement for Camille, and one she couldn't have imagined of achieving nine years ago.  What's interesting she says is "how collaboration and new technology has taken me from pen and paper, small-scale textile designs, to huge 3D installations like Villa Walala in such a short space of time."
Although not considering herself 'tech savvy', Camille realised early on the opportunity technology gave her to collaborate with other designers on projects:
"Often I have a creative idea, but not the technical know-how to bring that idea to life – so I need to collaborate with others to express my creativity. With this project and WalalaxPlay – an interactive 3D maze exhibition at the Now Gallery – I worked with a design architect to create the three-dimensional models. So, I rely heavily on collaboration but I'm finding that, in itself is also enhancing my creativity. Working with others is always more creative than working alone and technology opens doors to a whole new creative horizon."
As an early adopter of collaboration tools like Dropbox, Camille believes technology can provide an avenue for greater creative freedom: "I love Dropbox because I rely on it so much.  For someone like me who doesn't find technology easy, it's so simple to use. Any technology that makes my life easier – organising my files and contacts, whilst letting me collaborate with designers, printers and artists – helps me get back more time to focus on being creative."
And when it comes to what's next for Camille she admits she's using technology to expand her repertoire.  She says: "by using design programmes, you know you can work, rework and enhance a design without constantly having to scrap it and start again.  There's a great creative freedom in that."
The Villa Walala installation can be found in Exchange Square, Broadgate from Saturday 16 September, to find out more click here. Or, to find out how other companies are using technology to be creative, click here.