Telling the Ugly truth: how to rebrand in a millennial-market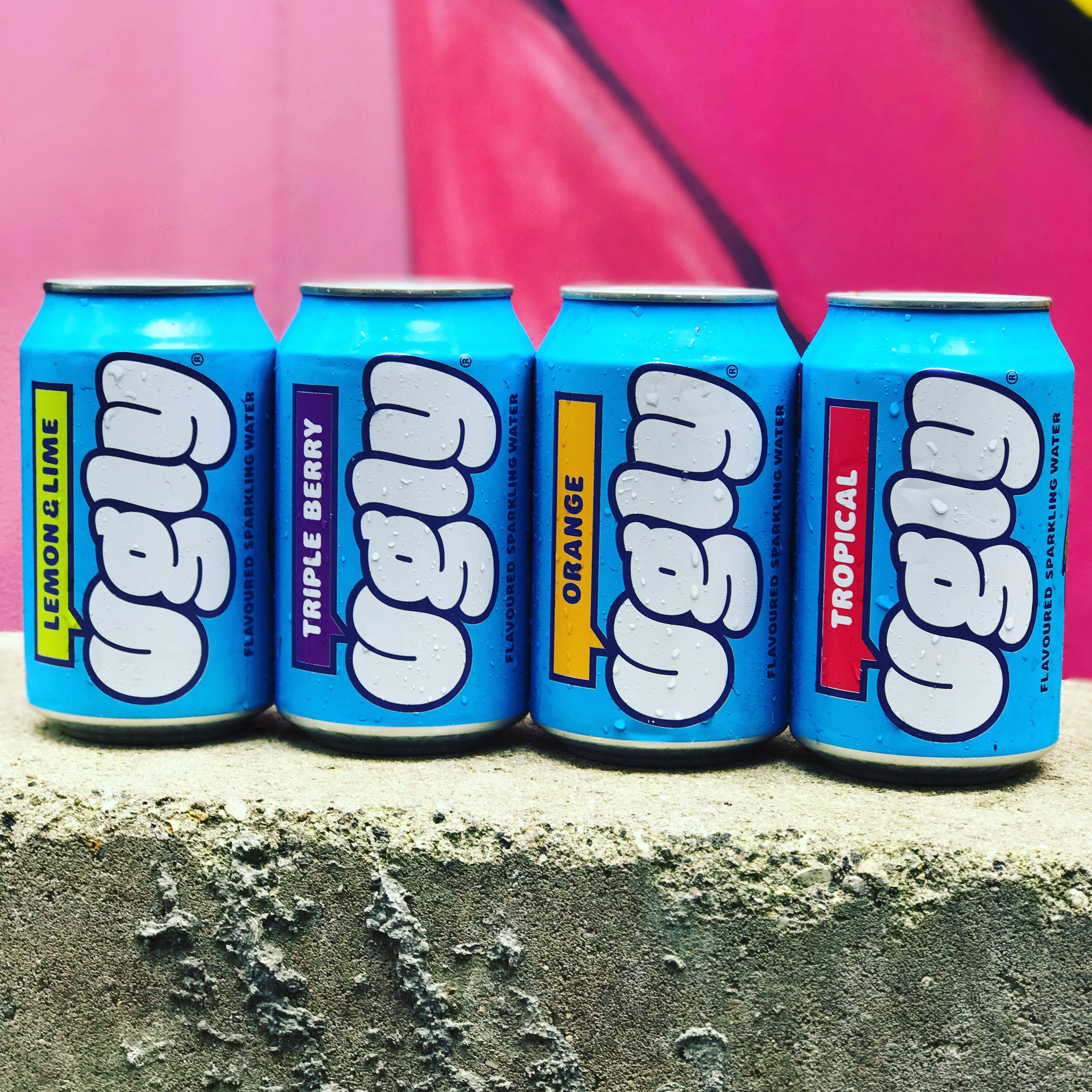 "Consumers want authentic brands and stories. Be comfortable in who you are as a brand and the creativity will follow."  Hugh Thomas, Co-CEO & Co-Founder, Ugly Drinks
During last year's Small Business Saturday, we went behind the scenes with Ugly Drinks to find out the secret to their success. Since then, Ugly has gone from strength to strength and has recently undergone a huge rebrand in just three months.
We caught up with Co-CEO and Co-Founder Hugh Thomas to find out the motivation behind the massive project, he explained it was all about telling the Ugly truth: "Ugly as a concept has been around since 2013. But earlier this year we thought it was the right time to put meat on the bones and really flesh out what we stand for," Hugh says. "We are seeing a trend in the marketplace where consumers question the ingredients of what they eat and drink, yet they still want the fizzy-drink, cold can moment. The rebrand was in part to appeal to that, but to also define who we are as a company."
This meant a creative overhaul of everything; from the drinks packaging, to the website, to email signatures and social media profiles. All completed in three months and all to go live at the same time.
Define the 'why'
So where to begin? Hugh explains its starts with the 'why': "We partnered with iconic London branding agency Jones Knowles Ritchie (JKR) which first helped us define what it is we actually stand for. You have brands out there based on unrealistic promises, and those that are completely health-led. We wanted to be neither. We wanted to rebel in a positive way," says Hugh. "So, we started with why we are who we are – then that defined everything else."
And when the brief went in, it couldn't have been during a more politically turbulent time. The UK was about to trigger Article 50 for Brexit, the U.S elections were taking place, and the world was left asking questions: "During this time, we were reminded of George Orwell's quote from "1984" which said, "There was truth and there was untruth, and if you clung to the truth even against the whole world, you were not mad,"" says Hugh. "Our team of six at Ugly is a company made up of millennials, so this was a time full of questions, doubts and curiosity for us. And if we felt that way, our consumers did too. So, in a world of fizzy drinks promising lies, we wanted to stand for the Ugly truth."
Using Dropbox to inspire creativity through trust and collaboration
Forming a new brand requires copious amounts of creativity, whether a company is starting new, or redefining themselves, so it's understandable that some rebrands get pushed back, and stalled. That's why for Hugh, trust between his team and JKR was important: "We trusted JKR and were willing to be pushed outside our comfort zones," Hugh explains. "By allowing that and exposing us to things we weren't totally comfortable with, it made it exciting and took us into a space a lot of companies might not venture to."
With time constraints a concern, the Ugly team needed to be fully connected with JKR to ensure content could be easily accessed, reviewed, edited and shared. For Hugh personally, it was vital he had a tool to capture feedback on design ideas fast, and was able to share in real time with JKR: "Our new branding had to represent us as a complete company, so I wanted to get feedback from people of all levels. But this meant trying to capture feedback from several people in a very short amount of time," says Hugh.
For Ugly, sticking to the rebrand timeline was particularly important: "Dropbox Business was a huge asset to us throughout the entire process. The sheer volume of work was so big, but Dropbox meant I could share as many large files as I needed to team members across the world to capture that feedback quickly," explains Hugh. "Before Dropbox we would use email and lose track of the latest versions to edit, or emails would accidentally get deleted. But with Dropbox Business it's all backed up. Its little things like this that all add up when you're doing a branding project."
The element of surprise
As a marketer, Hugh is a big believer that creating buzz and social hype is the best way of maximising brand impact. This meant keeping the project a secret until launch was crucial. Everything in the company was being rebranded and it was to go live the same day of the announcement. Any leaks would have lessened the impact, so trust and controllability were vital: "It was like Fort Knox! There were no sneak peaks or previews, and less than ten people were involved up until launch day. So, we made the Dropbox folders only accessible to 3-4 people who were able to share them, but we were very trusting in who they shared them with," said Hugh. "This meant we were confident that we had control over who was seeing what content. We could keep the right things in the right places."
Scaling a SMB
The goal of Ugly's rebrand was to disrupt an industry that Hugh believes has been doing the wrong thing for a long time. He believes millennials don't want unhealthy, sugary fizzy drinks promoting falsehoods anymore. Instead, they want the Ugly truth: "The truth we are telling is what's on the can. We are not promising to make you more beautiful, happy, run faster. The Ugly truth is we are 100% natural fruit flavoured sparkling water. No sugar, no sweeteners, no calories and nothing artificial. Take it or leave it."
And it seems consumers are indeed taking it. Hugh and the team are calling this a 'global rebrand' and are already planning a 2018 launch in New York. When we asked Hugh what his advice for other SMBs looking to undertake a rebrand was, he said it's all about understanding why you exist: "Visuals and packaging need to be secondary considerations. First, understand who you are, what you stand for, where you want to get to and how you're going to change the world. What's your DNA? That needs to underpin everything. Consumers want authentic brands and stories. Be comfortable in who you are as a brand and the creativity will follow."
To go behind the scenes with Ugly,  you can follow Ugly's journey on Twitter, Facebook and Instagram.