Top tips for improving small business culture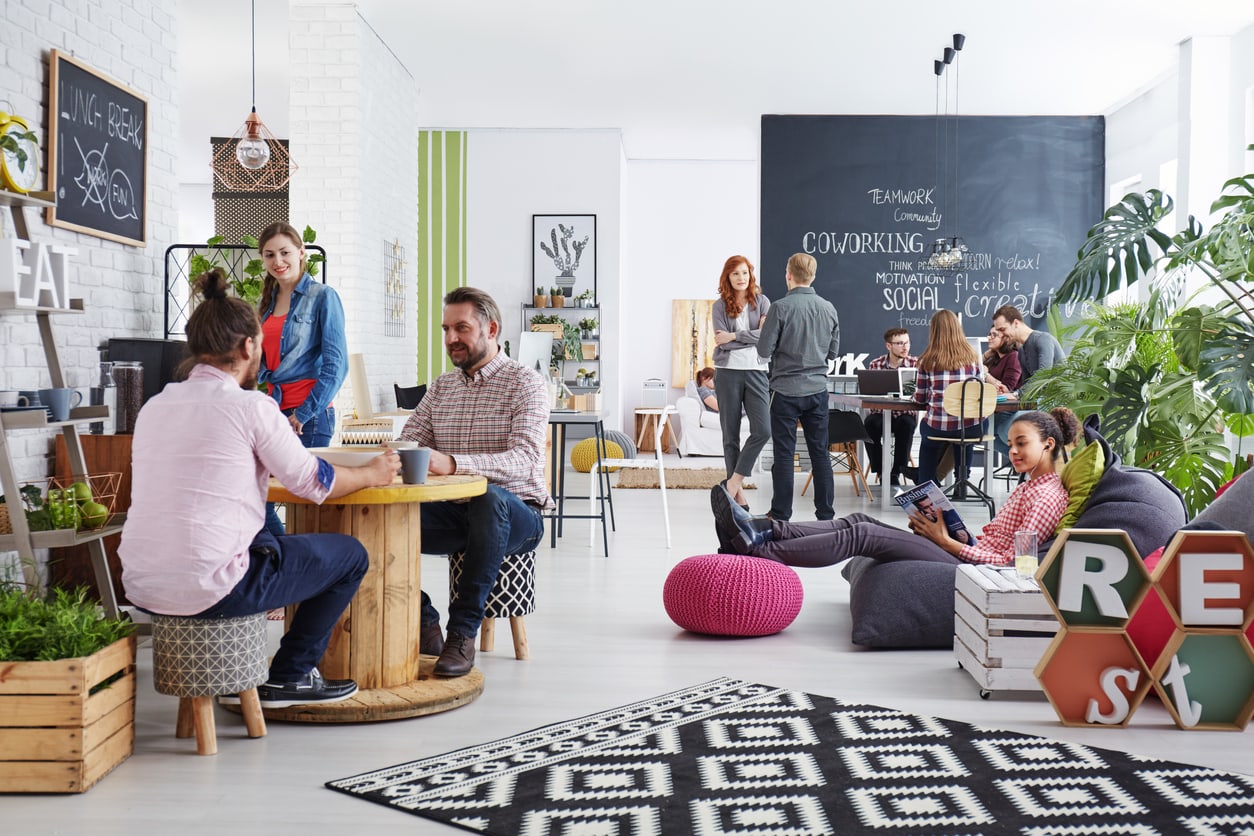 We want to understand our small business customers; how they work, and how we can make work life easier for them as they grow. That's why we recently sat down with 10 customers to talk about their small businesses. They shared their challenges, opportunities and the passion that led them to start up a business in the first place.
For most, the motive was clear: a business born out of passion for a hobby, creative concept, or industry. And, equally as important, a business born out of a need (mainly for sanities sake) to avoid the internal roadblocks of many large organisations.
So, we were surprised to hear from Toni Horn, Co-Founder of MBJ that as 'creatures of habit' he and others had 'started running into the same business issues they were trying to run away from'. The rigid 9-5 environment, the insistent need to be in the office, and the meetings for meetings sake!
The difference though, is that these business owners had the passion, agility and know-how to stop these time-sinking habits in their tracks, before they became embedded in their company's business culture. Here, we've pulled together their top tips for creating an office culture that employees love:
1) Trust employees to work the way they want: Having grown MBJ, a Website as a Service business very quickly, Co-Founders Toni Horn and Julian Baladurage noticed employees were most creative when just back from holiday. Toni says: "We decided to implement a complete remote working model and as a result we've seen a huge uptake in creativity. People can go to the beach in the morning and do their work in the evening, if that's what they want to do. Everyone has a Dropbox Business account and that's been a huge help in enabling people to log in and out of our shared workspaces wherever they are."
2) Build in time for creative thought: Jon Barrenechea, Deputy Director of Marketing at Picturehouse Cinemas – a cinema known for its unique architectural venues – believes teams should be given designated time for creative thinking: "When you hand employees work you stop them being creative. For this reason, it's important to schedule in time for creativity. We have a Friday afternoon creativity session; we all step away from our desk, write things on boards, and learn from each other's ideas. We then agree on the best ideas and make them happen."
3) Create central workspaces: For Matthew Quinn, Creative Director of Four Zero One, a central workspace is key for internal collaboration: "We want our designers, who are creative people, not to be constrained by processes and admin. By giving them access to central workspaces which house all the content they need for projects, we get the most from them. They, the team and I can go into any project (at any time), pull the relevant files, and make changes. This type of central workplace really helps save time and improves the creative process."
To find out more tips from our small business customers, and learn best practice from other small business, check out our SMB hub here.