The University That's Migrating EVERYTHING To The Cloud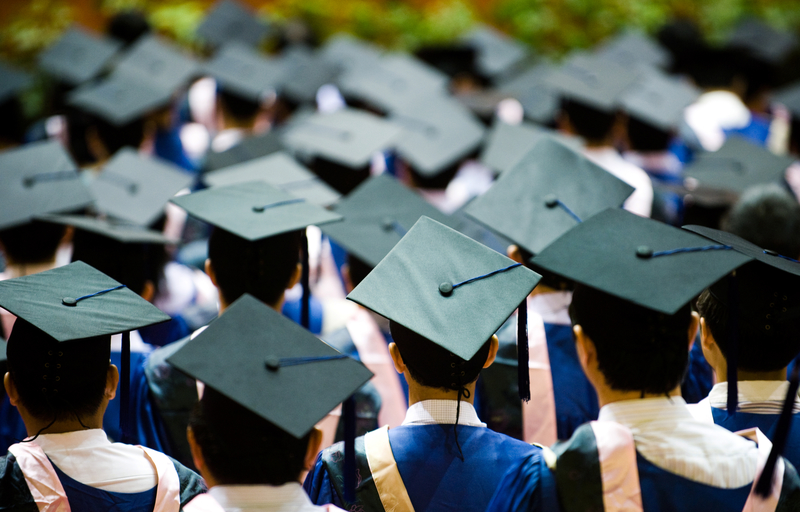 In a recent interview with Drop Everything, the University of West London's IT Director, Adrian Ellison told us that in his experience: "Students are always two steps ahead of what I'm tying to do. They will always find the best online resource to do what they want to do."
The words of Adrian, who's known and respected for driving digital innovation within education, were more tongue-in-cheek than anything else, but it made us wonder just how university IT leaders can stay ahead, or at least at the same pace, of the millennials.
Our search for answers took us overseas, to the University College of Northern Denmark. A university showing impressive progressive thinking; in fact, they're currently mid-way through a strategy to migrate all services to the cloud.
With satisfaction scores from students on core functions going down, the IT department faced a perfect storm: the need to maintain better quality services, whilst increasing flexibility and reducing costs. But a digital transformation project – which transported all services to the cloud – challenged the very core functionality of the IT department.
CIO Rene Storgaard Madsen tells Drop Everything how he's worked to change the whole culture of IT at the University College of Northern Denmark.
Tell us about your project.
"About 18 months ago, we changed our core IT strategy from an on-premise investment to a project which migrated all operations to the cloud. In a year's time we are on track to have completed total migration to the cloud and will be able to shut down the internal datacentre. In doing this, we have become one of the first Universities in Denmark, and I believe one of the first in the world, to become completely cloud based."
What was the impetus for change?
"We were facing increasing dissatisfaction in our core IT operations yet at the same time we needed flexibility to be able to focus on new business needs. Every time we had a new project or idea from an IT perspective, we ended up having to refocus on 'core operations' and 'IT support' rather than developing the existing IT experience and infrastructure. We began to feel we had a split personality in our IT management and approach; we realised we needed to re-orientate our focus entirely if we wanted our University to be ripe for digital change.
What's interesting is that we ended up in a paradox which is familiar to many CIOs. Many IT departments are unhealthily dependent on specific technology or systems – outdated legacy systems if you will – which is not a good place for collaboration and innovation. Something had to give…"
When did you realise the time for change was now?
"We realised how difficult the situation was when customer satisfaction surveys showed that despite increasing the time we spent maintaining our core services, staff and students told us they still weren't happy.
The knock on effect of failing to provide a good standard of core services is reputation. In Denmark, education is free so there's no financial competition between institutions. As a result, service levels become a differentiating factor and, at the time, we weren't fairing well."
What were the key elements in your strategy for migration?
"We already had the diminishing quality of our service as a big driver and we then looked to solve other challenges. Resources were the next key concern. In creating and maintaining an on-premise datacentre we'd invested a lot of money in hardware which ties up our freedom to spend on new services and innovation.
In order to regain control, we needed economic flexibility once more – to release money from the server room and put it into cloud based user services, where the market is freer and more innovative. Flexibility to invest where we needed was key to becoming more progressive. And what's more, flexibility and reliability go hand in hand, because without being sure of the basics, you just can't experiment."
What immediate benefits did you expect to see from the cloud?
"A reduction in costs. We had two people running our datacentre and in order to do this competently, they needed highly specialised skills. It became very costly to continue to provide the development and learning opportunities they needed to keep up with the demands of the job and ironically, the better skilled they became, the greater risk they'd be headhunted."
Read our education ebook to find out how Dropbox fuels innovation
Download now
How did you convince Lecturers and Deans that going 100% cloud was the best solution?
"In the end it became clear that so few people running a failing critical platform was a major operational risk so this made a rapid case for change. If you don't have such an impetus, it can be easy to be conservative and stick with what you know, but in my opinion, it's a major risk to remain static.
And whilst security is often quoted as a barrier to cloud based services, I think the opposite. We've moved everything out, and migrated to vendor services which have security levels completely beyond our own means. The security we were capable of in-house is old news to cloud vendors, and their offering is only getting better and better.
So those two facts were key to getting buy in from the business, and using an external consultant to help us create the strategy was hugely helpful in the sense that it ensured our situation was considered objectively, that internal comms were smoother and that we knew we had expert help on our side."