Why the future of education technology is in the cloud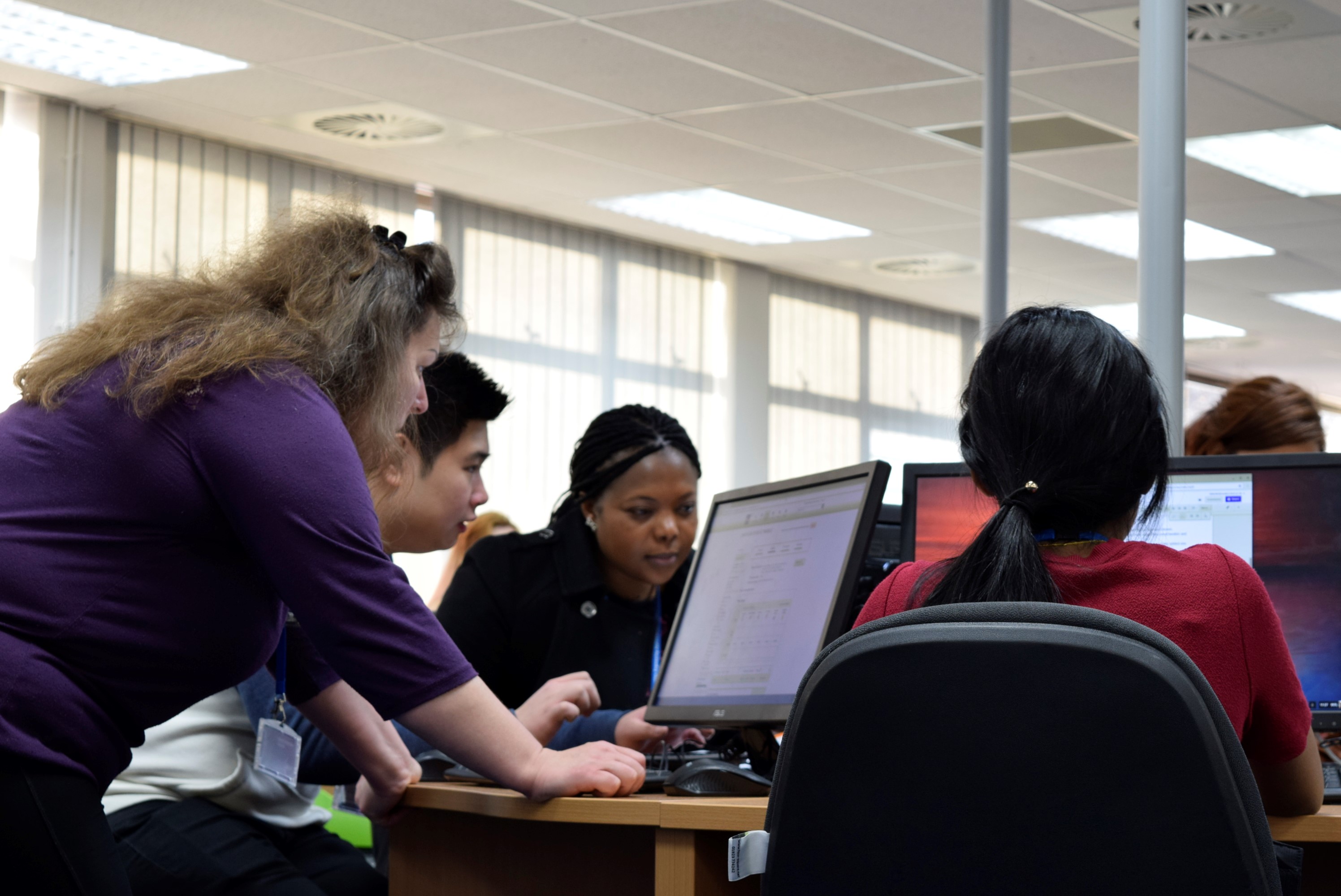 A few short years ago, a survey in UK primary and secondary schools found two thirds (68%) of teachers were concerned that students had a better understanding of computing than they did. Fast forward to today and we're asking has the education technology gap closed?
Digital Innovation Specialist, and teacher at Basingstoke College of Technology (recent winners of a TES FE award for outstanding use of technology for improving teaching, learning and assessment), Scott Hayden, would argue that the gap still very much exists and the solution lies in collaboration and cloud. In fact, according to him, the acceleration of digital tools has put even more pressure on teachers. And, having spent 10 years teaching students about Creative Arts and Technology, Scott's been responsible for a bit of a revolution in education technology.
Scott told us he realised very quickly when teaching his own students that most of them knew more about technology than he did. Enlightened by this, he developed a process to work with nominated students to bridge the knowledge gap – something he thinks other schools should be doing as a matter of course. With budgets tight and education technology falling behind, students offer a unique opportunity to teach teachers about how they want to learn.
Identifying the technology challenge in education
"The main challenge schools are facing when it comes to digital is staff education.  Teachers are overworked, underpaid and stressed already.  For the first time, our students know more than we do when it comes to digital."
While some would view this as a threat – Scott saw it as an opportunity to close the digital skills gap. Scott decided to enlist the help of students to enable teachers to close the digital education gap. A move that has seen him recognised by Ofsted.
He picked a team of "digital leaders" from the student body, to help teachers learn more about the digital tools students are using at home, and how these can be used in the classroom.
Applying an unusual solution
"My digital leaders are like my Trojan horses. Disseminating information much more quickly and effectively than I can.  It's been interesting to see how the teachers open up to the students much more easily than they do to their peers.  To admit a lack of knowledge to another staff member is like admitting failure or appearing unable to cope – but to work with their own pupils to get a better insight into their world is much more productive and rewarding, for both teachers and students."
The results
As a result, teaching has been transformed across Further Education at Basingstoke College of Technology.  Students are now using the cloud every day as part of their learning experience –  collaborating on documents, accessing work on the move, at times of their choosing.
Scott says, "It's totally changed the work ethic amongst our student body. They like the responsibility of taking ownership of how they work.  It's the same concept as flexible working in business – treat someone like an adult, and they'll behave like one. I can see students, accessing, collaborating on, and creating documents on the cloud – well outside of class times.  By working in the way that they want we see excitement and passion and dedication every day."
Increasing knowledge and understanding of cloud tools amongst staff
"Schools need to harness the expertise in their own student body and teachers need to show the humility to learn from pupils.  Cloud tools can improve teaching for teachers, learning for learners and save money from budgets all at the same time."
It comes down to the fact that students are using collaborative tools all the time in their own lives and Scott believes it's a fundamental dereliction of duty not to help them use it responsibly and effectively.  How else can we adequately prepare the next generation for the workplace of the future?
"Staff need to learn alongside students how to use mobile devices to collaborate, build communication, and problem-solve in the classroom. This will enable on-demand, bespoke learning that makes teaching easier, and builds more engaging lessons that prepare students for the digital workplace."
To find out more about education technology, and how it's improving learning for students, click here. Or, to follow the work Scott is doing in the education sector connect with him on LinkedIn here, or follow him on Twitter here.