Why your employees are the secret to IT success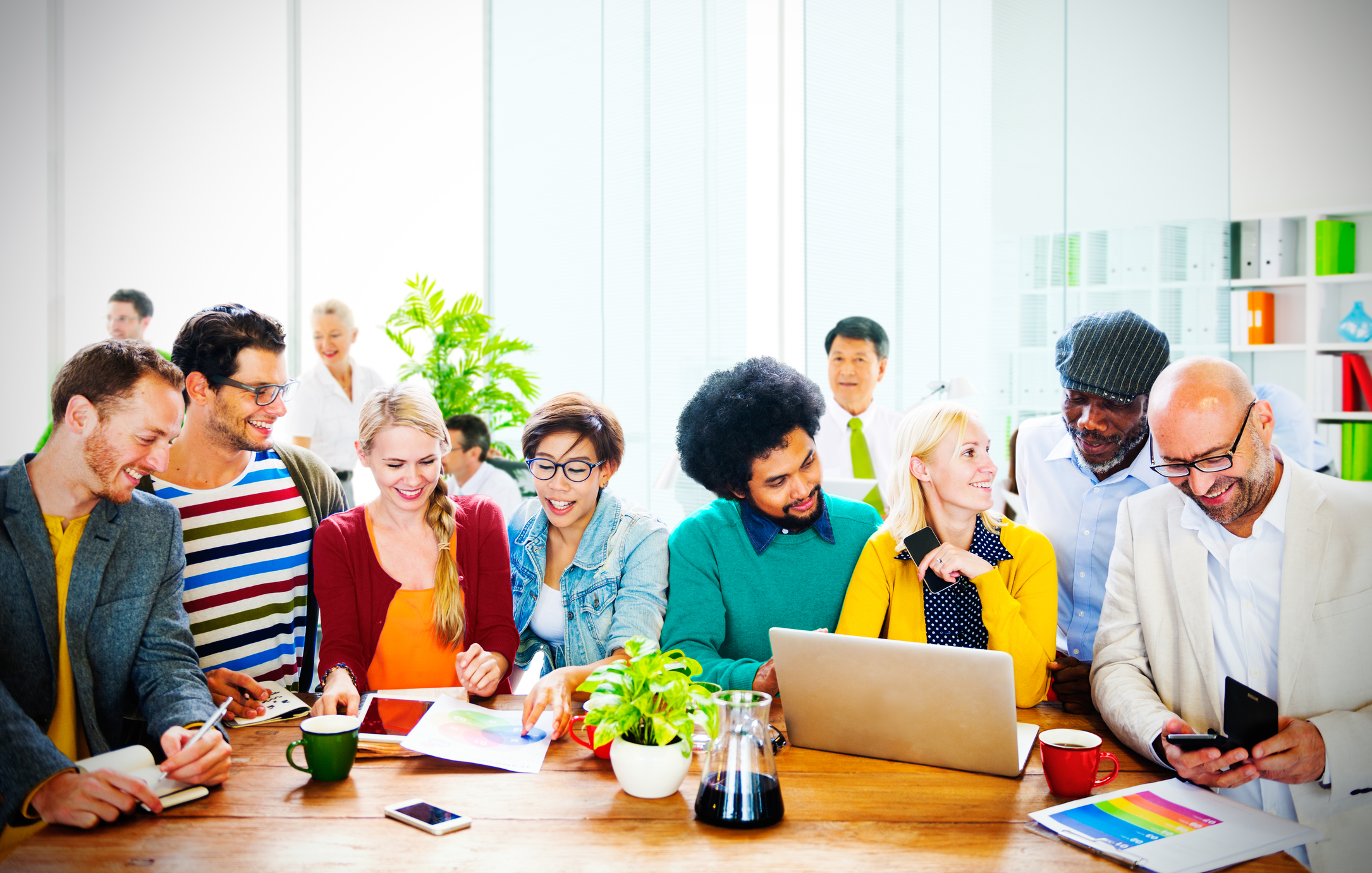 The chances are you've got a big change in new technology on your mind.
Whether it's something you're implementing right now, or the next big idea, CIOs and IT teams are investing millions into new systems each year – and the goal is always boosting efficiency to improve that bottom line. Yet, as every CIO knows – without employee buy-in, it's difficult to prove a clear ROI.
The role of IT nowadays is changing – much of the job is consumed with educating and persuading employees to give new tech a try. Explaining why a new project is being rolled out, and demonstrating its use and effectiveness is essential to its success. So how can you get that essential buy in to help prove ROI from your IT investment?
We contacted Dr Chris Brauer, Director of Innovation at Goldsmiths, University of London to find out. In this piece he addresses the issue of communication: from IT to employee, and provides his top tips on investing in a bottom up approach to IT adoption inside your business.
The new technology challenge
Fear of the unknown, and of the future, is the biggest barrier facing organisations Dr Brauer says. You might be hearing it within your teams: general conversation around new technology in which people are both fearing – and assuming – that automation and software is replacing human tasks.
At the same time, you may have the challenge of the "frozen employee": those that are very fixed in their ways and resistant to technology. The key here, Dr Brauer says is for IT to win the hearts and minds of employees with a cultural change in the organisation. People can generally be swept along with a social movement – employees either embrace it, or leave.
With such challenges residing themselves inside the majority of organisations Dr Brauer has four tried and tested methods for getting employee buy in – and high adoption rates – for new technology solutions.
Dr Brauer's tried and tested methods
Create a technology culture – Your expectations around individual adoption of technology and business objectives should be a clear and upfront part of the value system of your organisation. Ensure you're employing people who understand the benefit of technology and work with staff who are skilled at harnessing the power of software within their roles to coach others.
Involve staff right from the start – By being clear about the business objectives, by including senior users in the assessment stage, allowing them to help test and choose technologies gives you a crucial conduit into the workforce. These superusers will represent the user community, can become champions of the technology within the organisation and help change habits from the inside. Equally, by allowing staff hands on experience and testing, you're reducing costly mistakes, learning as you develop and ultimately creating the right tool for the business in a much more agile and cost-effective way.
Make it about productivity – The key is to relate to employees and their priorities. It's not a tool, it's a strategy. It's the key to making people more productive, helping them to better achieve their own objectives. We all understand that there is only so much time in the day, and we're all stretched within those hours, so focussing on how technology can improve the working day for each employee – and improve productivity for the business as a whole – is a great way to relate to your staff.
Ensure the teaching comes from co-workers, not IT – Finally, to make the transition easier and more natural for the majority of the user community, allow their peers, your superusers, to do the training. People generally feel much more comfortable looking towards their peers for support, but above anything, it's about business users being able to demonstrate to their colleagues the practical application of the technology in their everyday life.
Managing the rollout is as important as choosing the right technology, says Dr Brauer. You can only demonstrate the innovation by its interaction with humans, so you must put humans at the centre of the whole process. Failed rollouts are those that are loaded with assumptions, so don't guess, involve staff from the start and roll out in stages.