How HelloSign is helping three companies meet their business challenges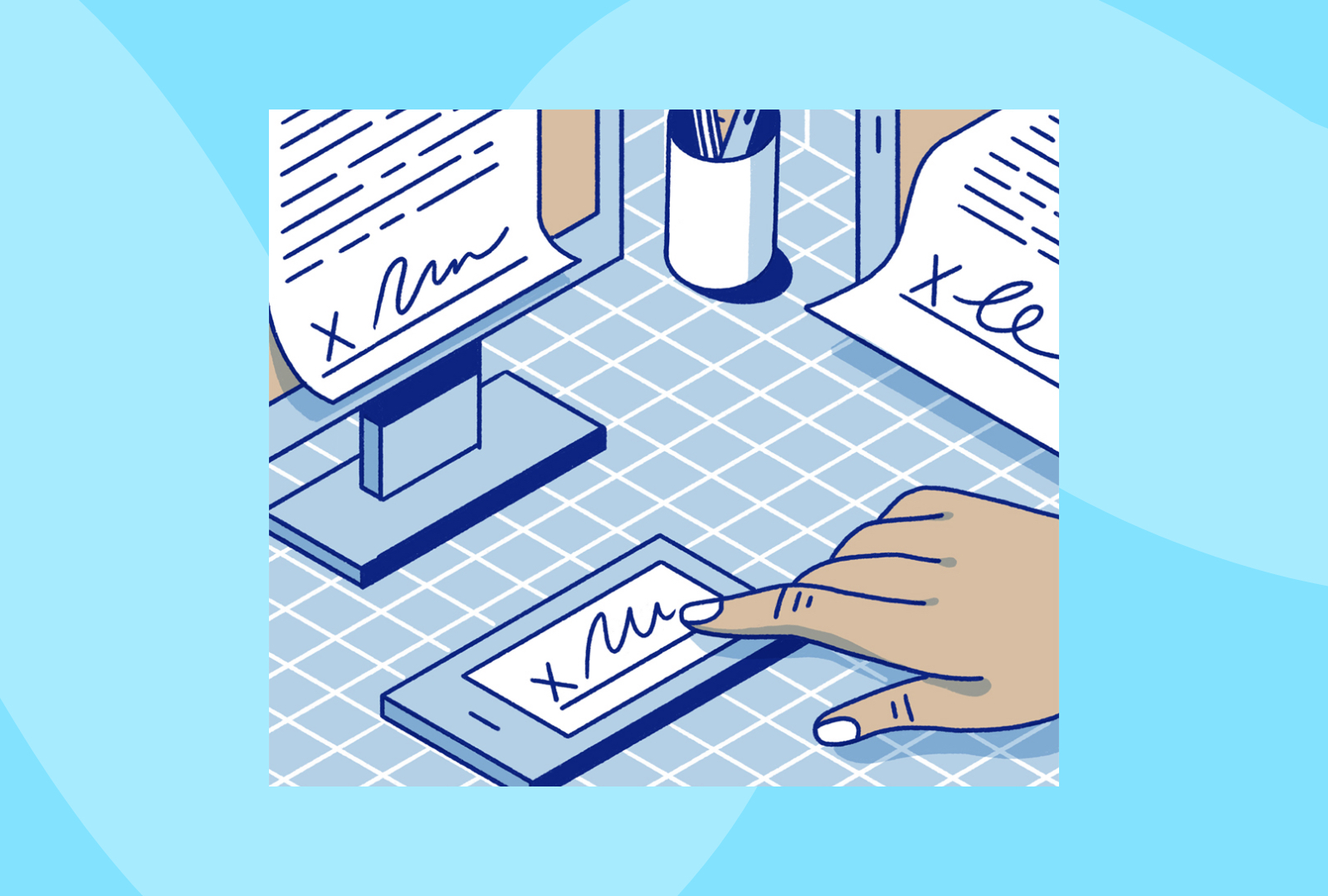 What do a British nonprofit, a German digital property investment tool, and a French children's publisher all have in common?
More than you might think.
The Growth Company, Exporo, and Unique Heritage Media have each struggled to maintain efficiency under the sheer weight of paperwork they face. Mountains of documents, hours spent chasing signatures, and miles of paper storage saw these very different companies all desperate to make a change to their existing signature processes.
The problem, made exponentially worse thanks to COVID, needed a simple solution, fast.
And by implementing HelloSign's eSignature API into their existing infrastructure, they've all reaped significant benefits.
The challenge
For each of the businesses, the average "wet ink" signature process, from creating documents, to storing them once signed, took anywhere from weeks to months.
According to Juliette Zerah, Chief Legal Officer and Office Manager at Unique Heritage Media, it was the sheer weight of paperwork that slowed the process down: "Each individual contributor might have something like 20 documents to sign in one year alone, be those initial contracts, amendments to existing contracts, or something else."
As per Louise Ryder, Business Operations Manager at The Growth Company, the situation was no better for the loan approvals process. "For each loan application we were going through a seven step physical process to get applications signed and returned. Imagine managing 10,000 applications a year. It meant going through the process nearly 200 times a week."
The COVID pandemic further impacted an already slow process, according to Sören Krüger, IT Security Officer at Exporo. "These problems only got worse with the onset of the current pandemic, drastically slowing down any process that needed legally binding signatures. That had the potential to really jeopardise business-sensitive procedures for us."
Realising the need for urgent change, all three businesses turned to HelloSign's eSignature API integration. Here's what they've achieved.
Streamlined workflows
For Louise, the average loan procedure has shortened drastically. "It used to take 2 weeks before the applicant saw any money in their account. Now, it takes minutes."
Unique Heritage Media has seen similar benefits. "We can now have the whole contract process – from start to finish – done in a day, with all the back and forth that entails. In the past, that would've taken two or maybe three weeks," says Juliette.
The change has been palpable for the team at Exporo, too. "Our teams and trustees have all seen a difference in how fast we get signatures, and it's much faster than they expected." So much so that, according to Sören, the business can now complete a mass-mail campaign within about four hours.
Boosted efficiency
The huge reduction in team hours has also driven efficiencies elsewhere.
"We've saved a lot of money", according to Sören. "That comes not only from reduced printing, paper use, folders, and addressed envelopes, but also reduced work time required."
For The Growth Company, it's had a considerable impact on staffing. According to Louise, "The administration of getting these forms signed used to take a team of 4. Now it takes just 1. So I've got three people back doing much more meaningful work elsewhere in my department!"
Unique Heritage Media has been able to use its resources more effectively, too, according to Juliette. "We're saving so much time, along with contributors, giving us all more time to focus on other projects."
Delighted customers
The third key benefit? Happier customers.
"Yes, money – and saving money – is really important for a business," says Louise, "But for a business to truly survive, any change you make has to be about making it better for the customer."
Luckily, for all three of our businesses, that's exactly what HelloSign has achieved.
"We have delivery partners telling us that the customer's got the money in their bank before they even know the loan's been approved, because the system is so fast," says Louise.
According to Juliette, the switch to HelloSign was remarkably smooth. "I actually thought that contributors would have more hesitation or questions around the new system, but surprisingly, we've had none at all."
Sören is clear about what it means for his business more widely. "We're moving one step further to a truly digital business. For our teams, and our trustees, it's been really welcomed. They've all seen a difference in how fast we get signatures."
Seamless workflows with HelloSign
Given the above, it's no surprise that our businesses have plans to use HelloSign more in the future. Exporo has already expanded the tool to three separate use cases within its business, while Unique Heritage Media is set to roll the tool out further across the business.
With an IDC worldwide report predicting that the eSignature industry will grow 22% a year for the next 5 years, our businesses are more than happy to be trendsetters.
We'll leave the final words to Sören from Exporo: "The sooner you start using HelloSign, the sooner you can see the benefits. You'll be surprised at what you achieve."
To find out more about how HelloSign's e-signature technology can help your business, download the e-book here.