Imagine a world without diversity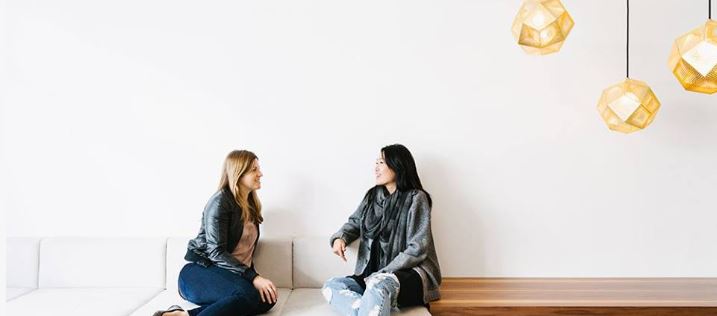 Judith
Imagine a world where we all went to the same schools, read the same books, and had the same experiences…
Now let's apply this thought exercise to your workplace: imagine the kinds of solutions your team would bring to the table if everyone thought in the same way. And for those of us in tech, imagine the products we would create if we all had the same ideas and approach to solving complex issues.
Sound boring? Well, it is not only boring, it's also bad for business.
In companies, diversity of professional expertise makes immediate business sense (of course it takes a variety of skill sets to build a company), and yet business still has a way to go in harnessing the benefits of social diversity. As Katherine W. Phillips states in the Scientific American, "Diversity can improve the bottom line of companies and lead to unfettered discoveries and breakthrough innovations." Phillips outlines one of the most powerful reasons for this, as studied by scientists, economists, demographers, sociologists: "[It] is not only because people with different backgrounds bring new information. Simply interacting with individuals who are different forces group members to prepare better, to anticipate alternative viewpoints and to expect that reaching consensus will take effort."
At Dropbox our mission is to simplify the way people work together. To help those big ideas take flight by connecting teams, and fostering collaboration.
Adrienne
When we talk about 500 million Dropbox users, we know our customer base is extremely diverse, located in 200 countries and territories, and with 39% of our users based in EMEA. And when we think about the future of work for those customers, it's apparent that we're at the forefront of a digital revolution that is fundamentally changing the way we work.
The office is no longer a single place. People are working from home, from hot desks, from trains and planes; wherever they happen to be. We know teams are dispersed, as we see collaboration across geographies, and timezones. And we know that this collaboration is growing at an incredible rate. In fact in Europe there are now 1.4 billion connections – of Dropbox shared files and folders – which has increased from 0.6 billion connections in October 2015.
The modern workplace is hyper-connected, and to keep ahead, the best digital businesses are listening to the needs of their workforce: helping foster innovation by bringing more flexibility, collaboration and diversity into the organisation. In fact this is forming the second wave of the digital revolution – where the focus is on people – where enabling employee choice, and creating an inclusive culture is becoming a main pillar for business success.
At Dropbox, we have reached 500M users worldwide, and believe we will only reach the next 500M users if we ensure we become more inclusive and diverse in the way we approach our products, and our team behind them.
Judith
Decades of research outline the ways in which diversity makes people smarter, and companies more productive and innovative. Diversity is the key to unlocking problem-solving potential within your teams. This is not only due to the fact you're inviting different ideas, but because diverse teams also bring more rigour to their decision-making, precisely because they're required to evaluate new perspectives.
Here at Dropbox, we also talk about diversity making the workplace more enjoyable. We don't overlook the business value of creating a place where people can be themselves at work, because this environment makes for happier, more productive, and inspired team members. We see fostering connectedness as vital, through both the technology we use and produce, as well as the culture our company creates. Ultimately, enabling employee choice – as Adrienne mentions – must be as much about how people want to work, as it is about the inclusion and happiness they feel doing that work.
In the world of tech, we can argue that we are creating the future. But to create the future, tech companies must first imagine what the future will be like. So if we're not imagining future technology for a diverse global population, then we are limiting ourselves, our business, and limiting the type of world that we can create. I know I joined Dropbox because we want to invent a future for everyone. We want to change the future of the tech industry.
Watch Judith's keynote session on the topic at Inspirefest here, and learn more about Life Inside Dropbox here.