How Moleskine's Chief Digital & Innovation Officer equips his team to work at speed
When you're responsible for digital innovation at a globally recognised retail brand, you have to be able to innovate at speed to meet consumer demand. But if your team is spread across four different continents, on four different timezones, how do you equip them to get products to market as fast as possible?
As well as dealing with the challenge of being geographically-dispersed, Moleskine's Chief Digital & Innovation Officer, Peter Hobolt Jensen, and his team were tasked with expanding the brand's physical product offering of luxury notebooks and paper-based products into the digital world.
Today, the company is a worldwide success with products sold in 29,000 stores across 95 countries, and a host of digital products available for download. They develop apps, digital device accessories, and smart writing tools—and they launched their first ever app without needing to meet in person once.
How do they do it? We sat down with Peter to find out.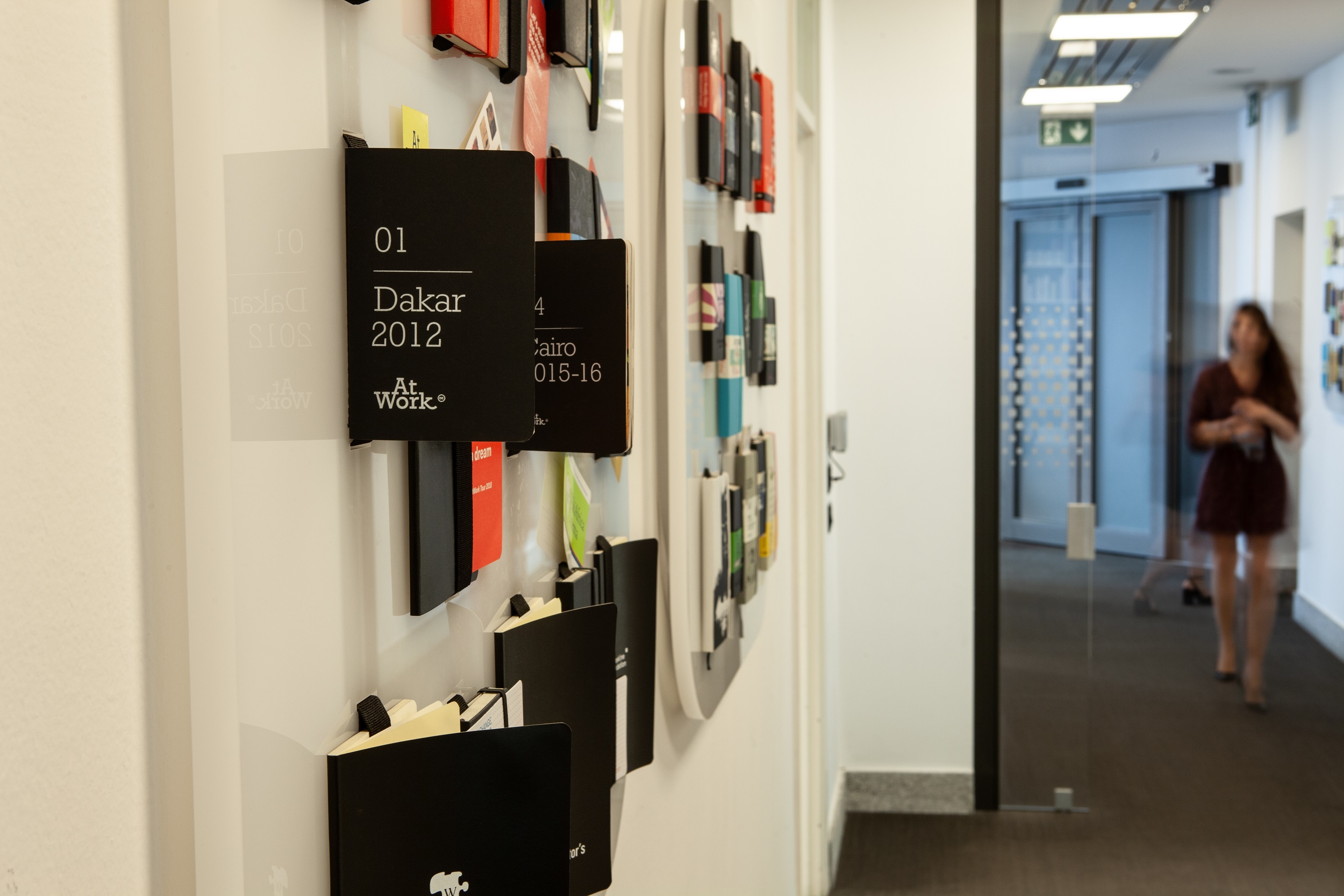 Solving the global disconnect
The first step was to centralise the innovation and development process in one digital space. In the Moleskine Digital Studio, the teamwork in Dropbox Business, meaning everyone is brought together in a single, central location.
"As we've grown as a business, we've naturally expanded around the world," says Peter. "It means that projects involve people, partnerships, and even shared ventures from wildly different locations across Asia, Australia, Europe, and America—emphasising our requirement to collaborate seamlessly on a central platform."
Peter also credits Dropbox Paper as a tool for speeding up the process. "We tried a variety of tools to solve this disconnect, but nothing stuck and had the level of impact that Dropbox Paper has had. The commenting functionality has nearly eliminated emails and dramatically simplified version control too."
"Before Dropbox Business we would send content, via email, around the world for people to contribute and it would take a long time," continues Peter. "Now, because everything happens in Dropbox, people can contribute directly to projects regardless of where they are, what time it is, or what device they are on, saving valuable time. This functionality means we can shave weeks off development time."
Improving employee engagement and the employee experience
Overall, Moleskine's decision to collaborate using Dropbox has improved the employee experience. "When you work for an iconic brand like Moleskine, everyone feels that they should have a say in the direction the brand takes," explains Peter.
"On one hand, this can be a problem because it's impossible to listen to everyone, but on the other, it presents an opportunity if you can find a way to engage your people effectively. So for us, this is where Dropbox Paper has had a huge impact on the business. It has democratised contribution, giving everyone the chance to contribute regardless of location or hierarchy. Without a doubt, people are happier because they feel more involved."
"Without a doubt, people are happier because they feel more involved."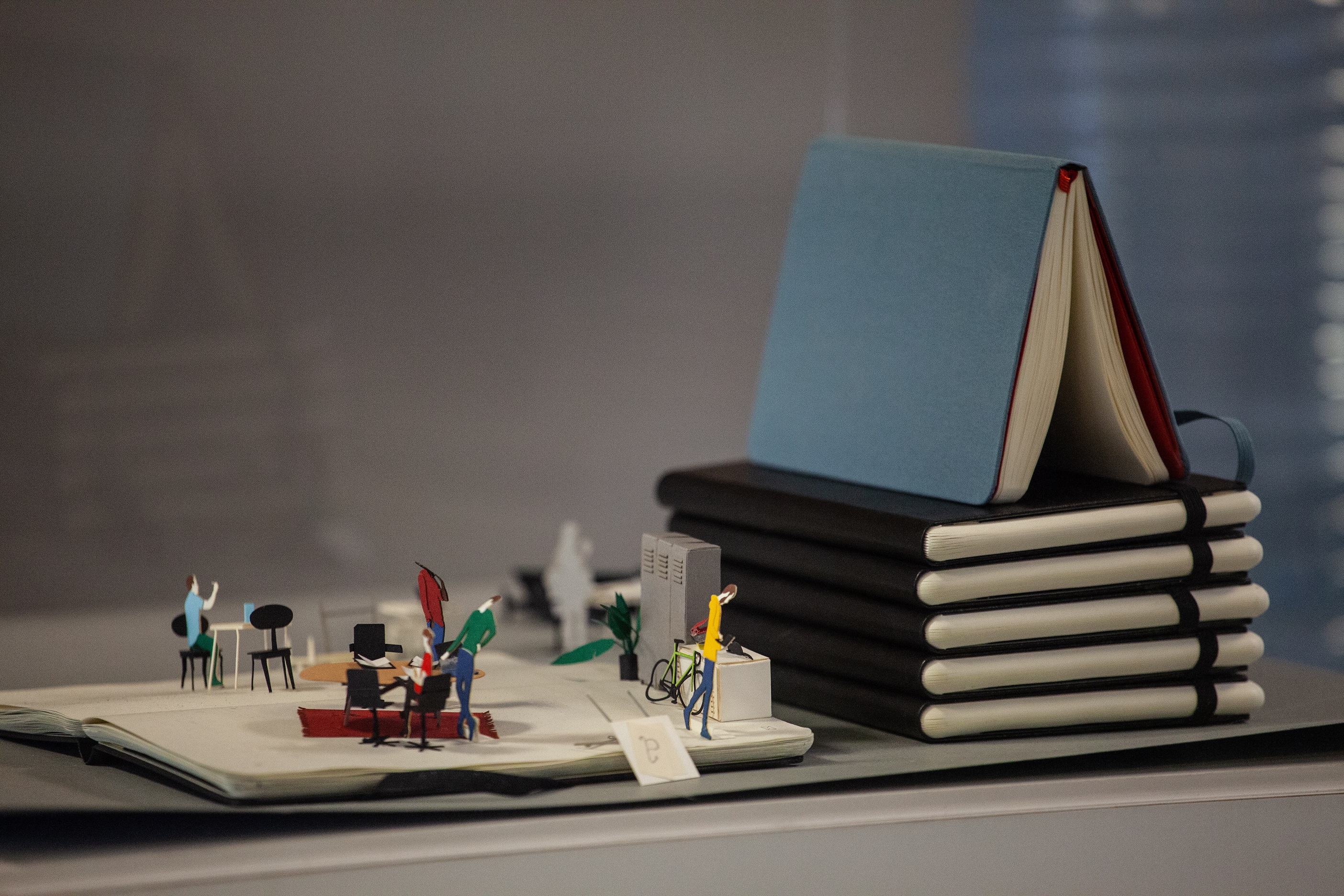 Creating the best possible products for the customer
Democratising the innovation process and enabling everyone to contribute made room for greater diversity of thought. This has allowed us to really fine tune our products and ultimately create something of great value for our customers. As Peter explains, "When it comes to ideation, Dropbox allows us to throw in our ideas—whether video, photographs, or text—and iterate quickly. We discuss the merits of our ideas directly inside the document, gather valuable feedback, and quickly come to resolutions, solutions, and new ideas to rapidly progress development of the products that are best for the customer."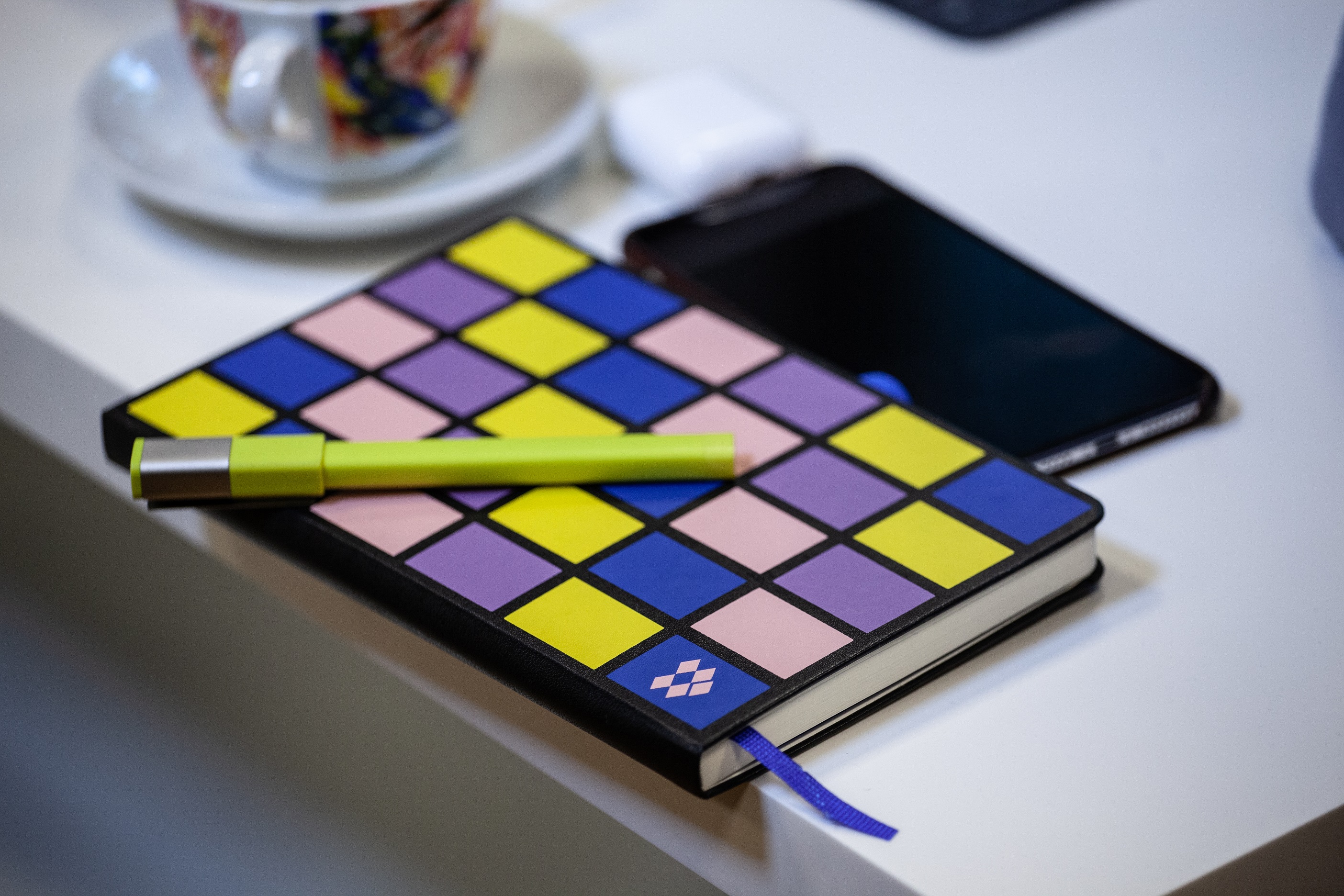 Empowering customer creativity by innovating with Dropbox in product design
Both Moleskine and Dropbox are committed to developing and enhancing the productive process and creative flow. Based on these values, the two brands recognised the benefits of creating something together, by baking Dropbox into the core of Moleskine's newest product, the Dropbox Smart Notebook.
Working in Dropbox Paper, the digital innovation team developed a notebook that allows users to capture notes and drawings taken on paper and transfer them to Dropbox with a single, smooth gesture on a smartphone app.
When inspiration strikes, users simply pick up their pen and start writing or drawing. When they are done, they take a picture with the Moleskine Page Camera App, and it immediately transfers to a connected Dropbox account. All captures are saved in a single folder on Dropbox that can be accessed from anywhere and shared with colleagues and friends.
Paving the way for the future of work
Today, the walls that define where, when, and how we work are becoming increasingly blurred. Agile working is about being able to do your best work, wherever that might be, and ultimately it's the customer that benefits.
As Peter explains, "People want greater freedom to work seamlessly, in the way that they want, and from wherever they may be. Our team are enabled to do this because of Dropbox."