The Borderless Workplace: can you afford not to collaborate?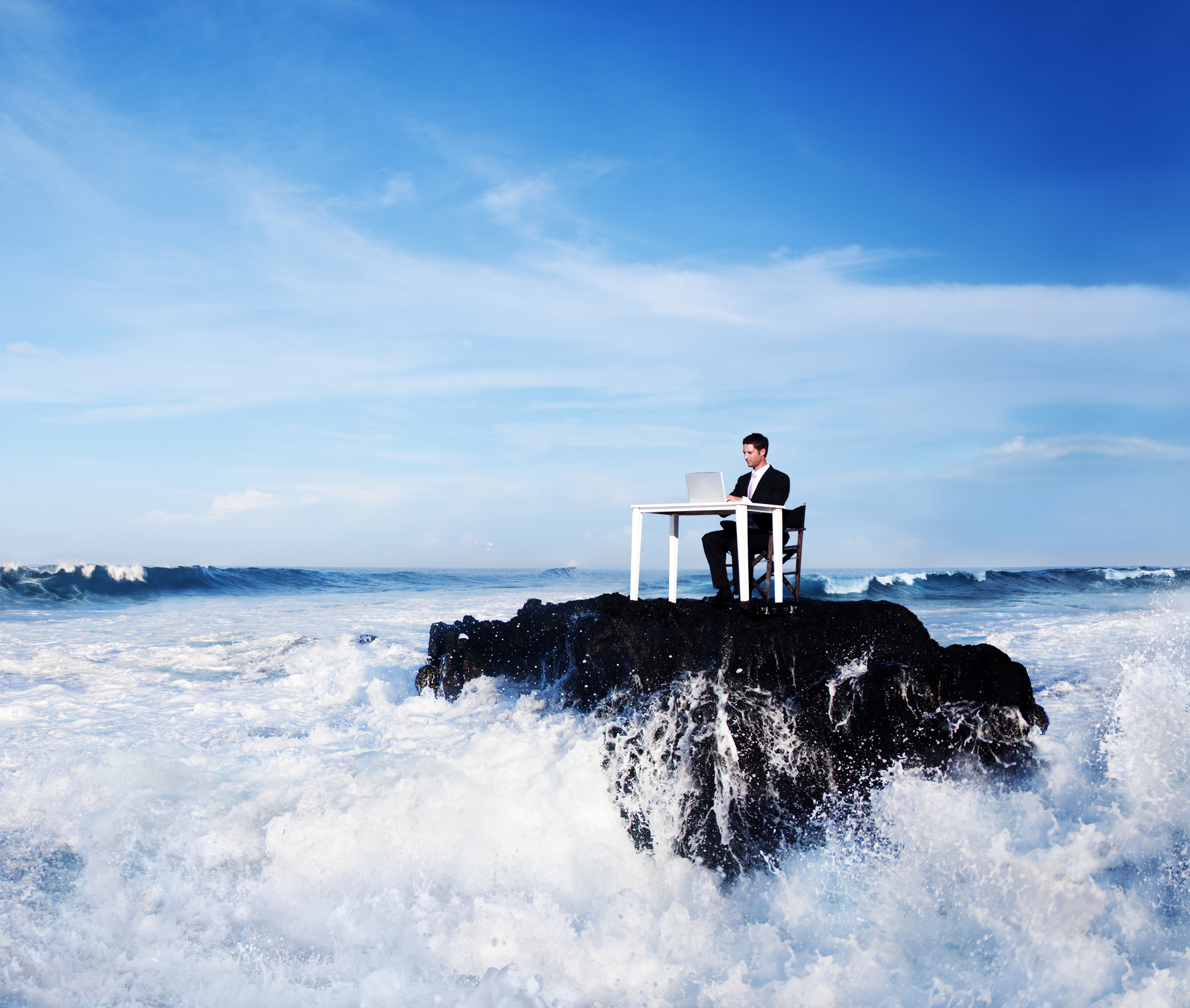 We're in the middle of a digital age and the word 'collaboration' is very much in fashion. It's not exclusive. Everyone and anyone has the ability to collaborate – technology makes it so. But the question is, should you be doing more of it, and can it help your business grow?
If you research the subject then you'll probably find a fair few instances where collaboration has contributed to business growth, not least because of its ability to unlock creativity, save costs and increase efficiencies. But is that enough to make you want to push it up your list of IT and HR priorities?
According to Quocirca analyst Clive Longbottom, who helped us tackle the subject in a recent webinar, "Digital collaboration helps to create the 'borderless workplace', a mobile, multi-locational workforce unconstrained by the limits of time and place."
And the HR opportunities that a borderless workplaces opens are enormous. Access to the global market for skills, ideas and talent enable any organisation to work with the best in their field. There's nothing stopping business 'A' on one side of the world working with creative talent, partners or supplier 'B' on the other, and in real time too.
Are you sitting on a borderless workplace?
The chances are you're sitting in an environment which has many of the hallmarks of a borderless workplace already – it's just a matter of whether you're embracing them or not; viewing it as an opportunity to grow your business faster and more securely, whilst also reducing costs in the process.
During our webinar we discussed how true borderless working is creating a work culture that effectively negates the need for a physical office (although you may choose to still have one). A world where your employees do not need to work in the same location to collaborate on documents, share files or deliver projects, and more importantly that you don't need to be in the same room – or even on the same time zone – as potential clients. How you ask does that help you grow your business faster?
By allowing you to employ the best talent: Having a borderless workplace means you're not limiting your business to employing only from your local talent pool – but instead opening up your organisation to a global pool of talent. If the most qualified candidate for a full time/contract job is based overseas, collaboration tools will allow you to employ/work with this employee without the need to be in the same room, country or even on the same time zone
By allowing you to work with clients overseas: Collaboration tools allow all organisations – regardless of size or financial backing – to operate without boundaries. The immediate ability to expand your business overseas and collaborate with partners, suppliers and contractors on different time zones has transformed the way we do business
By reducing overheads: If having your pick of global talent and expanding your business overseas wasn't enough, consider the more mundane aspects: fewer expenses, no overheads, no running costs or rental costs associated with a physical office. That means improved profits straight away
What's at stake for those who "wait and see"? Clive Longbottom stresses that IT directors should not be put off pursuing a more collaborative direction in their business. "Although it might be hard to demonstrate the return on investment, you need to flip the coin and look at the alternative: what is the cost of NOT investing in digital technology?"
After all, if you're not able to provide the flexibility to work with the best talent as and when required, to collaborate with all members of a team and your clients, in real time, regardless of geography – and in doing so, free your business from much of the bottom line expenditure – how will you remain competitive in your marketplace?