Breaking new markets in the face of adversity in retail: the Ugly story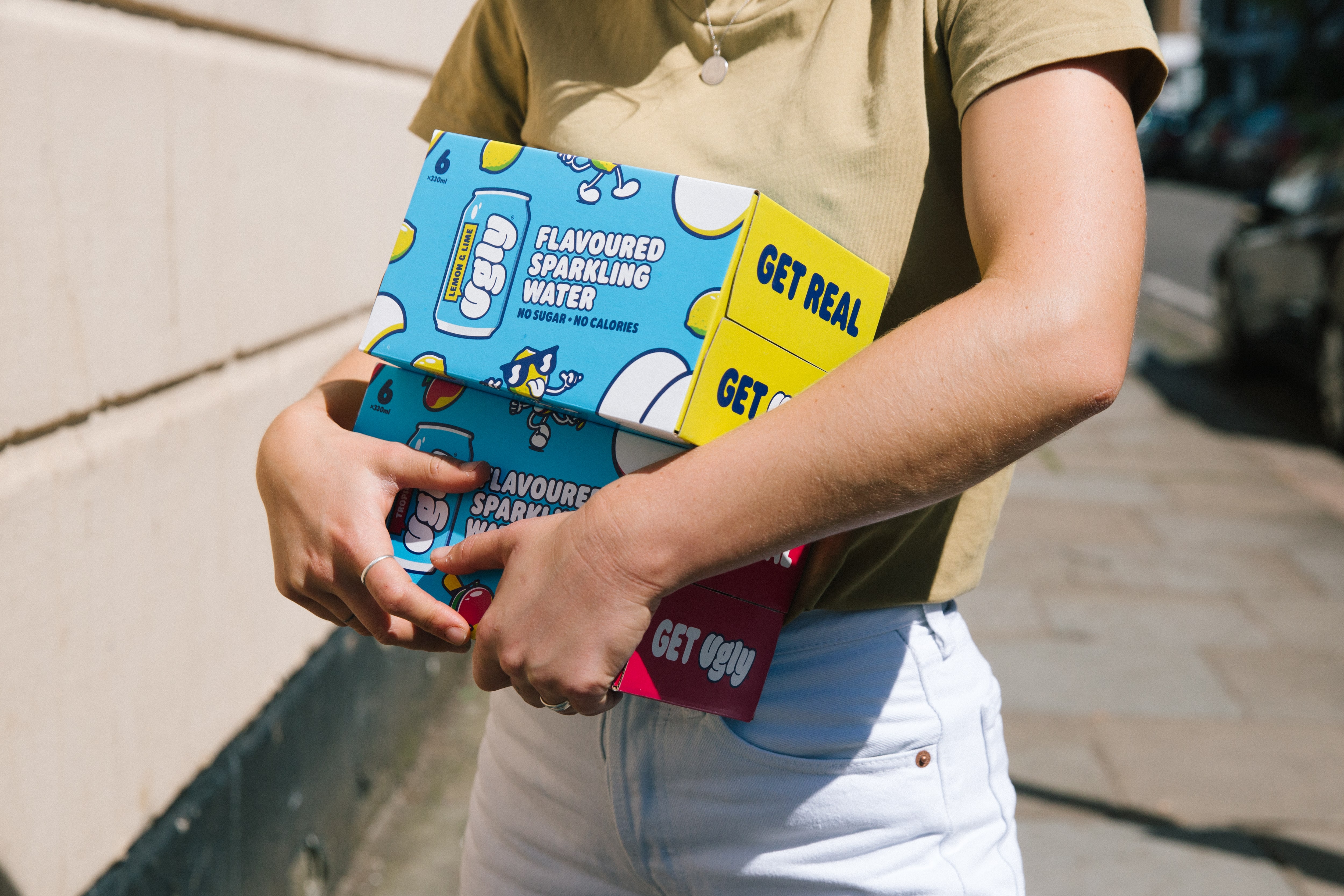 "The retail environment is challenging, but there is huge opportunity for brands willing to take calculated risks and do their research. Customers aren't just after convenience, they want to engage with the companies they are buying from, and love brands that have a purpose." Joe Benn, UK General Manager and Co-Founder, Ugly Drinks
According to the fourth Omnico Retail Gap Barometer, surveying some 1,215 UK consumers, 72% are frustrated in some way about the shopping experience and nearly 98% don't think retailers know what they like. The research also found that only half (51%) had a seamless experience between online and in-store. It all adds up to demonstrate there is a huge market opportunity for those retailers that get it right.
To prove it, we spoke to Joe Benn, UK General Manager and Co-Founder of Ugly Drinks – a start-up company revolutionising the fizzy drinks market. This time last year he and co-founder Hugh Thomas had just launched Ugly Drinks from a shipping container in Elephant and Castle and were waiting for a large UK supermarket to submit their first order. One year on, the duo and their now team of seven have just moved to a new office, and having achieved nationwide distribution in the UK, Hugh is in America launching Ugly USA.
To find out what makes the brand so successful we asked Joe how the retail environment has changed, the opportunities this has presented, and the advice he has for other brands.
"One of the biggest developments in the industry is the level of awareness customers now have about the products they are buying," explains Joe. "The volume of plastic in the ocean, for example, is something that everyone is all too aware of, but this has only been a topical issue for the last few years. Because of awareness campaigns like this, customers expect new codes of practice from both retailers and brands and are actively looking for more ethical products."
These expectations are placing pressure on brands like Ugly to demonstrate ethical and social responsibility, something that historically not all big corporations have been able to deliver. "Customers want to know the brands they choose to spend money with are sourcing products responsibly – which puts us at somewhat of an advantage. We have made efforts to cut out as much plastic from our supply chain as possible, as well as partnering with Girl Up, a United Nations charity which supports Gender Equality."
According to Joe some brands are at risk of falling behind because they haven't invested fast enough in new technology: "We have worked hard to offer as much convenience for our customers as possible and that means being available on the channels they want to buy from. We now offer a subscription model for customers and retailers, as well as having our products available via services like UberEats, delivered to your door within fifteen minutes. It is this understanding of different customer needs that has helped us grow in the UK, and now push our business into the United States."
Breaking new markets, particularly large and established ones, comes with great risk but also great reward. "We always wanted to grow into the United States due to the established market for our type of sugar free, unsweetened drinks," says Joe. "But there was, or is, so much to consider. For example, we offer totally different flavours over there and we had to rename some of the existing flavours due to cultural differences – simple things like rebranding our 'lemon and lime' drink to 'lemon-lime'. These may seem small but launching in and understanding a new market requires this granular detail, and if we had got it wrong we would have stuck out like a sore thumb. Instead, we are seeing great sales already."
Small cultural differences like changing the names of a flavour are not the only thing to consider though. Joe and his partner Hugh Thomas, CEO, engaged with local experts to advise on a broad range of things and help them find distribution partners. "We had to take in as much info as possible before taking the plunge," explains Joe. "We had to work across time zones and be incredibly organised and prepared to take calls at some pretty unfriendly hours – Dropbox helped us achieve this. We worked from a shared Dropbox folder with partners in the UK, local market experts, and retailers in the UK and US to ensure everyone had access to the most up to date brand information and assets."
Asked for his advice for brands looking to grow in what many are calling difficult times for retail, Joe had this to share: "The core challenge now is brand image and ethos. You only need look at the success of brands like Patagonia and Tom's to see that trading ethically is a recipe for success. You also need to understand the needs of your customers and then offer ways and means for them to get what they want from you as easily as possible. Successful brands over the next few years will be those able to align their brand fully and quickly with customer expectations."
"And the other core consideration is offering seamless experiences from your in-store and your online experience," continues Joe. "We don't have our own stores yet, which means we need to have a strong, consistent brand. This brand experience must then translate across all touch points with our customers and reflect our ethos regardless of where we communicate with our customers. We invest heavily in this as it's a core differentiator in the market."
To find out more about the Ugly success story, read about their rebrand here, or watch the video we put together here, to find out how they are using Dropbox.