Creating a global platform: how 1000heads fuelled secure collaboration with Dropbox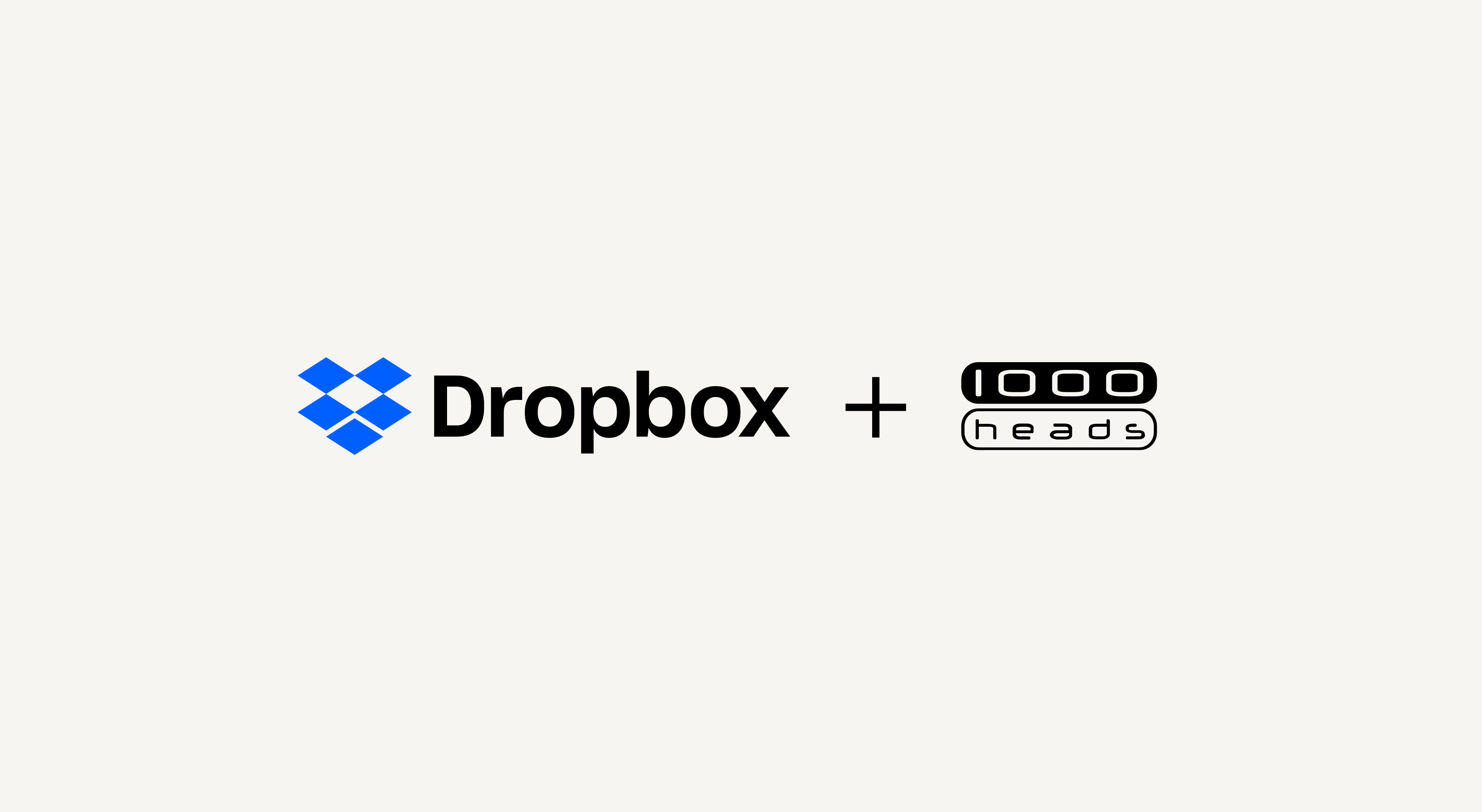 As an advertising agency, 1000heads helps its clients tell their story across multimedia platforms all around the world.
Aiming to transform the way brands talk and how they are talked about, the company provides strategic consultancy and creative services for some of the most well-known brands on the planet – Wella, Nando's, and Carphone Warehouse to name a few.
So, when Nick Smith joined as IT and Digital Operations Director and found a diaspora of tools being used to deliver creative briefs, he immediately looked for a platform to bring everyone together, eliminate risk, and streamline workflows across the global business.
Recognising 1000heads needed a centralised platform to bring teams and clients together, Nick deployed Dropbox Business to help the business keep clients happy, bolster security and improve collaboration. Here's how it works.
The need to centralise technology
"When I started at 1000heads I was surprised to find a fragmented technology stack across our various international offices," explains Nick. "In London we had people using SharePoint and OneDrive and a bit of on premise file storage.While in New York we had some on premise storage and G Suite accounts among other personal solutions. The footprint of our network was large and complex, which created file version issues and security concerns."
It was immediately obvious to Nick that there was a significant opportunity to add immediate value to the business by simplifying this ecosystem. But first was the difficult challenge of tracking down where everything was stored.
"Bringing everything together into one place had tremendous advantages for security and operations," continues Nick."Dropbox was already used effectively in other regional offices so we expanded that deployment putting in the hard graft of moving everything into one place."
Since using Dropbox, 1000heads has eliminated unnecessary tools and subsequent spend from its budget, provided a single location for teams to come together and collaborate, and enhanced its security through greater control at document level.
Bringing clients in and building deeper relationships
Dropbox's extensive security capabilities and encryption technology provides an incredibly secure base for the organisation to operate from, with files secured at rest with granular access controls, and in transit with encryption.
"As a business, our clients and the creative we provide them are the most important elements of our operation," says Nick. "And when we found we had the capability to create shared environments to work seamlessly together, we jumped at the opportunity."
Now, creating a collaborative workspace for 1000heads creative teams and clients is as easy as creating a new folder and simply adding in team members – regardless of whether they are internal or external, or where they are working from.
"We have rapidly accelerated project delivery and elevated trust and understanding with our clients as we work together on sensitive data. It's helped us speed up remote working and allows us to wrap visibility and security controls around collaboration."
Keeping work creative and flowing
"Centralising everything into one platform has made collaboration easier and kept work flowing—even during the pandemic," says Nick. "With teams working from home and around the world, creating one location for everything has been transformational."
Teams are no longer having to go digging for the latest version of a document and can work together in real time. Dropbox Paper is starting to be adopted more widely across the business too, as teams recognise its value in drivingmeeting actions forward, powering creative ideas, and harnessing collective brain power.
"I don't want to clamp down too hard on the tools our creative teams use – IT is the enabler after all," says Nick. "So, the fact that Dropbox openly integrates with pretty much all the core tools our teams use without compromising on security is truly compelling. No more downloading, converting, saving down and re-uploading – it all happens in a centralised, secure platform."