Creativity through collaboration – How ICARUS was made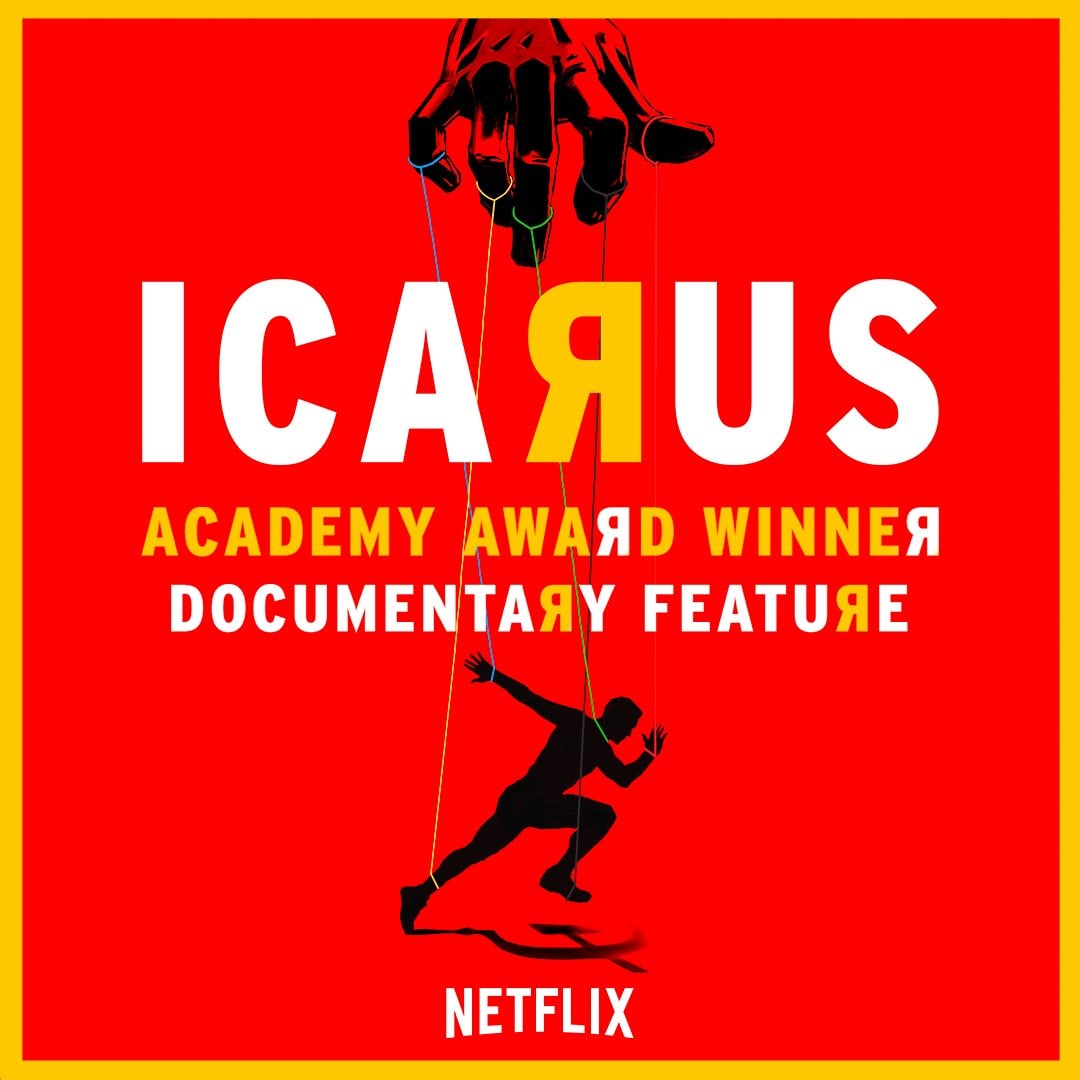 "I found throughout the creative process that the best way to work and to produce my best was to do it collaboratively. My whole process is to find people who are brilliant at what they do, share my creative vision with them and then give them the license to come together at the end." Bryan Fogel, Director and Producer, ICARUS
Bryan Fogel is an Oscar-winning, BAFTA and DGA nominated American film director, producer, author and playwright. He received his Oscar for his most recent documentary, ICARUS, which was released in August of 2017. The initial remit for the film was to uncover the truth about doping in sports, but after a chance meeting with a Russian scientist, the story evolved from a personal experiment with performance-enhancing drugs, into a geopolitical thriller.
We caught up with Bryan at Sundance London, fresh from his seat in the Dropbox Documentary panel, to talk about his work before ICARUS, his creative process and how collaboration and trust are two vital ingredients that enable him to produce his best work.
"ICARUS is my second film, but prior to this I wrote a successful play which ran for several years and I wrote a book as well," says Bryan. "I found throughout the creative process to bring it to life, that the best way to work and to produce my best was to do it collaboratively. Sharing ideas and concepts and working with people is a great way to push the boundaries and to come up with something better and stronger."
"When it comes to coming up with brand new ideas though, I feel the most creative when I completely focus on one thing," Bryan continues. "When I then find something that really grabs me, I make the time to sit down, clear all other distractions and work solely on the one concept. It's all about solving a particular puzzle." It makes perfect sense to eliminate distractions, they are a huge obstacle to workplace efficiency and the creative process. A study in 2016 conducted by a team of psychological scientists from George Mason University found that interruptions don't just take up time, they also degrade the overall quality of people's work.
After talking about the creative process, we discussed motivations and explored the importance of collaboration. Bryan explained that any large project takes a considerable effort. "Filmmaking, or anything in life to that matter, doesn't just happen," says Bryan. "It doesn't just exist because you want it to. Take the end credits of a film, for example, for which 90% of audiences are gone. What you see are hundreds, if not thousands of names that were all involved in the production of the movie. I always sit and watch the credits because it is a strong indicator of the effort and creative energy that went into the making of the film. Just imagine the level of coordination and organisation to orchestrate something of that magnitude! "
After raising such an interesting point, we asked how Bryan approaches production. "Once I have an idea, I do a couple of things," says Bryan. "I want to work with the absolute masters of their craft and allow them to do what they do best. For example, when it came to planning the soundtrack for ICARUS, I considered what type of film it was – a thriller – and then sought the best composer for that type of film."
"I also then trust them to produce something great," says Bryan. "85% of the time it's spectacular and then that other 15 % it is only a matter of one or two revisions till you have it perfect. My whole process is to find people who are brilliant at what they do, share my creative vision with them and then give them the license to come together at the end."
For more stories of collaboration and creativity in filmmaking, head to our media section. And, if you haven't seen it, catch ICARUS on Netflix now.
(IMAGE RIGHTS: Netflix)