Dropbox Collaboration: Helping Kenyan film production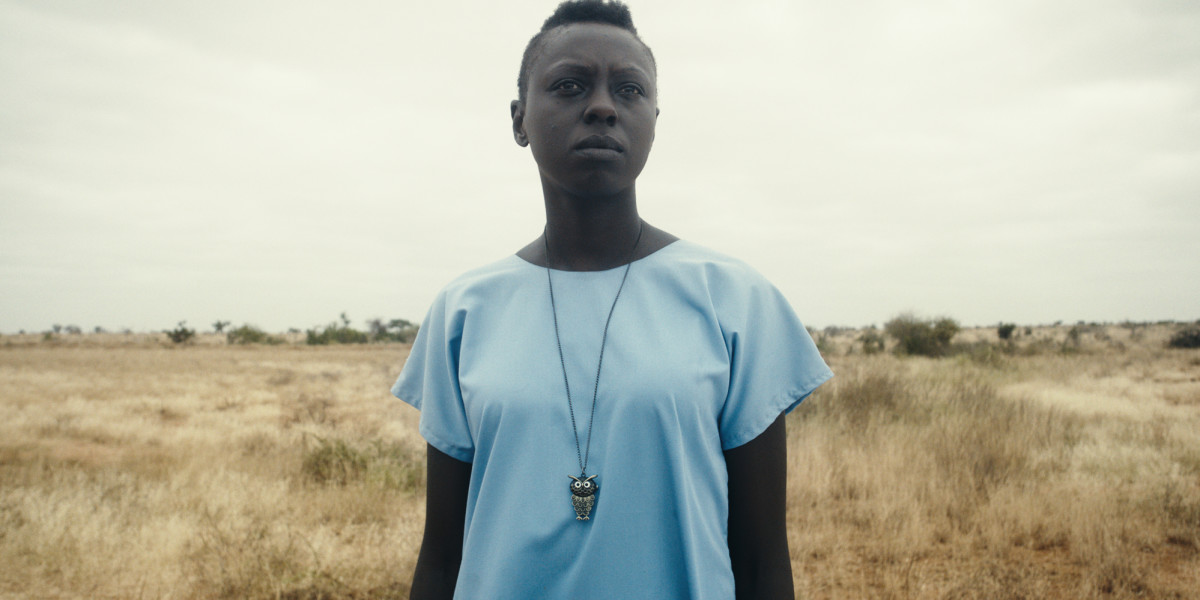 "If you invite collaboration, you open yourself up to new ideas which is key in the film-making business – being open to ideas, and able to share ideas with experts all over the world, is how great storytelling arises," Mbithi Masya, Director of Kati Kati.
Sometimes, brilliant films come along which weren't made in Hollywood.
The UK, Australia, France, Canada – they've all had their fair share of movie accolades over the years. But today it's the turn of someone different, today it's the turn of Kenya to have their moment in the spotlight.
And as Drop Everything's been finding out, the country's new award-winning film came about thanks to some dogged determination, and a healthy dose of collaboration (with the latter powered mostly through Dropbox).
Kati Kati, a Kenyan produced feature film, premiers at Film Africa, in London tonight. Created through a collaboration between One Fine Day films – the production house of acclaimed German filmmaker Tom Tykwer and his wife Marie Steinmann-Tykwer – and Nairobi-based production company Ginger Ink. It marks the directorial debut of Mbithi Masya.
In fact, the story of getting Kati Kati to the big screen is a film-worthy story all of its own:
Having attended Tykwer's Kenyan production masterclass, which aims to help African filmmakers tell and produce their own stories, Mbithi was approached to write the script for the production company's latest co-production. Having successfully also pitched himself as Director, he was given three months to write the script, a month to cast the production, and then and ambitious two and a half weeks to shoot a 75-minute film, in a single location.
With a production team of 40 based in Kenya, a team of mentors based in Germany, and Mbithi jumping between three time zones during the process, the production was far from plain sailing.
We first met Mbithi at the Toronto International Film Festival, where Kati Kati held its world premiere as part of the Dropbox Discovery Programme – and was awarded the lauded International film critics' FIPRESCI prize. Now, on the eve of the film's UK premiere, we caught up with Mbithi to find out the challenges he faced during filming, the advice he has for other aspiring filmmakers, and how Dropbox helped him focus on what he does best – being creative.
"Film is a very collaborative medium and co-productions are just further evidence of what can be achieved in Kenya with the right support, and the right technology/equipment in place," says Mbithi. "Productions like this give aspiring Kenyan filmmakers the opportunity to have much larger budgets, access to a global audience, and most crucially the skills and expertise to see through the production process."
Given the team was based in Kenya, the production experts (mentors) based in Germany and Mbithi were working remotely, the team made the decision to centralise the planning, relying entirely on Dropbox.
"It became essential early on to virtualise the production; at one point I was in Australia for a month, so we needed to be able to work together and collaborate on documents freely. The mentors for example would check in on the writing process, giving us advice and helping us work out the best way to do things.  As you can probably imagine there was a lot of back and forth on the script and this is where Dropbox really came into its own, especially three days before we were due to start filming – when we found ourselves having to re-write two thirds of the script!"
"Technology like Dropbox definitely allowed us to focus on being creative, and agile with the script" Mbithi says. "In film making, a lot of energy is wasted on trying to be efficient – if you have a product which allows you to do this simply and easily, then you've got more time to make the best film you can.  Great technology means you don't have to wait for feedback; it helps re-energise the creative process – and in the production process, every second counts."
Having premiered in Toronto and Copenhagen already, London tonight, and with premieres scheduled for Johannesburg, Edinburgh and Los Angeles over the next few weeks, Mbithi is pleased Kati Kati is getting the audience it deserves. After all he says: "a film is incomplete until it's seen by an audience".
Although Mbithi admits he would ideally give himself more time for future productions, he says the process of collaborating was great. "I'd keep most things the same next time, including how we used Dropbox to collaborate. If you invite collaboration, you open yourself up to new ideas which is key in the film-making business – being open to ideas, and able to share ideas with experts all over the world, is how great storytelling arises!"
Kati Kati is screening on November 2nd and 3rd at Film Africa – for more details you can visit the festival website here.