How Dropbox is helping football go digital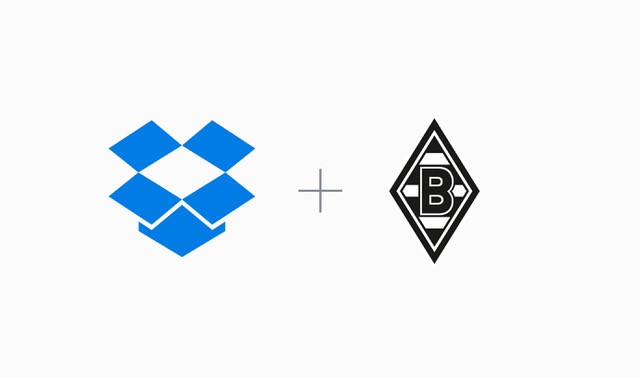 "Borussia Mönchengladbach stands for football, Borussia Mönchengladbach is digital-first." Johannes Feldges, Head of Marketing at Borussia Mönchengladbach
In case you hadn't noticed, there's a new competition in football – but this one's got nothing to do with what happens on the pitch. It's not about Bundesliga, Premier League or La Liga titles, it's got nothing to do with cup finals either. However, it is a competition the top clubs are desperate to win.
According to Johannes Feldges, Head of Marketing at Borussia Mönchengladbach – one of Europe's most established football clubs – there's plenty to play for: "If you do this right, if you win, you don't just build loyalty with your fans," he told us, "you break barriers and connect with more fans around the world too."
Welcome to the race for becoming a 'digital first' football club.
As a global sport, football is the most popular by a country mile. The last time someone counted, it was estimated the game had a staggering 3.5 billions fans; put another way, for every two people you see at work or out on the street today, one will be a football supporter.
So the stakes for clubs are genuinely high. As Johannes says: "Digital transformation isn't considered radical anymore, it's just what's normal.  People – our fans – expect us to connect with them on the 'things' they use. Digital enables us to have a much closer, much more 1-1 relationship with our existing supporters, bringing them closer to the game. The trouble is, as football clubs, we're all over 100 years old, so moving in that direction – to a new way of thinking – is easier said than done."
As a club, Mönchengladbach is managing to keep track with new technologies demanded by their fans, while keeping with its traditions. They were quick off the mark and beat arch rivals Borussia Dortmund to the cherished 'Borussia.de' url.  And if you look at the club's social following, nearly one million people like them on Facebook, 390,000 follow them on Twitter and 250,000 supporters have downloaded the app. Also, as their younger fan base demanded BMG, was the first of the Bundelsiga Clubs to launch on Snapchat.
So how does a club become digital first?
At Dropbox we have the privilege of powering teams, keeping them in sync, helping people work faster and simpler, together. We can make things happen in football too. And today, we're proud and excited to announce our partnership with Borussia Mönchengladbach.
"To become digital first, we need several tools," explained Johannes. "But for me Dropbox is one of the most essential. Take one example; we use it to have conversations with our fans, and to communicate with them on match day. During a game, using Dropbox, we send pictures from our pitch-side photographer up to our media crew. Those are instantly shared with our designers, and loaded across all our social channels, and on the app, to ensure the story of the game is being told to our fan base in an instant. And the Mönchengladbach story continues to be told using Dropbox throughout the rest of week too. It's a critical tool for working with our partner agencies as well."
You can follow the club's story using #fohlenelf on Twitter and Facebook. We'll be following the team across the 2017-18 season and to mark the kick off next month, we'll be releasing our 'behind-the-scenes' video from their last game of the season, demonstrating the club's ambitions to bring their team and fan base closer together.
Dropbox is powering teams across all industries. Find out how using the cloud Norwegian People's Aid can speed up their rescues. The Nuon Solar Team can innovate their technology and win races. While, trivago can make their teams happier, and world renowned composer Hauschka can collaborate on an Oscar nominated score for Lion.