How Dropbox is helping put your creative energy to work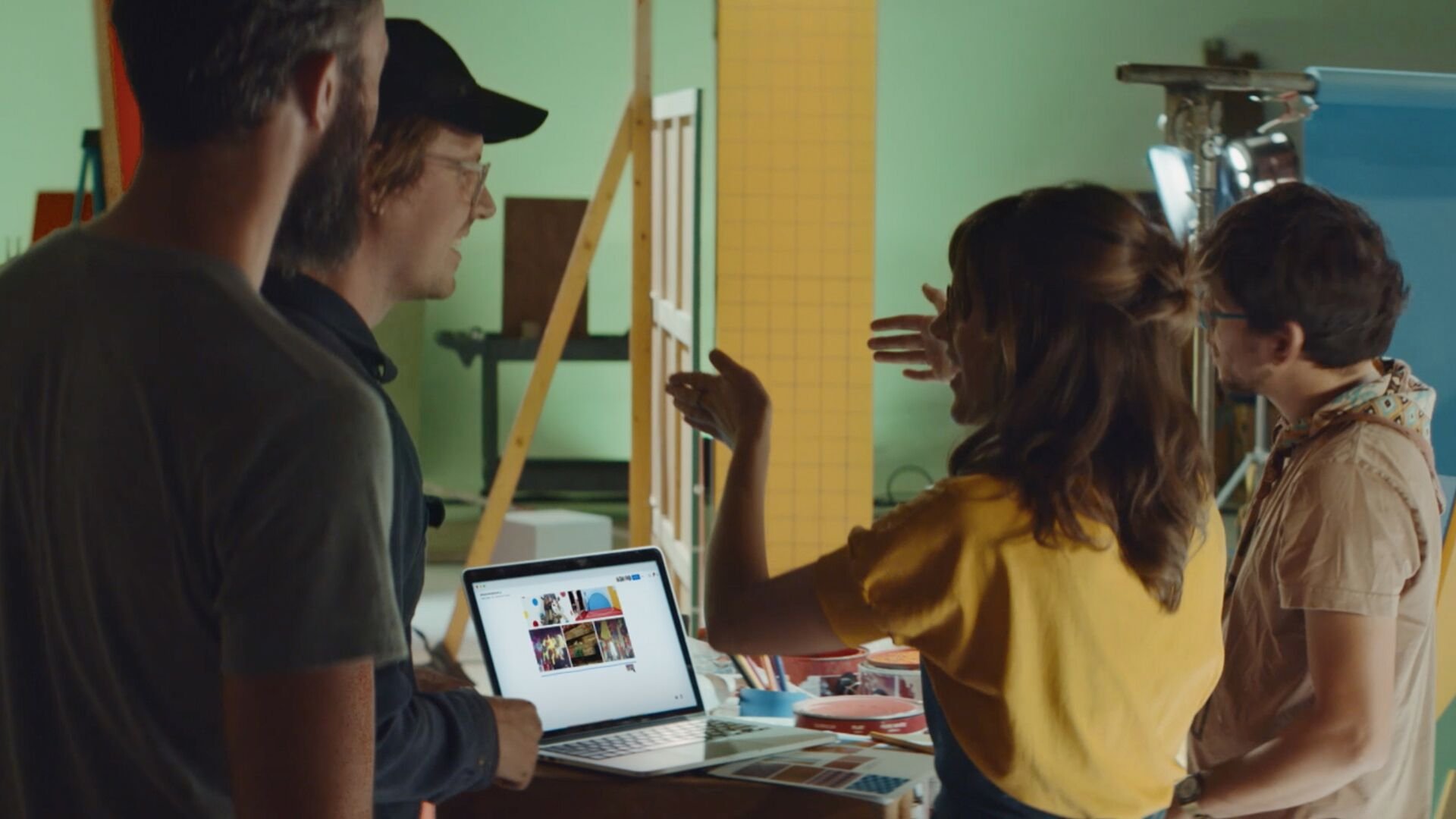 "At Dropbox we believe creative energy is a precious resource— and the world needs it now more than ever. It's not about working more, it's about focusing on the work that truly matters," Carolyn Feinstein, Chief Marketing Officer at Dropbox
We live in a world full of opportunity, but how often is the modern workplace mired in distraction? How often have you seen ideas start with promise only to be suffocated by obstruction? We believe too often.
Instead of talking about "productivity" and "doing more" we want to help people get to their best work. So, from all of us at Dropbox, here's to you, and to the power of creative energy.
Whether you're a designer or university researcher, filmmaker or SMB owner, creative energy leads to doing your best work—and your best work leads to better business. As the recent Adobe study on creativity found: companies who embrace creativity will outperform their rivals in revenue growth and market share too.
We love hearing from our customers about how we're enabling them to share ideas, re-imagine their workspace, and be more creative. Our mission has evolved from keeping files in sync to keeping teams in sync, and as Carolyn, our CMO, describes our new look, "The design reflects our passion: building tools that help teams find focus, stay in their flow, and unleash their creative energy. " Dropbox isn't only a place to store your files—it's a living workspace that brings teams and ideas together.
Unshackling the obstructions of the modern working life keeps us honest and focused, it lets ideas flow. Ideas that are going to solve business problems, galvanise and energise teams. Ideas that will lead to the meaningful work that builds a better business.
Put your creative energy to work
The Dropbox customers featured in our video come from all walks of life -fashion, non-profit, architecture, set design, business and technology. What unites them all is a drive and a passion to put their creative energy to work. To realise success though idea generation, inventive thought, and creative problem solving.
But these qualities aren't unique to the "creatives" in our organisations – they're vital in every aspect of work life, and it's these qualities we love to celebrate:
Creative energy at work is the Norwegian People's Aid optimising their search and rescue technology to save people faster.
Creative energy at work is outreach organisation Breaking Barriers helping refugees find employment.
Creative energy at work is an IT team migrating 340 staff and 40TB of data to the cloud in one week, with no down time.
Build a better business 
Dropbox is committed to helping teams get in sync, to remove distractions, and dig in on the meaningful work that builds better businesses.
"Better" looks different for every organisation: for trivago it's scaling at 10 employees a week, for adidas it's connecting a global team with the best tools to get their work done, and at the University of Manchester it's enabling researchers to swiftly and securely share datasets.
For small business Ugly Drinks it's about disrupting the sugary drinks market, for MBJ it's helping other small businesses build their digital shop windows, and for District Councils' Network it's a small team striving to connect a community of 22 million.
How can creative energy in the workplace help you build a better, more innovative business?