Dropbox + Small Business Saturday: Meet Vin Vara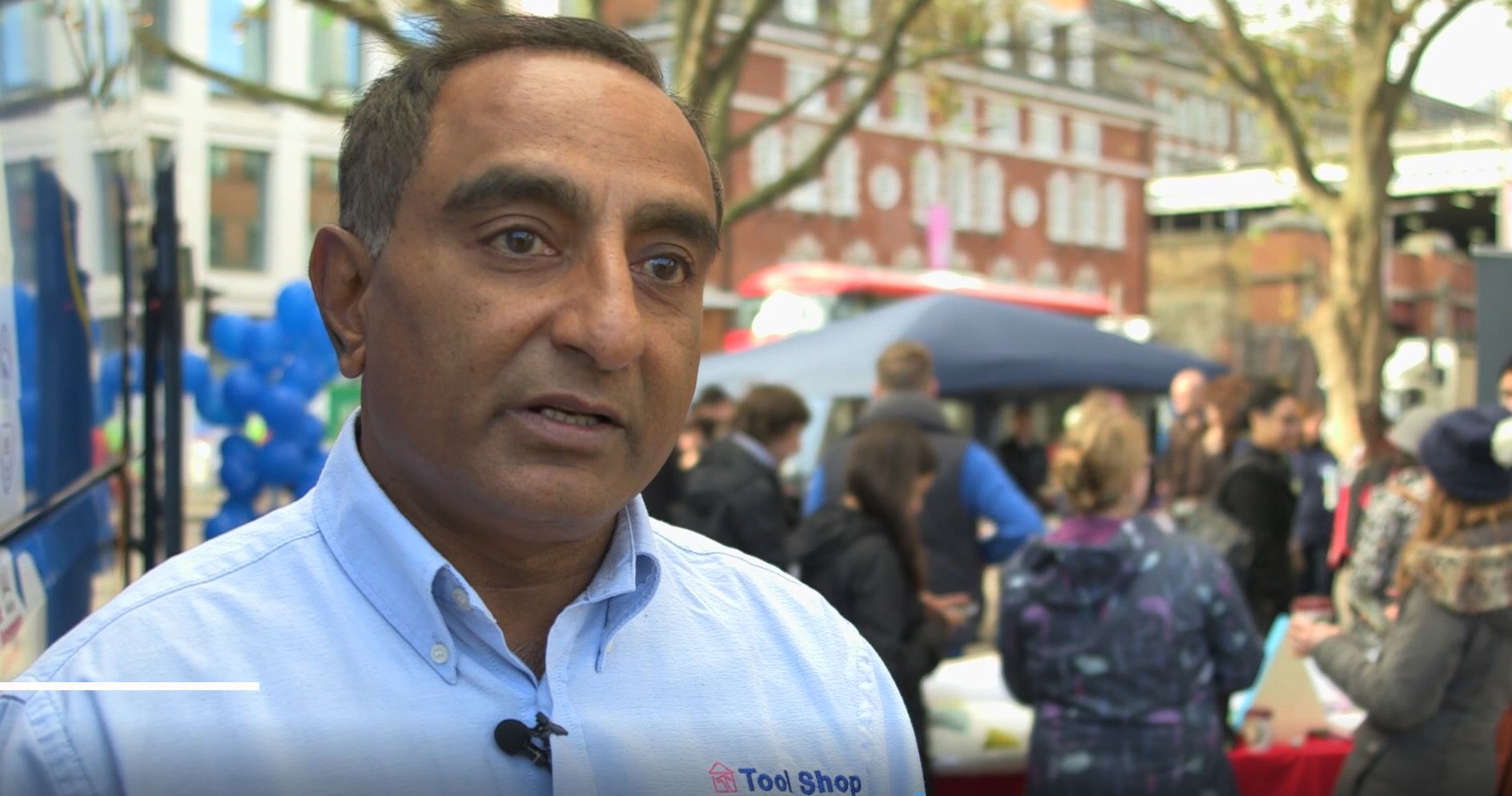 In the build up to Small Business Saturday, Drop Everything's been meeting with business owners to explore what it takes to run a small business, the motivation for starting one, and how technology's being used to help growth. Today, we're delighted to introduce you to Vin Vara, Managing Director at The Tool Shop.
Meet Vin Vara; Director at The British Independent Retailers Association (BIRA), and a small business owner since the early 1980's.
Compared with many of the early stage SMBs Small Business Saturday champions, Vin has been in business for 30 years – growing his company from one, to nine London based hardware stores.
During this time, a lot has changed, and Vin says technology has played a big role in helping his business grow. "When I started up there was a lot of paperwork/admin – I had to fill in a cash and accounting book – which took time away from growing my business. Now, everything is instant and I can operate my business from anywhere, as long as I have a laptop, tablet or smartphone."
Although Vin says digital technology has helped enable people turn their hobbies into businesses, he admits the same challenges – particularly around compliancy and finance processes – still exist. "Even in the 21st century running a small business is not easy; there are lots of hidden hurdles."
That's why, according to Vin, organisations like Small Business Saturday are so important: "We've had support from other retailers and wholesalers along the way. If it wasn't for that support we wouldn't be where we are today. Small Business Saturday matters because it brings together a network of small businesses, that otherwise wouldn't meet."
His advice for others wanting to start up and grow a small business is simple: "If you're not with the game you're out of it! Make sure you embrace technology and embrace people – the bigger your network, the more likely you are to be successful."
Find out more about The Tool Shop on Twitter and through the company's official website here.
Dropbox is proud to be an official supporter of Small Business Saturday – join the conversation at #SmallBizSatUK.