How Dropbox's advanced IT security management helps companies to protect sensitive data from unauthorized access, phishing, data breaches, and new threats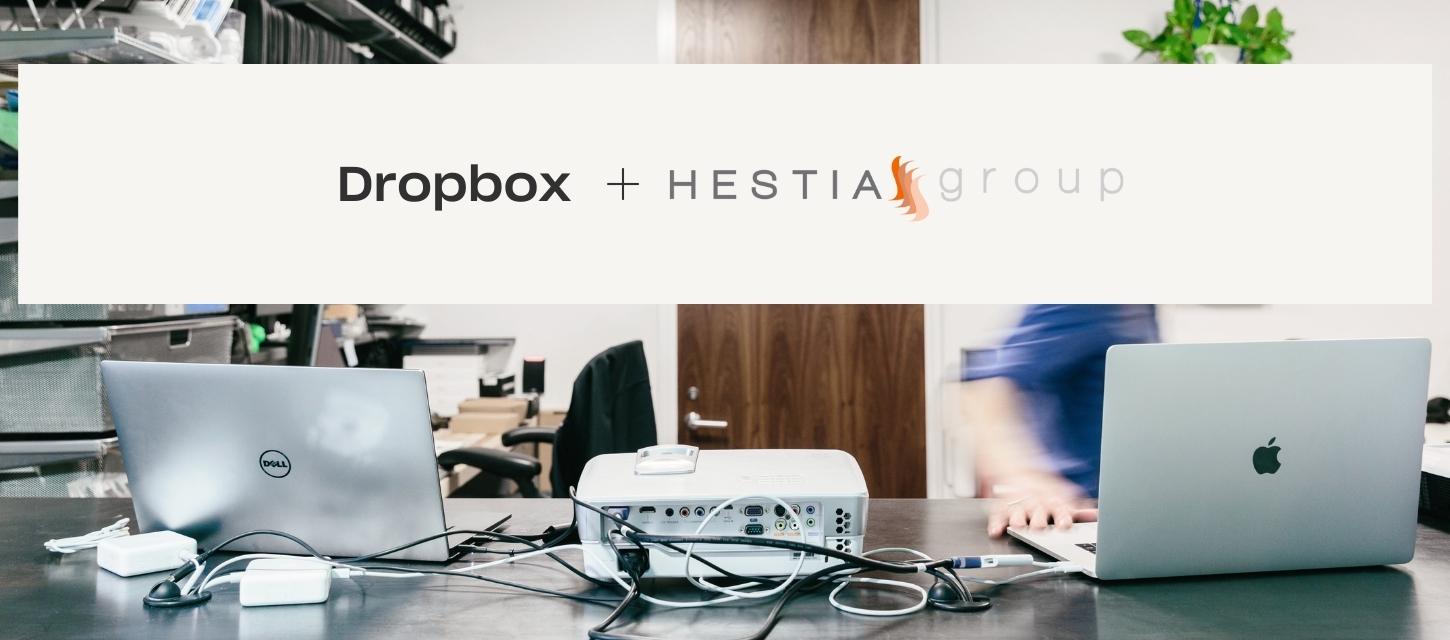 Over the last decade, there has been a paradigm shift in lots of organisations, with the challenges of remote and hybrid working becoming some of the most important considerations for security and compliance. Where IT departments initially accepted their role to protect and control the environment they operate, cloud transformation has delivered the best of the breed tools that are now an integral part of the IT department's mandate, to make sure that employees are securely productive. They must provide teams with the right tools and platforms to continue to work in a rapidly evolving environment. One of the challenges with this rapid evolution is selecting the right tools, ones that are evolving with you, and that you pick the tools that are still easy to manage as well as secure.
Paradigm Shift? 
With remote working, it has become even more challenging. Enabling people to work from home and from remote locations where you cannot control their environment introduces more risks in terms of attack through phishing or from ransomware, and it's putting a lot of pressure on businesses, but also is demonstrating a need for innovation and an increasingly complex set of requirements around security and privacy. Dropbox has seen a surge in deployment, with ease of use and enabling distributed work its key functionality, the security benefits it gives employees and the controls it provides IT teams provides assurance that data is still secure even if people are using it from their home or on the move.
Trusted Partner
This is your intellectual property, your business IP. As a cloud vendor, it is our responsibility to help you manage and protect it. Therefore, we're working closely together with trusted partners like Hestia IT, the only Belgian MSP on the global MSP501 listing, to provide local services to our Belgian customers with a tailored approach to support your needs when it comes to the implementation of Dropbox.
Dropbox Security Features: 
Data Classification for Dropbox Enterprise users, allows you to automatically classify sensitive and personal data within Dropbox.
External Sharing reports will give you insight into what files are being shared outside the company, who is doing the sharing, and when it's happening.
Alerts and Notifications means you are notified in real time of any suspicious or risky activity within your Dropbox environment, so you can respond immediately to potential data leaks or security issues.
Data Retention is also available in the Data Governance Add On, which means you'll be able to set retention policies, on your data, so you can better adhere to regulations like GDPR—and you'll always know how long to retain data.
In addition to these features, Dropbox: 
Offers ISO 27701, the global standard for privacy management,
Supports FDA 21 CFR Part 11, a key requirement for teams doing drug research in the fight against COVID-19,
Is NIST 800-171 compliant, so we can help government contractors and those who work with them,
Adheres to the Cloud Security Alliance's GDPR Code of Conduct—a testament of the commitment from Dropbox to your privacy and security.
Stores all Dropbox Business data in a German data center
We and our selected partners take the privacy and security of our customers very seriously. We are committed to ongoing risk assessment and continually improving the security testing, confidentiality, and data integrity of Dropbox Business.
About Hestia 
At Hestia, we are a vast believer of "Drink your own champagne". That's why Hestia is not only a Dropbox Business Partner for many years, but a convinced user as well. Our organisation is using Dropbox Business for all our document management needs. Since we are a certified ISO27701 organisation, it is vital for us to be able to rely on a secure solution to store all our documents and data. Dropbox Business is that solution! Especially with the Data Governance add-on, it really provides everything we need. We offer Dropbox solutions to our customers to deliver the control, checks, and policies they need, and to enable them to succeed in audits and compliance, at a global scale.
Get in touch to find out more: info@hestia-it.be or +32 3 450.67.89.