How DTX Network Services stays at the cutting edge of digital transformation with Dropbox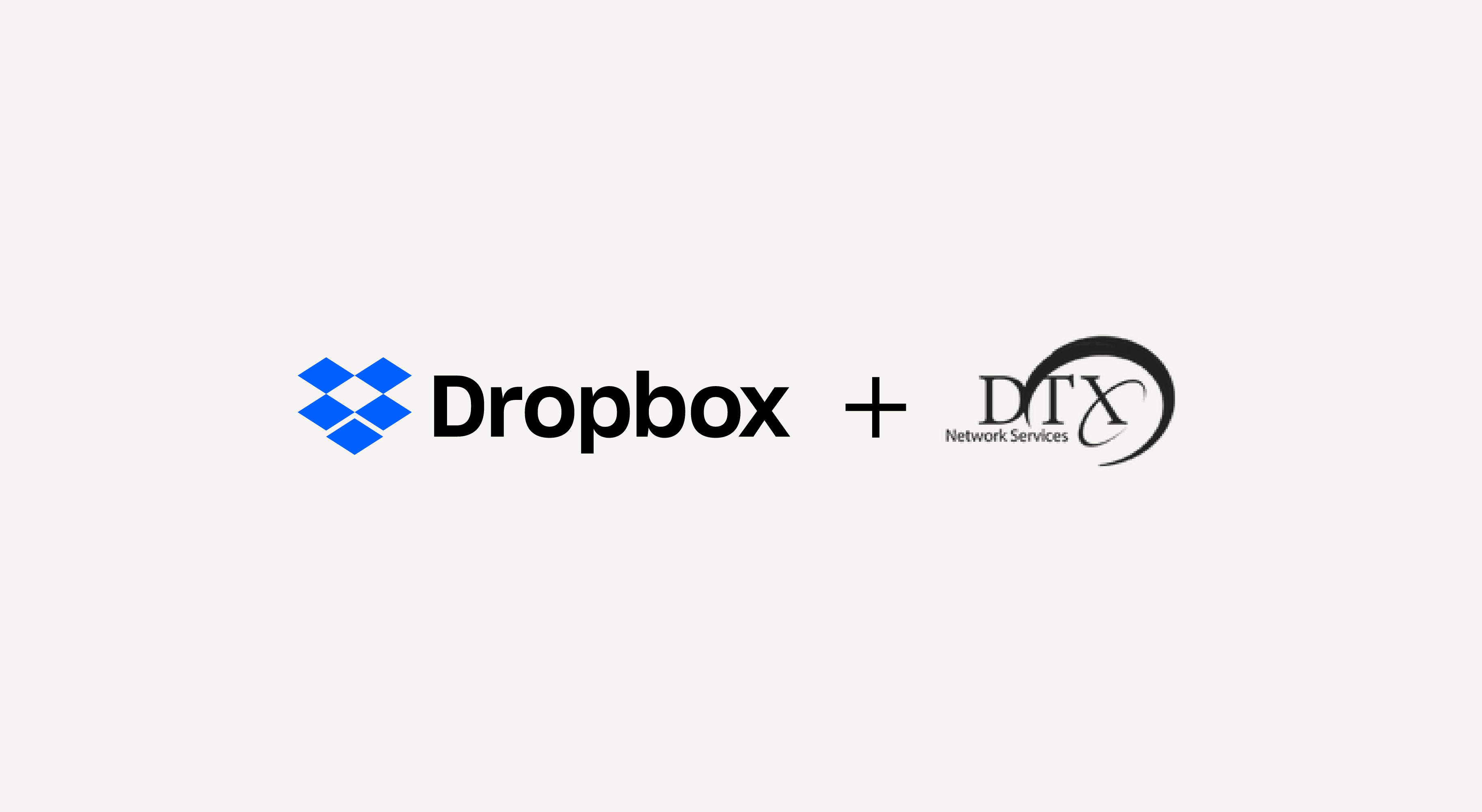 As a leading telecoms provider, DTX prides itself on being at the forefront of technology and connectivity. So, when the team found itself grappling with collaboration issues, they knew they needed to upgrade their tech stack.
DTX's 20-year heritage and outdated infrastructure was holding the company back. Duplicated files between on-prem servers and filing cabinets were slowing collaboration and client services down.
Sam Hayes, Managing Director at DTX Network Service, tells us how the company turned to long-time IT support partner, Nemark, laid out its challenges and began its migration to the cloud with Dropbox.
Keeping teams in sync
For DTX, aligning teams on the latest file version and empowering them to work together seamlessly was key.
"We evaluated a host of potential suppliers with Nemark but Dropbox topped the list for us on all fronts," explains Sam. "Centralising our content in a single location in the cloud transformed how we engage each other and clients."
With Dropbox, content can finally be accessed from anywhere and new edits are saved automatically so teams can respond in real time to changes and shifting client demands.
Saving valuable time and money
With time-consuming processes finally a thing of the past, DTX saw a significant uplift in productivity. In turn, this also improved client engagement, employee wellbeing and collaboration.
"Dropbox has given us a level of freedom and ease that we simply weren't getting from our previous on-premise environment," explains Sam.
"Now everything is in the cloud and being managed by Dropbox, we don't have to worry about upgrades and maintenance," explains Sam. "Our teams and partners can work together on adding real value back to the business and its clients without risk."
Security that makes sense
Another core concern for DTX was the security of sensitive data pertaining to its customers.
"With hundreds of thousands of files and hundreds of client records to keep safe, first class security is non-negotiable," says Sam.
Now, thanks to Dropbox's enterprise grade security and encryption standards, DTX has total visibility over who has access to each file, whether documents are at rest or being shared with external clients and suppliers.
Staying agile and resilient with the help of a trusted partner
With Dropbox and the dedicated support of Nemark, DTX has transformed its business from the ground up. Now, whatever happens with the pandemic or remote working in the future, DTX can relax knowing its employees and clients can continue to work together and do their best work.