The Kenyan-made running shoes aiming for Olympic glory via the cloud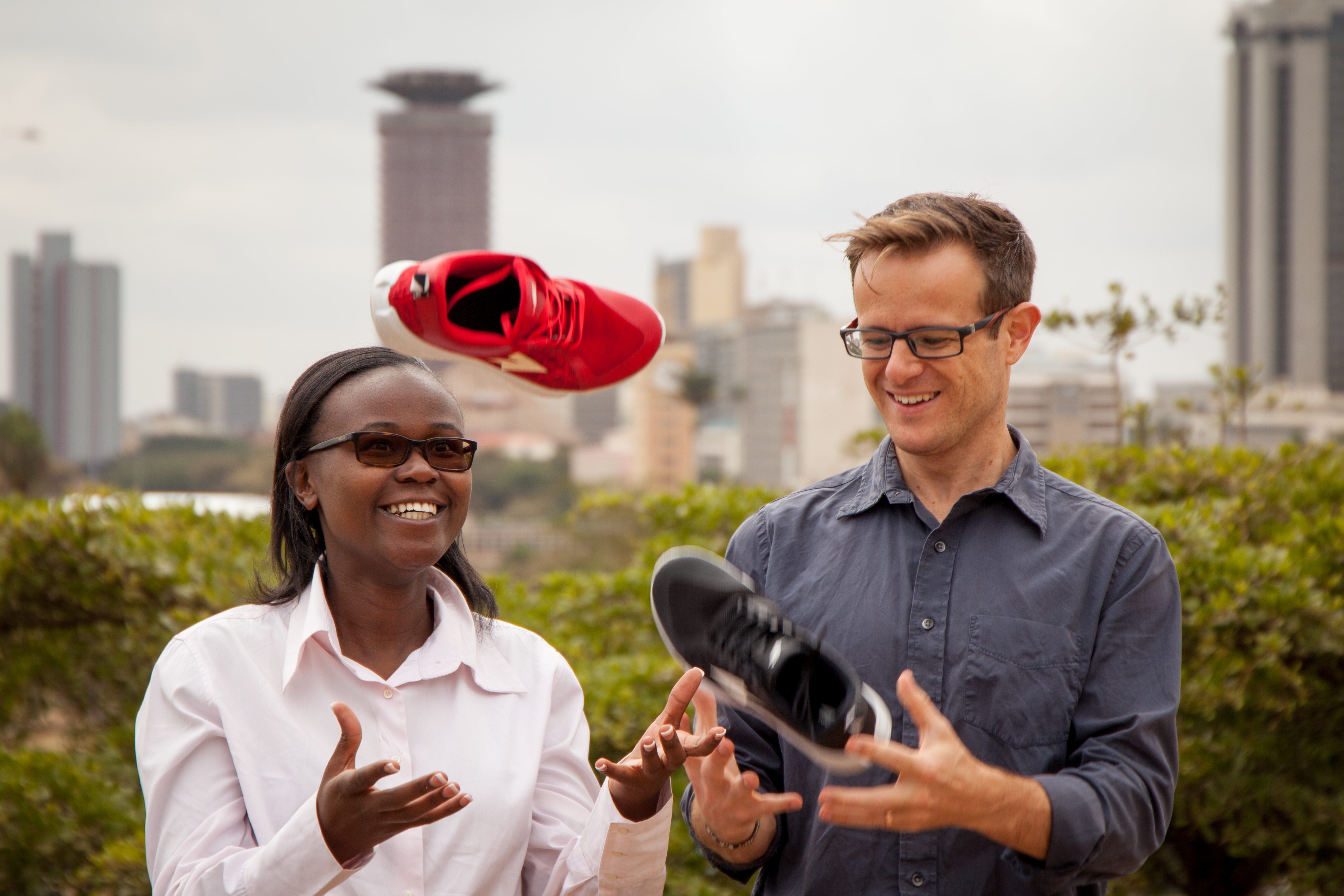 "The end goal is to make the first wholly produced Kenyan running shoe, creating jobs in local communities in Nairobi…. Dropbox Business has, and will continue to be, a big enabler in the manufacturing process." Navalayo Osembo-Ombati, Co-Founder, Enda Athletic.
It seems only right that great running shoes should originate in Kenya. After all, it's a country renowned for record-breaking athleticism. But until now, no running shoes were actually created in Kenya itself.
That's all changed.
Enda Athletic was founded in 2015, a company inspired by its country's rich running history, now intent on developing world-class running shoes.
Founders Navalayo Osembo-Ombati and Weldon Kennedy believe Kenya should receive greater benefit from its reputation as a running powerhouse. Both have strong not-for-profit backgrounds. Navalayo was born in a small village near Eldoret, the home of many champion runners, before graduating from LSE and working on economic development projects in the US and Africa. While Weldon is a social change campaigner and former European Managing Director of Change.org. Both were eager to apply their expertise to bring the design and manufacturing of running shoes to Kenya!
Being from a Kenyan background myself, when I heard about Enda in the news, it seemed the perfect fit for our Dropbox for Good initiative. An initiative where every staff member gets to give a free Dropbox Business account to a not-for-profit of their choice.
In order to bring the manufacturing process to Kenya, it soon became clear that Enda first needed to create prototypes of the product and generate sales. A process that is incredibly geographically diverse and requires real-time collaboration across multiple time zones.
It turns out their design teams in The United States were already using Dropbox to create the brand identity and imagery, but now we've set the business up with its own Dropbox Business account, the workflow has become much more simple. Right now, it's being used to distribute media assets – as the company grows – and as a platform to share ideas, collaborate on files/designs and bring the manufacturing and design teams together.
Co-founder Weldon Kennedy told me, "At the moment, the end-to-end process of making these shoes is incredibly geographically diverse. Our designers create 3D models in the US which need to be shared with Asia, where the shoe components are made, while Navalayo and I are based in Kenya where the running shoes are assembled.
Eventually we plan to take back the full manufacturing process from Asia, and bring it home to Kenya to provide jobs and an income for the economy here. As soon as we get to a volume of sales, we'll be able to do that. It's really important to us both that Enda helps accelerate social progress in Kenya.
To find out more about how Dropbox for Good is helping not-for-profit organisations in the UK grow their business faster, click here.