Why migrating to the cloud is 'a no brainer'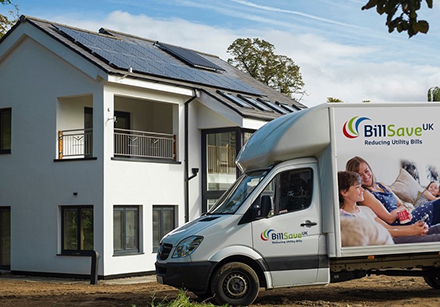 Imagine your company's just bought another business, adding an extra 340 staff to your team, all working with different tech, and on a different IT infrastructure too. Now imagine you've inherited that company's order books, and a bunch of business critical files your new employees can't access any more. Next up, imagine you're about to embark on your firm's biggest ever IT transformation project, one that innovates and completely revolutionises how your enlarged team of employees work. And here's the punch-line; imagine all of your problems have been solved in just one week, and WITHOUT any down time.
Believe it's possible?
Well we've found out it's just happened at one of the UK's leading energy saving companies who used Dropbox Business and Office 365 to migrate 40TB of data, and 200 folders to the cloud – all within one week.
Carl Mason, IT Director at BillSave UK discusses how moving all employees to Dropbox Business and Office 365 was a 'no brainer'.
Moving to the cloud
We recently purchased the Mark Group Limited out of administration, which meant our employee base grew up to 340 within one month. As part of the acquisition we also inherited the company's order books, processes and 40TB of data, which added further layers of complexity. The files were hosted on-premise at Mark Group Limited HQ, which closed following administration, so employees were unable to access the files that had previously been provided on WAN and accessed through VPN.
With many employees working around the country and on the move, we had a challenge; to make 40TB of files readily accessible to the staff base, without affecting operational performance, whilst also evaluating our future technology strategy as we moved into a new era.
Mission Migration
As the Head Office was moving, we only had 7 days to mobilise our data, folders and content to a new destination. Moving to the cloud with Dropbox Business and Office 365 simply made the most sense. We didn't miss a step and migrated all our data and files into Dropbox Business quickly and securely, and our employees were able to immediately access this information from an internet connection, on any device, which allowed for a very smooth transition.
By deploying a combination of Dropbox Business and Office 365, we've now rolled out a set of tools that compliments our IT platform. The integrations are seamless by offering features such as SSO via Windows Azure AD and employees have a 15 megabyte limit in email, so sharing and collaborating in Dropbox Business is far more progressive as well as secure.
Better Together
The move from legacy, on premise systems to cloud based software has had huge advantages to the way we work. For instance, using the Dropbox Business integration with Office 365 has allowed our employees to modify their files in a single place which then sync to their other devices. Equally any changes that are made are instantly available to other users.
We also utilise the functionality which allows multiple users to work on the same file at the same time. This has been particularly useful in our planning teams when they are working on different efficiency permutations, which has had a big impact on our users.
As our company went through its biggest transformation in its history, we had an opportunity to completely revolutionise how our employees work on a day to day basis. Migrating our IT infrastructure to the cloud via Dropbox Business and Office 365 has created new workflows and efficiencies, which has in turn made our workforce happier and more productive.