Searching for D&AD New Blood: Fuelling the next generation's creative energy with Dropbox Paper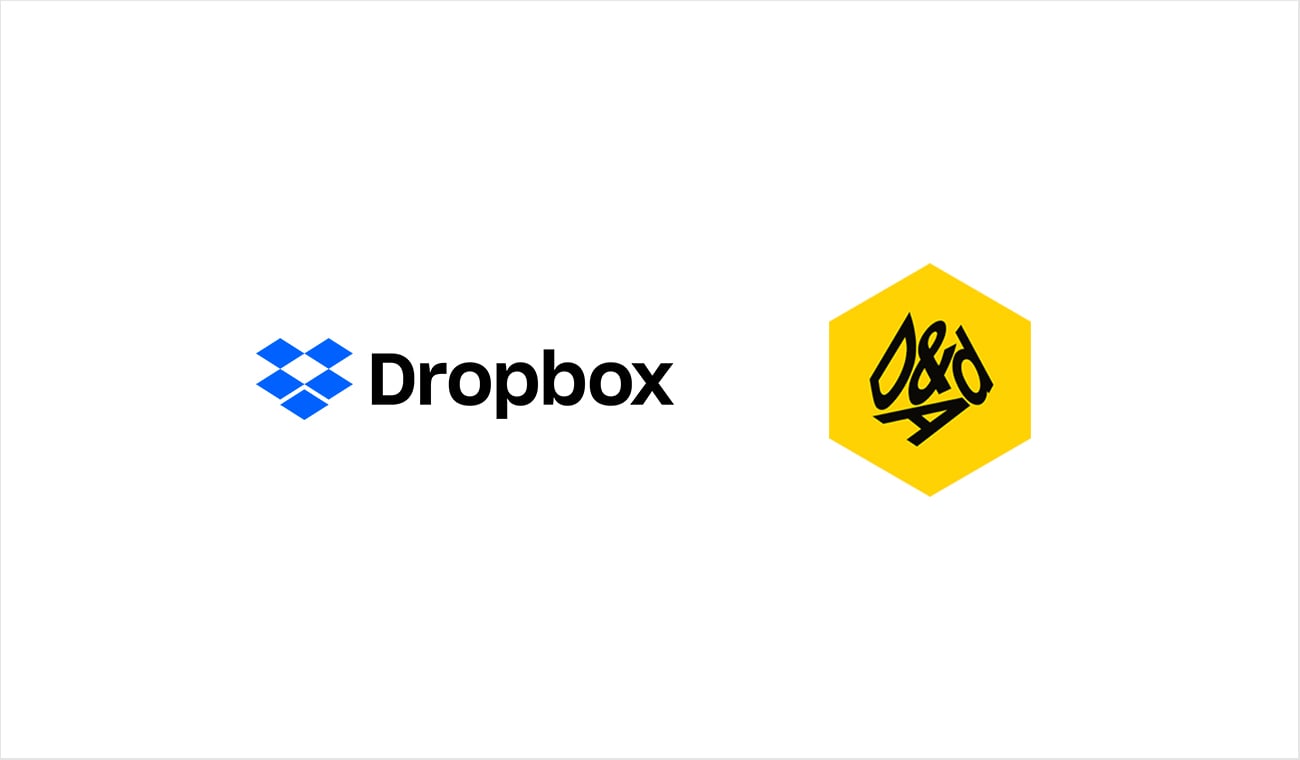 "Design has the power to make change. It's a conduit that can alter behaviours, attitudes, even lives. But to bring about change, you need collaboration and courage."
Dropbox Paper Brief, D&AD New Blood Awards, 2018
Every year D&AD, a UK-based design and advertising charity, gives out 'New Blood Awards' to honour a new wave of young designers from all around the world. The Awards are open to students, recent graduates of any age, aspiring creatives aged between 18 to 24 and are carefully crafted to get the next generation prepped and primed to launch their career. Real briefs are set by real clients and then judged by top creatives. It's a great chance for aspiring young digital creatives to make a name for themselves on a global stage.
This year's briefs have been set by brands ranging from adidas to Burger King, Bacardi to John Lewis, asking the future of the design and creative industries to invent something that changes lives or reinvents retail. And this year, Dropbox is sponsoring too, submitting a Dropbox Paper brief of our own for the New Bloods to unleash their creative energy upon.
"The New Blood Awards are all about progressing the creative industries and giving today's young people a real helping hand and a platform to launch their careers. Our partners and patrons have helped enable this for nearly 40 years. Together we've helped thousands of young people into life changing careers through championing creativity," Paul Drake, Foundation Director, D&AD.
The D&AD New Blood brief set by Dropbox Paper was developed in collaboration with designer and creative consultant Craig Oldham. You might know him as the founder of the eponymous 'The Office of Craig Oldham', or through his award-winning work, celebrated internationally on television, in the press, books and at exhibitions around the world.
We were privileged to work with him to design a brief that was challenging and reflective, collaborative and introspective. The brief invites and encourages young creatives to pick a cause that matters to them and use graphic design to make a difference. We spoke to Craig about the awards and asked him about inspiration and where to find it: "The world and everyone in it faces problems daily; problems they solve using their own creativity," says Craig. "I try and look for these as I believe these are unusual and sometimes arbitrary insights that can become extraordinary when repurposed and re-contextualised. So essentially, it's everywhere as long as you're observing."
"I think long before any work has been undertaken, I find it a vital exercise to understand and define what good actually means to you," continues Craig. "Then what design means. Then what good design is. That might sound ridiculous but it's truly an important thing as it starts off a belief system in creativity that's individual and relative to you."
The Dropbox Paper brief has been downloaded nearly 8,000 times, across 87 countries and is clearly catching the eye and the imagination of the world. It offers examples such as 'Sign of the Times', whose creators invited 200+ designers to reimagine the patronising 'elderly crossing' road sign. Or the Refugee Nation flag, designed for the Rio Olympics, creating a literal banner for people to unite under.
"We wanted entrants to come together and create something bigger than themselves," says Collin Whitehead, Head of Dropbox's Brand Studio. "We believe that the world's easy problems have already been solved, the hard ones that remain will only be solved when people work together in new ways. At Dropbox we're designing products like Dropbox Paper to put people, ideas and conversations in one place so that they can put their creative energy where it matters most. We are hoping to see not just the final product, but learn how entrants pulled inspiration, developed their ideas, gathered feedback and came to a solution that could have meaningful impact, using Dropbox Paper."
For those unfamiliar with the collaborative power of Dropbox Paper, take a look at how a chart-topping podcast is built by three 'The Wire' fanatics based in different parts of the UK. Or, read about how a team of creatives based all around the world came together to collaborate on a brief, producing a truly 'out-there' multimedia creation that could only have come from working together.
We are excited to see what the next generation has in store for us and what they have created using Dropbox Paper. With submissions for the Awards now closed, all eyes turn to the judges, who are evaluating the entries. Final judging takes place on May 15th with the D&AD New Blood Ceremony taking place on 12th July. Keep your eyes on the blog over the coming months as we share with you some of the incredible entrants and results from these inspiring awards.