The Eurovision Song Contest: Where Creativity and Collaboration Collide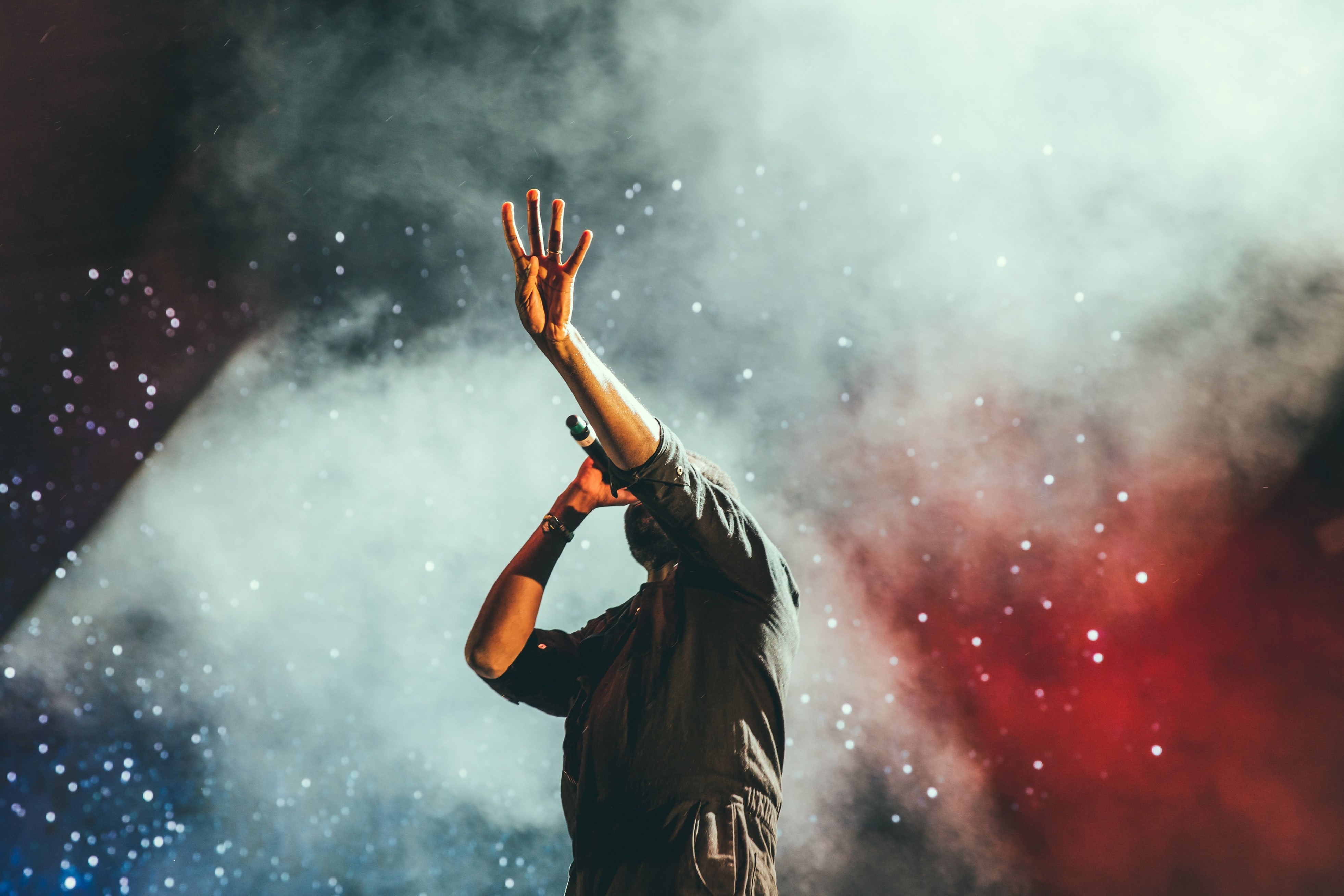 Now the longest-running annual TV music competition of all time, Eurovision has hosted some truly memorable and extremely odd moments over the years and is a true celebration of creativity and collaboration. It is a gargantuan undertaking that takes some 10 months to bring together, harnessing the creative energy of thousands to put on a show for hundreds of millions. "It's like starting up a company from scratch every year," says Ola Melzig, Head of Production for the Eurovision Song Contest. "You need a core management team, a marketing department, human resources, technical teams. It's a huge organisation made up of people from all over the world coming together to put on this enormous event."
The Eurovision Song Contest 2018, to be hosted in Lisbon, Portugal, will be the 63rd edition of this mammoth annual event. The concept was born in Monaco in 1955, when Marcel Bezençon, director of the European Broadcasting Union shared his idea with his colleagues. Inspired by the Sanremo Music Festival, a popular Italian song-contest, Bezençon proposed the nations of the EBU host a similar event. By May of 1956, the first Eurovision Song Contest Grand Prix was held in Lugano, Switzerland, with the Swiss winning the first ever competition. It has come a long way since its humble beginnings over 60 years ago.
"I've been in Lisbon since August last year, helping organise and produce the show," continues Ola. "My role encompasses everything that happens inside the barricades at the event but is not truly limited to that considering the scale of the show." Ola started working on the Eurovision Song Contest as a Technical Manager for lighting and rigging in 2000. Since then, he has worked across every production element of the show, before being promoted to Production Manager for the show in Ukraine in 2017.
"Besides the main event there is a whole village and schedule of events that nearly eclipse the main show," continues Ola. "There is a press centre for 1600 journalists. A conference centre for around 500 people. A Euro Village for all the sponsors that boasts its own stage and performances. There is a live club for the event, its delegates and crews. We have the opening ceremony. It all needs managing and takes a huge collaborative effort to bring it all to life."
The show is built on the ethos of collaboration and creativity, bringing all the European nations together while allowing each to throw the spotlight on their national spirit and culture. Once the nations have selected their performances, that's when things really start to kick into full swing. "We have teams of brilliant people that help look after the performances," says Ola. "They work with the delegations on their lighting, pyrotechnics, props, stage design, projections – everything that they need for their three minutes on stage. These teams have to work well together in order to ensure that everything is perfect for all 43 entries. It is a lot of work, but I know they have a lot of fun doing it."
Considering the importance and visibility of a show of this magnitude, those three minutes on stage are some of the most important for each and every performer. "We start working with delegations from as far back as January, as soon as they have picked their performers," says Matias. "We bring in local performers to play the delegations' entries on the stage, giving an advanced view of what their performance will look like, and then work together to make it perfect. It is in these moments where we see the true creativity and feel the creative energy from across Europe."
In 2016, some 204 million people saw at least one of the three shows in whole or in part. It is a unifying event that thrives on the collaboration and creativity of thousands to bring a spectacle together for millions to enjoy around the world.

To read more stories about how creativity and collaboration combine to produce something spectacular, check out the creativity section for more amazing stories.