3 ways Dropbox is fuelling Plat4mation's rapid growth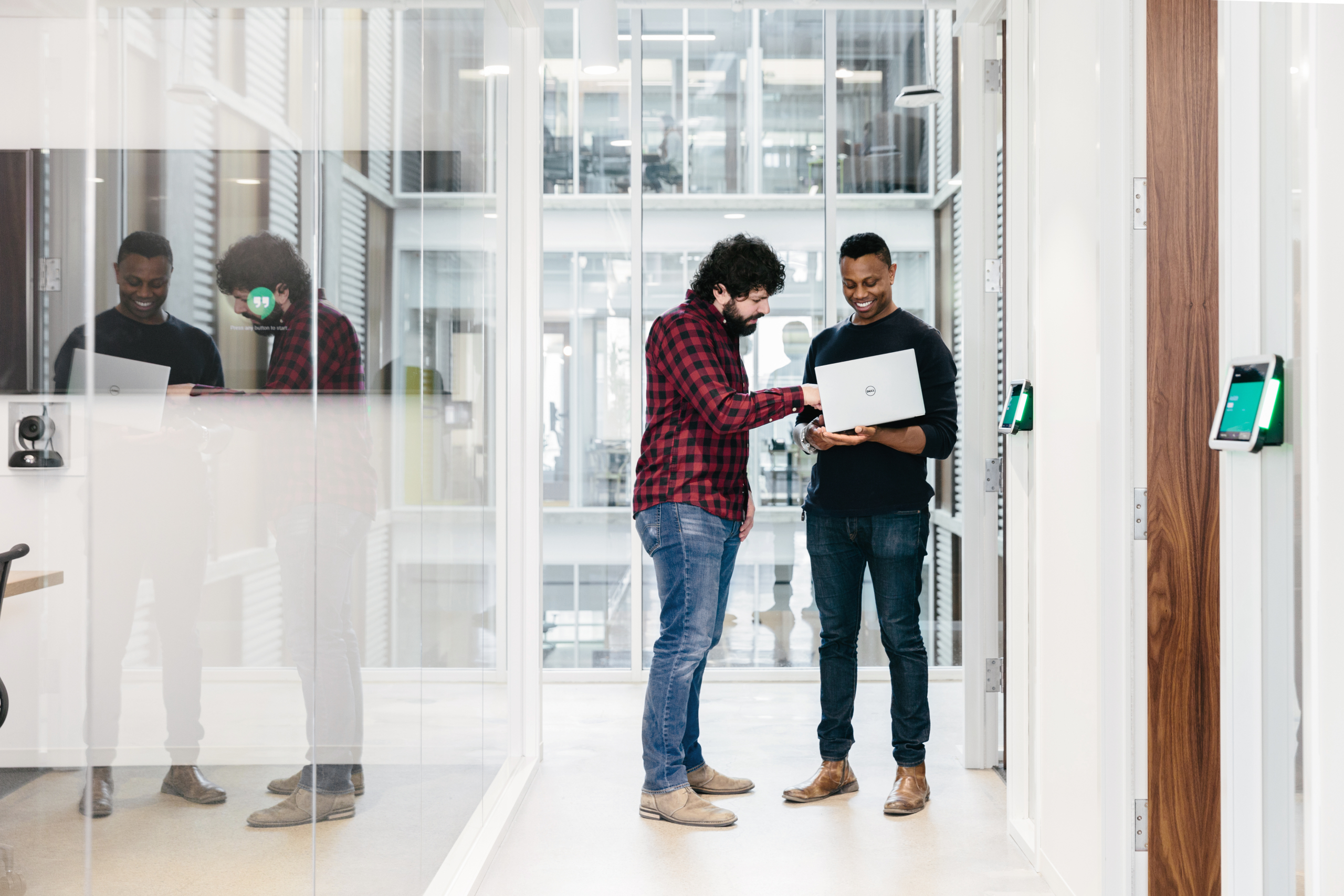 Plat4mation has grown from three to over 200 employees in seven years. The companies success as a ServiceNow systems integrator and professional services outfit hinges on its ability to execute large-scale projects in a variety of industries, globally.
Needing to facilitate global collaboration on projects as the business grew, and secure it, Plat4mation chose Dropbox Business to minimise capital investment in technology, simplify administration, and build a secure and agile ecosystem ready to scale with the business.
As we head towards the end of 2020 – arguably one of the most difficult years for businesses in recent memory – we spoke to Thijs Daemen, Chief Technology Officer and Raymond Beijerling, Chief Operating Officer at Plat4mation, to find out how Dropbox has helped  fuel the companies growth.
1. Creating a secure platform for growth
Building applications and workflows for clients in the cloud, it was natural for Plat4mation to adopt the same working practices internally; empowering employee to work from where they wanted, using their preferred tools, without relying on an on-premise  infrastructure.
"We needed a secure solution with minimal administrative overheads. We knew the business was growing quickly and didn't want to invest in a fully serviced IT department," says Thijs. "We needed a plug and play solution that was easy to use, and primed to integrate with other tools, so we could create a cohesive technology ecosystem that was accessible for our employees and clients. Dropbox ticked all the boxes for us."
With the team already using Office 365, and Plat4mation wanting to enforce a choose your own device policy, the company needed a vendor-agnostic solution with open APIs. Again, Dropbox seemed the only viable solution.
"Dropbox integrates with Microsoft 365, Confluence, and Zoom, and we use all of these tools daily. Combine this relative freedom to use the tools we want with the highest levels of security, and you have a platform designed for the rigours of modern business, with the capacity to handle rapid growth," says Raymond.
2. Simplifying and securing project management for remote teams
With multiple projects of varying complexity happening simultaneously, each with different team members, project managers, consultants and client expectations, ensuring everything is delivered on time is Plat4mation's biggest challenge.
"Dropbox has been integrated into our ServiceNow deployment to dramatically simplify and automate critical project management and administration," says Raymond. "Projects are created in ServiceNow, folder structures are pre-configured, and Project Managers can assign tasks which trigger Dropbox requests to the team."
As Plat4mation has grown and been exposed to more and more sensitive client data, Dropbox has helped simplify risk and compliance too. "External collaboration parameters have also been automated," continues Raymond.
"Folders have expiration dates and it's now almost impossible for errors to occur and for information to go missing. When we have as many as 20 people from our organisation, 20 from the client organisation, external contractors or consultants coming together, it's essential everything is secure. Dropbox makes it easy."
3. Easy employee onboarding
As with any rapid growth organisation, finding, hiring and onboarding employees to full capacity is a significant challenge. As the company grew and brought in hundreds of new team members, Dropbox became instrumental in the process; helping Plat4mation ensure policies, guidelines, and everything else new starters need is packaged up and easily accessible in Dropbox.
"Everyone works from within our Dropbox organisational file structure," explains Thijs. "People have personal folders complete with access to policy documents, handbooks, and process guides. We then have team folders from within which they will work with their respective departments. This ensures admin is simple, onboarding is easy, and everyone understands what's expected of them from day one."
Plan for the future
Over the last 12 months, Plat4mation has spent considerable time analysing its operations, reviewing its performance, and projecting where its headed.
"When I look at how we've worked with Dropbox over the last few months, it's great to see how they've helped us overcome some pretty big challenges," says Raymond. "They've become a partner and the support we've received has been critical to our success."
As a final comment, we asked Thijs the secret to growth and his advice for other companies looking to continue to scale their business through the pandemic.
"The successful businesses of the future will be those agile enough to respond quickly to the micro and macro challenges impacting their business" he says. "A cloud platform like Dropbox gives you the flexibility to respond to market challenges/opportunities, and the capacity to build a truly integrated ecosystem that keeps workflows seamless and scaling your business simple."
Are you ready for the flexible future of work? 
Find out more about how Dropbox can prepare your business for the future of work.