6 ways to create a thriving remote working culture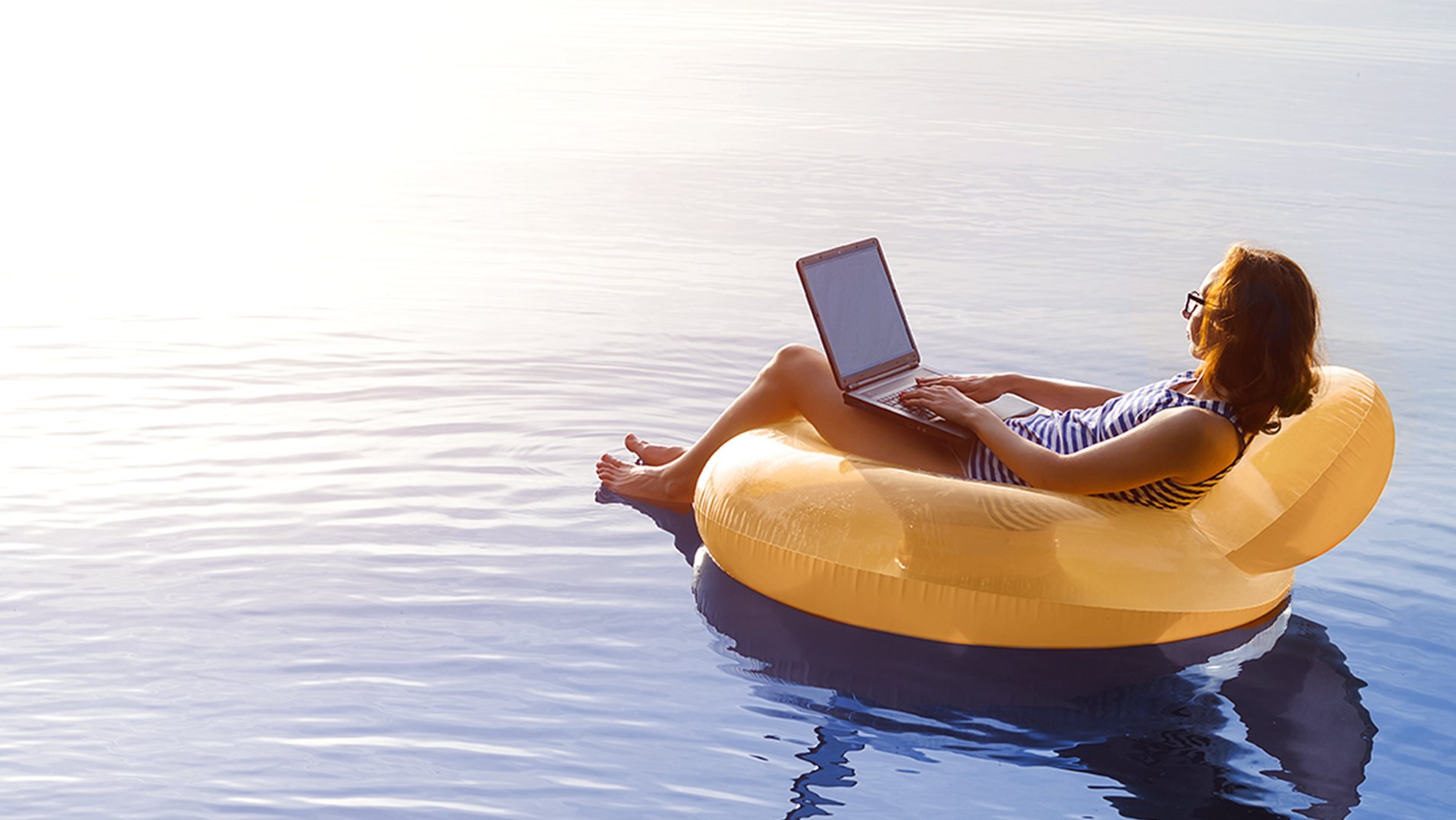 The demand to work from home is increasing. In fact, the number of people who work from home has increased by 140% since 2005. It's easy to understand why, you can work in clothes you feel comfortable in, from your favourite chair, playing the music you love at a volume others may find unreasonable. It means employees are actively looking for businesses that offer remote working.
Remote working offers some major business benefits as well. The practice widens the available talent pool, makes it easy to work with the best talent around the world, helps mitigate workplace stress, and remote workers believe themselves to be more productive too.
So how can you take advantage and build a thriving remote working culture? Here are six easy ways:
1. Be sensitive to different working styles
In a society still rooted in face-to-face communication, implementing remote working can be difficult to accept for some. Be considerate and introduce new working practices gradually. Whether it's setting a cadence for video conferences or regular face-to-face check ins, give your teams time to adapt to them, and adopt them.
2. Respect your teams' work-life balance
The line between work and personal life has grown increasingly blurry as technology keeps us connected to our friends and colleagues around the clock. It means as leaders you must tread carefully and respect people's rights to switch off and stay in control of their work-life balance. Work with your HR department to devise flexible policies that offer choice for both the business and your employees. This is particularly pertinent in France, where the right to disconnect has been enshrined in company policy, and over 70% of the population already works over 35 hours a week.
3. Deploy a collaboration ecosystem
In some sectors, mobile working is already the norm, but many still have challenges accessing the data they need while on the move. Thanks to collaboration tools like Dropbox Business, Zoom, and Slack, employees can access the information they need at any time, communicate with each other instantly, on any device, and keep work flowing. This in turn helps remote workers focus on important work and saves valuable time that would be spent looking for content.
Get best practices for powering teamwork, from collaboration experts.
Download eBook
4. Train leaders to manage remote teams
Managers need to ensure cohesion within their teams, and this can be difficult to do when everyone works remotely. Work with leaders to help them bring teams together — whether it's implementing away days or regular team meetings – to ensure a well-balanced working environment that sees all team members receive valuable management time.
5. Bolster security with cloud-based tools
For some businesses, remote working raises concerns about data confidentiality, and security. However, the belief that the office offers a safer environment isn't always true. New cloud-based tools create a seamless and secure view of all work in progress for IT teams, helping companies meet compliance and security requirements.
6. Identify and work with your champions
As with all major shifts in business, you must respect and acknowledge the culture. Work with trailblazing champions within the business to showcase how your new initiatives can work. Everyone's working habits vary by design, so you need ambassadors to help you spread the value of flexible working across the business.
A recent Ipsos study shows that mobility and freedom of choice are major influencers on employee wellbeing and how attractive they find a company to work for. By working with your HR team to create policies that work for everyone, then communicating the value of flexible working via your designated champions, you can slowly drive the cultural shift you are looking to accomplish. For more creative, efficient, fulfilled teams, give your teams the freedom to choose how they work.