Behind the scenes at some of London's leading design studios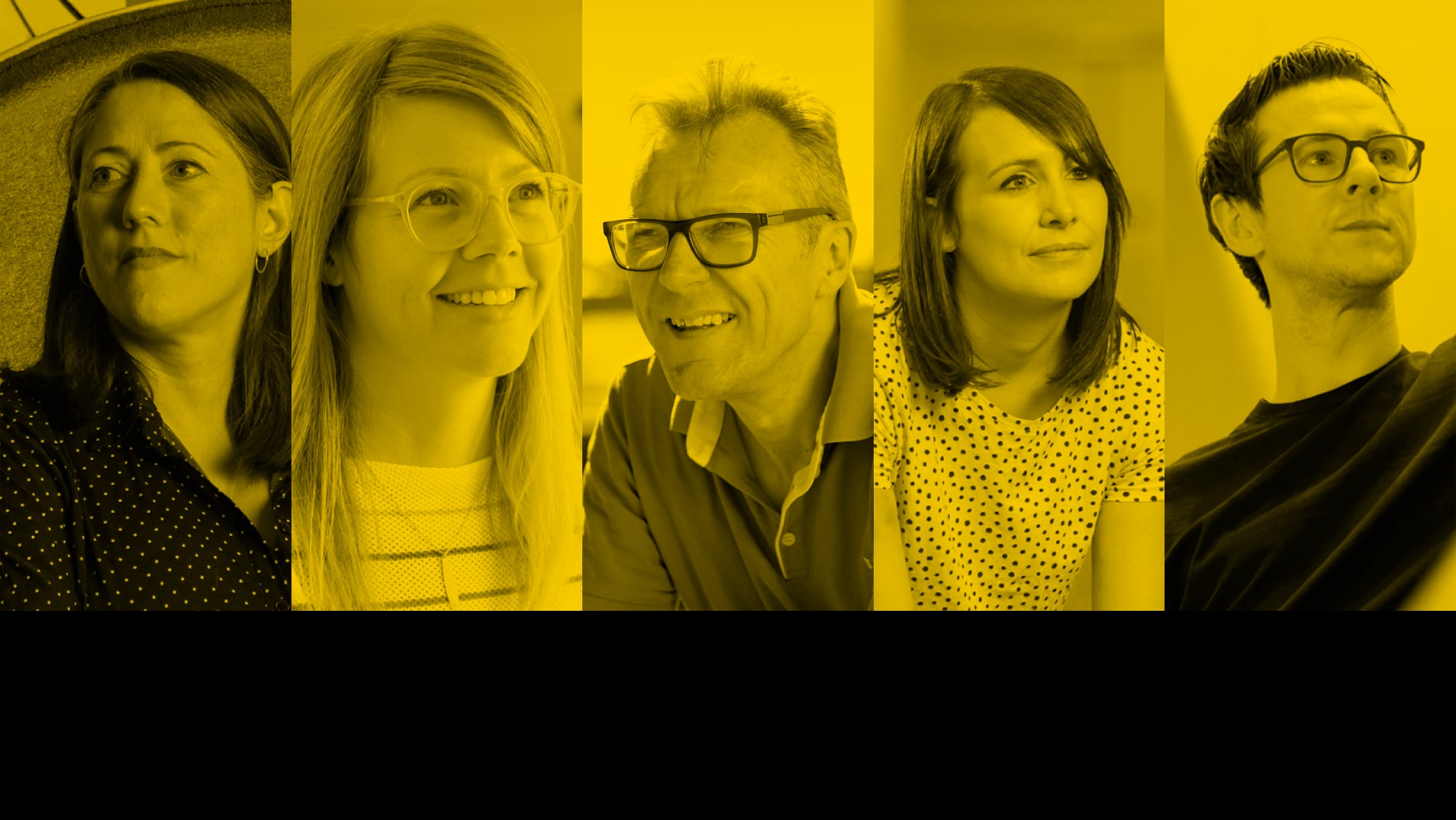 We went behind the scenes at some of London's leading design agencies to find out what creative energy means to them, how they work, and how they keep creativity flowing.
We talk a lot about creative energy on the blog, asking the question of what it is to illustrators like Marion Deuchars, the founder of World Creativity Day Marci Segal, and a whole host of filmmakers and businesses. Everyone seems to have a different definition and a different understanding of what it means to be creative.
Leading designers from FutureBrand, Superunion, D&AD, FITCH and Dalton Maag have shared their thoughts, and each week we'll be updating this blog with a chapter from each of them. They're free to download so keep your eyes peeled for the next instalment.
We curated the best answers from all our contributors and pulled them together into a beautiful picture book.

Chapter 1 – Bruno Maag, Founder of Dalton Maag
"Creative energy is to constantly evaluate your surroundings, and evaluate yourself in those surroundings. Then change the world."
Read this chapter from Bruno to find out why observations are critical for creativity and how black and white inspire him and his work.
Chapter 2 – Aileen Poe, Senior Graphic Designer, FITCH
"Creative energy is when an idea gains momentum and you can feel you're on the cusp of something great, everyone's ideas feel like they are literally bouncing around the room, taking on new forms as people digest them and add to them."
Read this interview with Aileen to find out how big a part technology plays in her creativity, and how collaboration brings out the best ideas.
Chapter 3 – Sammi Vaughan, Partnerships, D&AD
"Creative energy is the spark that ignites momentum."
Download this chapter to read the full interview with Sammi and find out how one of the world's most recognised design institutions tackles creativity and creative energy.
Chapter 4 – Miranda Bolter, Design Director, Superunion
"Creative energy is the thrill and the drive that comes from being inspired by something or from having an idea that creates an urge to explore, experiment and create."
Read the interview with Miranda to find out how creative collaboration fuels the creative journey at Superunion.
Chapter 5 – Jennifer Jacobs, Director, FutureBrand
"I find people with vibrant creative energy are simply magnetic, they navigate the world in a different way and reinterpret it with more clarity, more beauty and a sideways point of view."
Download this chapter for the inside scoop on how FutureBrand collaborates to solve creative problems.
For more stories on creativity and how to fuel your creative energy, head to our creativity section now.