Coordinating a Winter Olympics medal push with Dropbox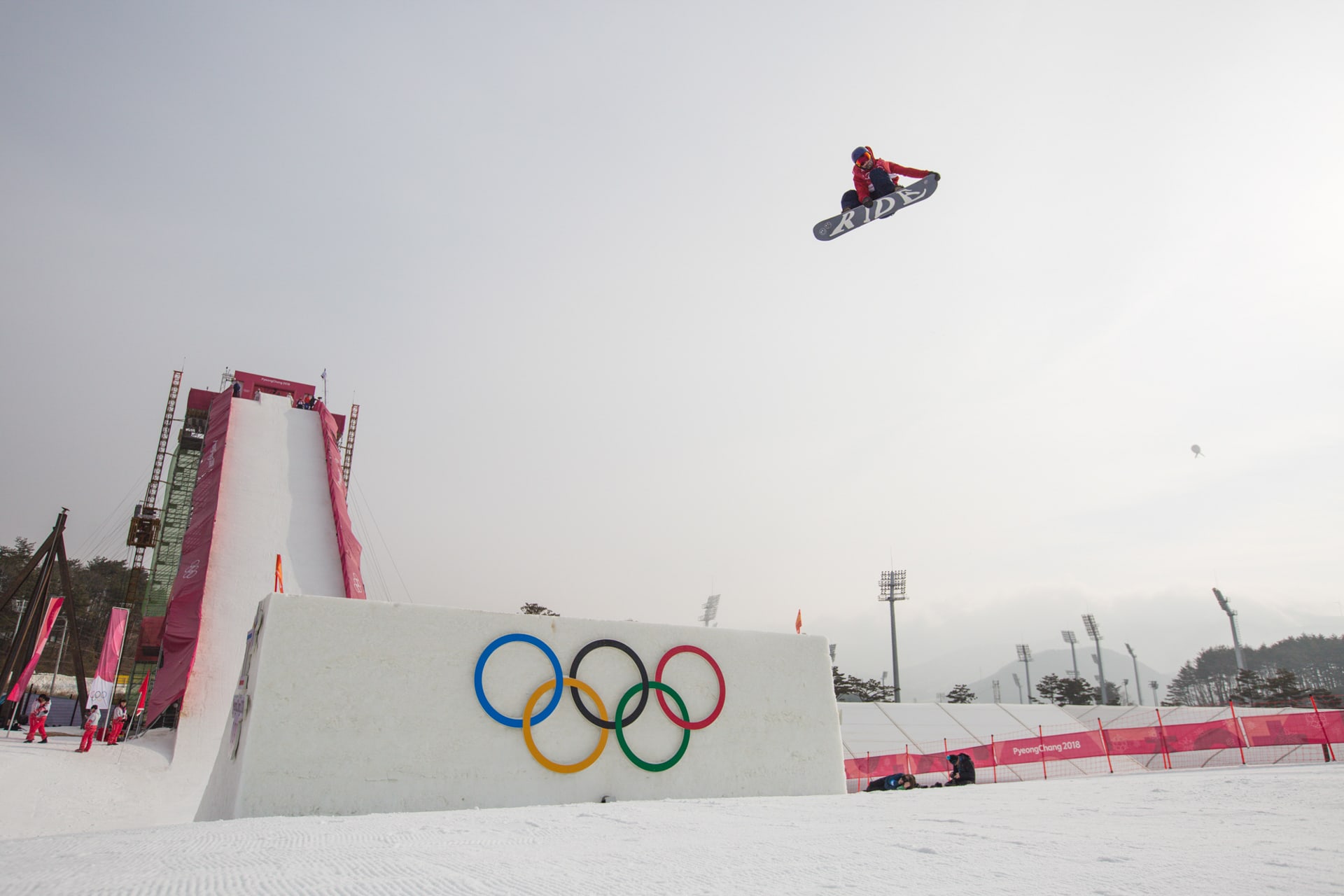 "I have to coordinate athletes and coaches from all over the world, manage communications and everything performance related within the team. I simply couldn't do it all without Dropbox."
Lesley Mckenna, GP Park and Pipe Team Manager, British Ski & Snowboard
If you ask anyone from the sporting world how to reach the top, they will almost all say that it comes down to practice, preparation and critical collaboration. Practice depends on internal discipline and a top-class coach, willing to be there with you every step of the way. Preparation, on the other hand, incorporates so much more than that and involves intense collaboration between a team of experts ranging from said coach through to a dietician, from the equipment provider you work with to the sports psychologist. Every aspect of your physical and mental preparation must be assessed and strengthened to ensure that you can perform at the top of your game, every time.
With that in mind, consider the preparation required to manage a team of athletes for one of the biggest events on the sporting calendar: The Winter Olympics. "I've been lucky enough to compete at three Winter Olympics and now attended my fourth as team manager. I completely understood the level of preparation that goes into something of that magnitude," says Lesley McKenna, Great Britain's Park and Pipe Team Manager from British Ski & Snowboard. "I remembered how amazing it felt and how privileged I was to be up there with the best snowboarders in the world. Those experiences lived with me and informed me every day in my role to help prepare our athletes for PyeongChang."
Lesley was a British professional snowboarder who competed in the Winter Olympics and the world cup circuit for several years before moving into coaching and team management. "When I decided to stop competing professionally I took a role at Roxy as the international team manager," says Lesley. "After working there for a number of years I moved to British Ski & Snowboard as its Park and Pipe Team Manager looking after all of our Slopestyle athletes. This includes the half-pipe and big air competitors."
Lesley's everyday duties stretch, but are not limited to, managing every aspect of the program. This includes planning and performance management, communications and content distribution. "Everything that we do at British Ski & Snowboard is performance-based," explains Lesley. "If we aren't progressing our athletes in the right direction then we are doing something wrong. But, in order to do that it takes immense collaboration, and collaboration is our guiding principle."
Great Britain achieved their greatest ever medal haul in PyeongChang, despite losing two medal favourites due to the injury of Katie Ormerod and the bad fortune of Elise Christie. "It was a spectacular games for us and we are all delighted with the performance," says Lesley. "The best thing is that it could have been better and we are looking forward to Beijing 2022 and going bigger and better as a team, we don't really stop."
"Through collaboration comes progression," Lesley continues. "It is a critical performance enhancer that helps support the intrinsic motivations of our athletes. You simply can't get to the top without it. It has been proven in sports time and again that collectiveness and collaboration elevates performance and I am sure that it holds true for the enterprise too."
"We use Dropbox to ensure that we can all work together effortlessly no matter where we are," says Lesley. "As you can imagine, our athletes and coaching staff are all over the world in some fairly remote locations. Therefore, we need a platform where we can share video footage for coaches to analyse form and technique easily. We need a platform that allows us to work and communicate with our athletes directly since we can't be with them all the time. And we need a platform to create and share amazing content on our social channels. It has to be Dropbox."
"We use it on a daily basis," explains Harry Mitchell Thompson, Social Media Manager for British Ski & Snowboard. Harry oversees and manages the follower base on multiple social channels as well as supporting the business relationships with other organisations. "We store our bank of athlete images and video footage in Dropbox and use it to piece together press packs to share with third parties."
Skiing and snowboarding are visually breath-taking sports, allowing Lesley and the team to curate some spectacular videos. "Our athletes share footage from the mountains and we are able to quickly cut and edit it back in the office and then distribute to our social and press audiences," says Lesley. "Films and photo shoots tell the story of progression. That progression provides cultural capital that motivates and inspires. Without Dropbox, we simply couldn't do it."
"At the very top echelons of the sport, all of the athletes are friends pushing each other to do something that simply hasn't been done before," says Lesley. "Community and collaboration is at the very heart of these radical gains and content is how we are able to nurture that community. Dropbox has made managing that content easy and is giving our athletes the tools to improve their technique and do something never seen before on the slopes."
"The season hasn't stopped for us yet, as it continues into April," says Lesley. "We have to regroup, analyse our performances from the Olympics, improve and keep going. Dropbox is instrumental to that essential feedback we need to develop and will continue to provide the environment we need to challenge for medals in the future."
If you are feeling inspired after the Winter Olympics and want to support Team GB's pursuit of medals, head to the British Ski and Snowboard website to find out how you can become a partner. Without UK Sport Lottery Funding and help from other partners, there wouldn't be a programme at all so collaboration and support is essential.
Follow GB Park and Pipe on their social channels. Find them on Facebook, Instagram and YouTube.  And for more stories of Dropbox in sport, like how Borussia Monchengladbach Football Club is staying connected on and off the pitch, head here.
Image credit: Sam Mellish – https://www.sammellish.com