Cutting costs and streamlining operations: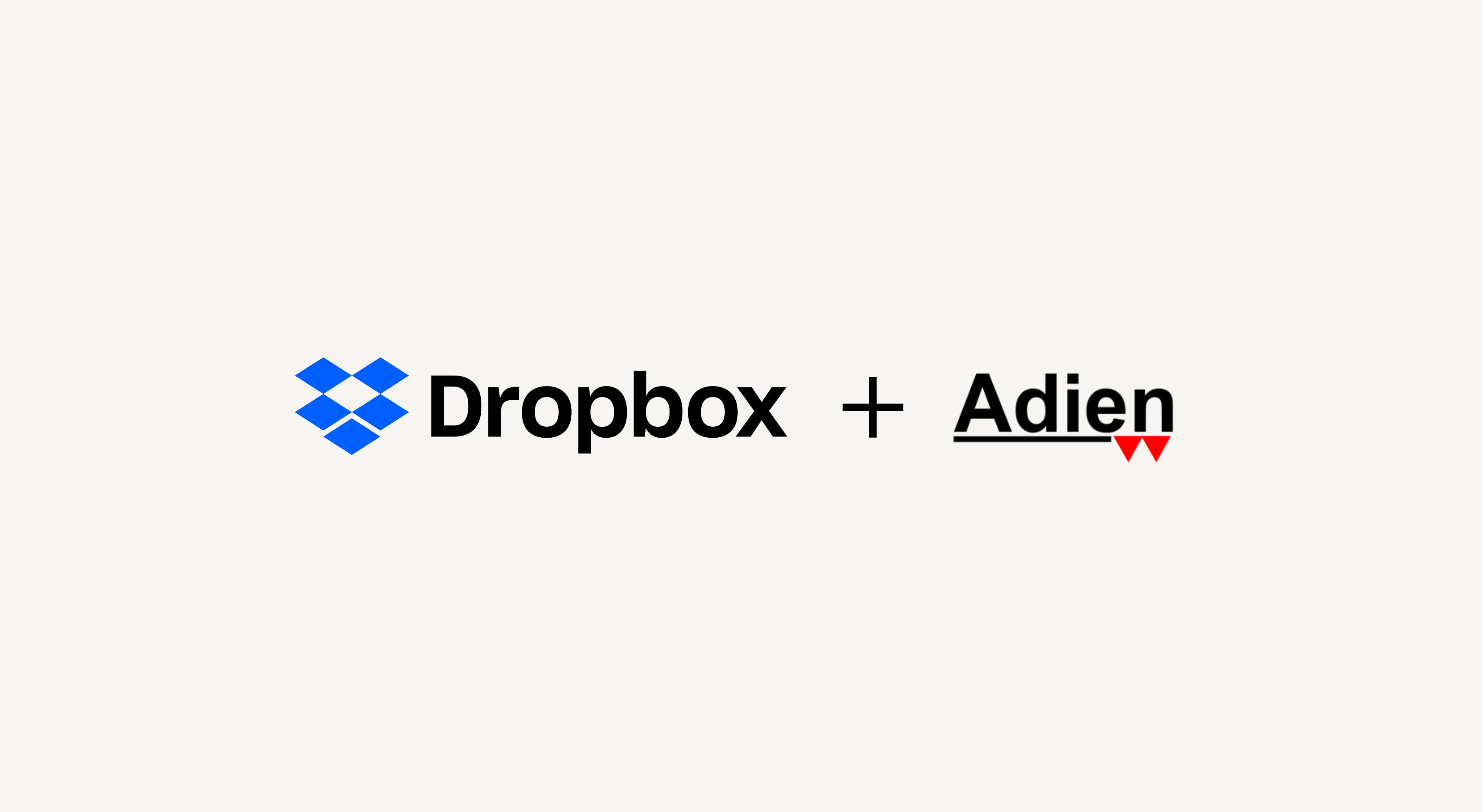 When your business produces high-quality 3D mapping for clients like BT and the Ministry of Defence, accuracy and speed are critical.
Identifying buried pipes, cables and other utilities, the margin for error is extremely fine. As little as a centimetre can be the difference between a successful operation or a power outage for thousands.
Despite this, until March 2020, Utility Detection company Adien was relying on paper processes to share information between office staff, on-site teams and clients. When the pandemic hit, the work stopped.
"We turned to our IT partner, Nemark, with whom we've been working for 20 years and who has my implicit trust," said Rick Parfitt, Operations Director at Adien "Nemark advised we migrate to Dropbox and we got started right away."
Away with slow and expensive paper processes
Before the migration to Dropbox, Adien was struggling under the weight of complex and irregular work processes that relied on paper documentation and server-based storage.
Rick explains: "We were wasting time, energy, and paper through printing, shredding and filing processes. Dropbox eliminated these challenges almost overnight. The difference is stark and liberating."
Moving everything into the cloud has given Adien the flexibility and freedom it needed to work more collaboratively with clients. With a single shared folder that everyone can access, the need for printers and filing systems has disappeared.
Connected teams, no matter where
With the specificity and highly-skilled nature of its work, Adien often has teams working in far-flung locations to complete surveys. Before Dropbox, teams needed to take hard copies of documentation with them.
"Change requests and updates simply didn't materialise until the end of day or week," says Rick. "This meant we couldn't work on those changes immediately and it slowed us down.
Working in Dropbox, though, as soon as a file has been amended by the team on-site, its updated for everyone around the world. Adien's teams are now working from a single source of truth in real time.
Simplifying compliance requirements
With many compliance standards to abide by, Adien's operations need to be watertight. With its previous paper-based methods, auditing operations was a long and arduous task.
"Since deploying Dropbox, we can show a full audit trail of every document," says Rick. "And with Dropbox's enterprise grade security and encryption standards, we know we are fully compliant and safe."
The value of working with the right partner
Instrumental at every stage of the migration to Dropbox, Nemark helped Adien manage varied tech literacy levels and ensure widespread adoption across the business.
Playing a valuable role in coaching Adien on how to make the most of its new platform, Nemark highlighted its importance to the organisation's future technology strategy.
"We needed someone we could trust to guide us through this intricate tech landscape." says Rick. "Thanks to Nemark, we came out of this pandemic stronger than before.